Air New Zealand slashes profit forecast for the financial year to June; services to Seoul suspended till June; total flight capacity to Asia cut by 17% through to June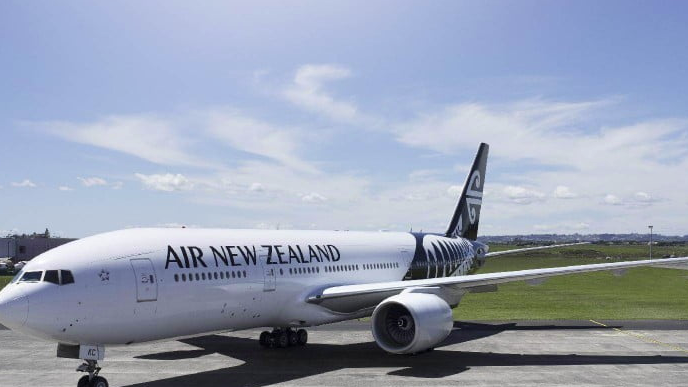 New Zealand's national carrier Air New Zealand has announced a slashing of profit forecast for the year to June, as well as the suspension of services to Seoul.
Air NZ is estimating the impact of the coronavirus could knock as much as $75 million off its profits for the June 2020 year.
It's suspending services to Seoul from March 7 till at this stage at least June. This follows on from previous curtailment of services to China.
The airline says that in the period to June its total capacity to Asia will be down 17%.
The fact that Air NZ is forecasting such severe disruption across the first two quarters of this calendar year will be a red flag to those who have been optimistically hoping that the effects of the virus on the NZ economy may be dealt with within just the first quarter of this year.
Air NZ said this in a statement to NZX on Monday:
"While the situation is uncertain, based on our current assumptions of lower demand as well as the benefit of the announced capacity reductions and lower jet fuel prices, the airline currently expects a net negative impact to earnings in the range of $35 million to $75 million as a result of coronavirus. At the midpoint of the estimated range above, which is approximately $55 million, the airline is targeting earnings before other significant items and taxation to be in a range of approximately $300 million to $350 million."
Previously - as recently as January 28 - Air NZ had forecast profits before other significant Items and taxation to be in the range of $350 million to $450 million for the June year.
The airline is announcing its earning for the half-year to December on Thursday (February 27).
Air NZ said that immediate steps had been taken to mitigate the impact of lower demand  including adjustments to capacity across the Asia, Tasman and Domestic networks. The airline is also increasing market development investment to drive additional demand, specifically across its Domestic and Tasman markets. These actions, in addition to the reduced market price for jet fuel, will partially mitigate the impact of lower demand, however overall earnings for the 2020 financial year will be adversely impacted.
This is a summary of some of the moves:
• Previously announced capacity reductions across Asia routes, predominantly related to Shanghai and Hong Kong services.
• The airline announces today that services to Seoul will be temporarily suspended from 7 March through the end of June.
• Total Asia capacity will thereby reduce by 17% for the months of February through June
• Tasman capacity reductions of 3% from March through May
• Reductions in Domestic capacity of 2% across March and April, focused on Christchurch and Queenstown services to/from Auckland