Massey University's clever AI GDP model is now hosted on interest.co.nz, giving much earlier insights on how our economy is tracking, including regionally and by industry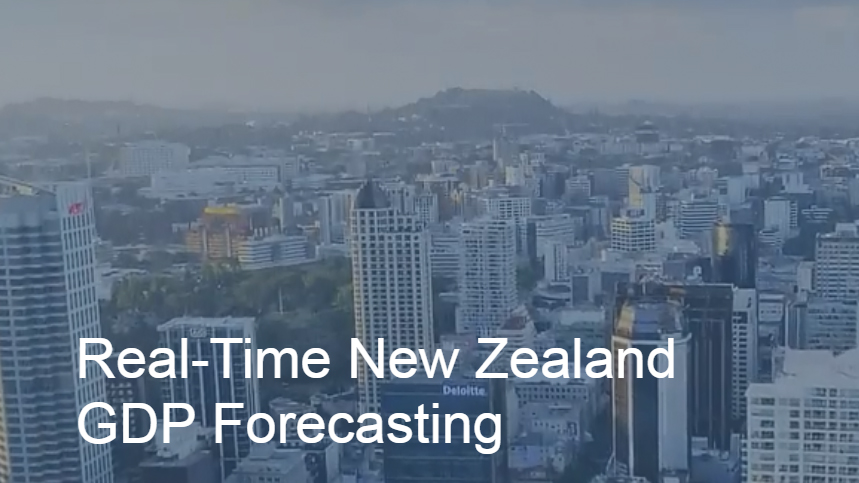 interest.co.nz is proud to have been given permission to make Massey University's GDP Live resources available with our service.
GDPLive is real-time forecasting of New Zealand's Gross Domestic Product.
Using AI and a myriad of official and unofficial sources, the AI team at Massey University's Albany campus has built a machine learning system that forecast's GDP nationally, regionally, and by industry sector.
Full explanations of how it works is here and its track record is here.
New Zealand's official national accounts are published about eighty days after the end of each quarter. But the data that builds these results is all available earlier, coming in continuously. That official flow, and some unofficial but highly relevant parallel data streams are what powers the results presented in the charts in this service.
You can find it here.
As most readers should know, GDP isn't everything, its just one way - a way that has well-known flaws - to estimate an economy's size and growth. But until a better way of representing this scorecard is developed, GDP remains a useful resource so long as you understand its limitations. (If you want to see an alternative Wellbeing Assessment for New Zealand, the latest one is from the OECD, here.)
Official Q4-2019 GDP is due to be released on Thursday, March 19, 2020.
But much has transpired since then so that data will be more out-of-date than usual.
The great advantage of the GDP Live tracking is that we can get an early look at the lastest impacts on the New Zealand economy as each new data point comes in. And that includes 'unofficial data like rail shipments, and truck activity as revealed in Road User Taxes. Some services, like ANZ's Truckometer, track this type of data and its likely impact, but only Massey's AI model integrates it all into a GDP estimate.
There are three basic ways to view the impacts; nationally, regionally, or by industry. Each gives unique insights. And each updates progressively as new data arrives.
Massey's charts are especially helpful - a quick look will show how unique and helpful these views can be.
Sure, the charts are not for novices, and not for readers that are looking for absolute certainties. But readers who can think past simplistic interpretation, they are a fantastic resource that will give an early look at how our economy is tracking.
Bookmark this page, or you can navigate there from our menus or the link in the Top Resources section on our home page.
We are proud to host this information.