The country's largest airport says it will be making a further unspecified number of redundancies, while announcing estimated abnormal losses of potentially in excess of $225 million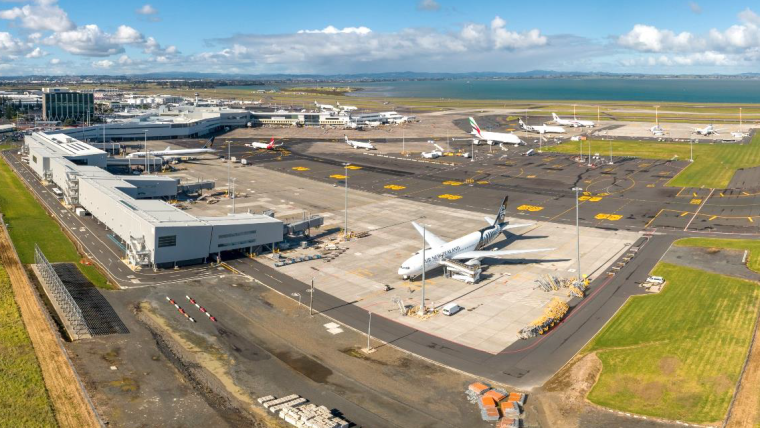 Auckland Airport's signalling that it will be undertaking another round of unspecified numbers of job cuts, and it estimates abnormal losses in the just-finished financial year may total in excess of $225 million.
The company told the NZX in a statement on Wednesday that although it had already reduced its workforce by 25%, including releasing 90 contractors who were largely connected to its now deferred capital projects programme, it was now proposing to further reduce staffing levels, "mainly impacting the company's infrastructure team and its operations team, while protecting the ongoing safety and security of the airfield". 
The statement didn't specify numbers or timing for the job cuts.
It did go into specifics about some abnormal financial losses it is estimating for the June 2020 financial year just finished. It has put these losses in a range totalling between $206.5 million and $226.5 million. This includes actual cash losses and 'non-cash' writedowns.
To some extent these losses will be counter balanced by non-cash revaluation gains of its property of between $130 million and $150 million. The company hasn't explained as such why the property assets have been revalued upwards by so much when the revenues of the business have plummeted and large portions of the assets are severely under-utilised. 
This is the breakdown provided by the company (figures in $ millions):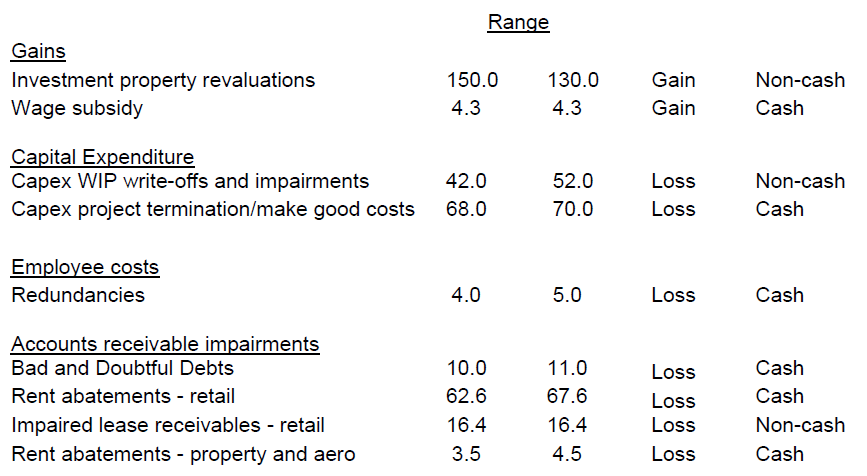 Earlier this year in response to the devastation of its traffic, the airport company suspended about $2 billion worth of new projects and then went to shareholders, successfully raising a whopping $1.2 billion and basically getting its finances in order till the end of calendar year 2021.
Auckland Airport chief executive Adrian Littlewood said in the Wednesday statement that these are "extraordinarily challenging times" for everybody in the New Zealand tourism industry.
International passenger numbers now averaging 800 per day at Auckland Airport, less than 5% of what they were six months ago.
"Airlines have been deeply impacted and the number of carriers operating here has fallen from 29 to 11. Daily flight numbers have also reduced, falling by 80% to 100 per day made up of domestic, cargo and repatriation services.
"We are a resilient business, but this is a global shock to aviation the likes of which we've never seen, and our organisation continues to be materially impacted."
The company will announce its full financial results on August 20.