National pledges to allow those who lose their jobs in the wake of Covid-19 to access up to $20,000 of their KiwiSaver funds to start a business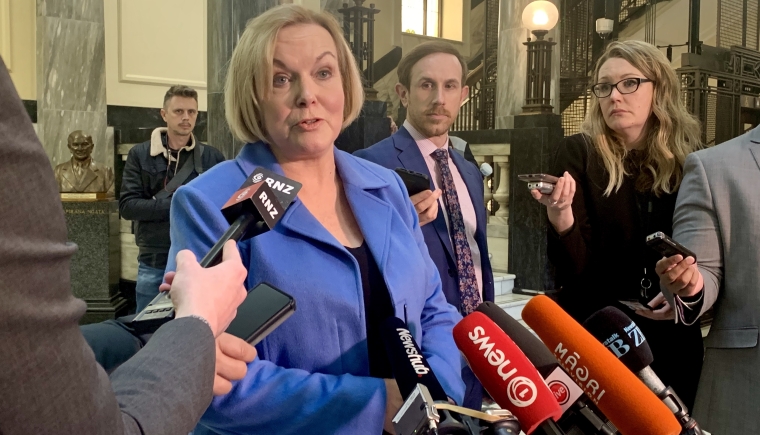 National is campaigning on giving people who have lost their jobs since March 1, 2020, the opportunity to access up to $20,000 of their KiwiSaver funds to start a business.
Under its new "BusinessStart" programme, it's pledging to give the unemployed a $1000 voucher to get advice from an accountant or financial adviser to develop a business plan.
The Ministry of Business, Innovation and Employment would then assess the proposal, and enable the business owner to access up to $20,000 from their KiwiSaver to invest in the business. Current KiwiSaver rules only provide for withdrawals at retirement, for a first home, or if one is under financial hardship.
From this point, National would enable the business owner to access at least $10,000 in tax credits to pay GST or provisional tax when the business starts making a profit.
It would also waive the $130 Companies Office registration fee and give the business owner access to free mentoring from "advisers like chambers of commerce, employers and manufacturers associations and Business Mentors New Zealand" from a new $10 million fund it would set up.
National Leader Judith Collins said: "No Government ever creates jobs. You, the business owners and entrepreneurs of New Zealand, do that. National wants there to be more of you. National wants to back you, as you back yourselves and your mates to get this country working again."
BusinessStart would begin on November 1, 2020 and run for through to March 31, 2022.
Collins said BusinessStart was even "bolder" than National's other policy aimed at helping businesses - JobStart.
Under JobStart, announced on May 29, National would pay businesses $10,000 for every new fulltime employee they hire.
The payment would be capped at $100,000, or 10 new employees, per business.
While the scheme was initially proposed to run between November 1, 2020 and March 31, 2021, Collins said National would extend it to March 31, 2022 to align with BusinessStart.
Furthermore, she said National would increase the provisional tax threshold from $2,500 to $25,000, and lift the threshold to write off old assets from $2000 to $5000.