Alison Brook says while Covid-19 is unlikely to signal the end of the office, if working from home can improve productivity then this could be a rare positive arising from the crisis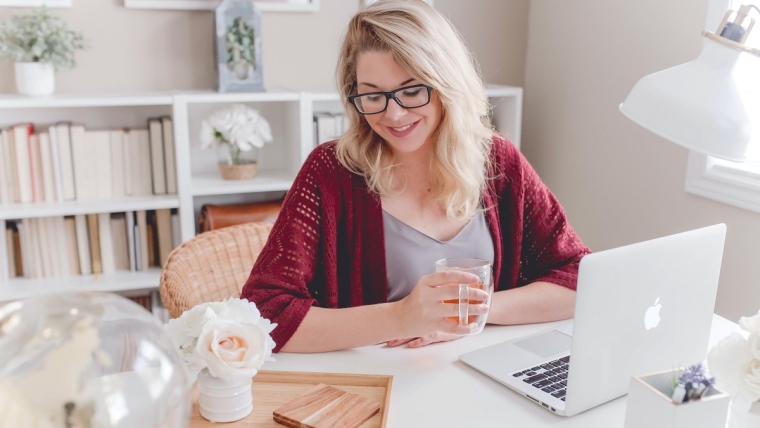 In pre-pandemic times, working from home (WFH) on a regular basis was a perk enjoyed by a relatively small number of mainly high-paid white-collar workers.
Now that the pandemic has required a large portion of the workforce to work from home for weeks or even months at a time, companies and employees are asking if WFH is a viable option indefinitely. At its heart, the remote work debate is about productivity. Many employers have been concerned that without being monitored in an office environment, worker productivity would inevitably decline.
Understanding the impact of remote work on productivity will be essential to making balanced decisions about whether the large scale WFH experiment should become a permanent part of post-COVID work life. The productivity debate is particularly important for New Zealand, which has suffered from persistently low productivity growth for decades. This has contributed to our comparatively low wages by OECD standards and subdued economic growth. Addressing productivity will be essential if New Zealand is to pay for the economic costs of successive lockdowns and the resulting increase in government debt.
Productivity gains from remote work in New Zealand
According to Stats NZ, over 40% of employed people were able to do at least some of their work from home during the lockdown in April and early May. Half of those workers had not done so previously.
The early indications are that productivity has not suffered from the experience. A University of Otago online study of 2,595 New Zealanders who worked from home during lockdown indicates that most people (73%) believed they were at least as, if not more productive than usual. An overwhelming number (89%) also wanted to continue WFH at least some of the time.
These numbers have been backed by many other post-pandemic surveys internationally, which have pointed to self-reported productivity boosts of between 60% and 75%. However, surveys since the pandemic are likely to have all sorts of bias, which are not reflective of more "normal" times. Workers after all have not chosen to WFH and may be stressed about retaining their jobs, or have health fears about returning to an office environment. However, the productivity boost from remote work does seem to be supported by research undertaken prior to the pandemic.
Previous studies into remote work
One of the most well-known studies on remote work productivity was conducted in 2013 by Stanford University working with China's largest online travel company, Ctrip. One thousand employees of the firm took part in the research with half asked to work from home for four days a week while the rest continued to work from the office.
The results were surprising. After nine months the at-home workers were found to be 13% more productive than their office-bound colleagues. The remote workers were not only able to get more work done in a day due to fewer distractions (accounting for 4 percent of the increased output), they also worked for longer each day than their office-based colleagues (accounting for the remaining 9%).
This result was mirrored in a 2019 study by Airtasker which found that remote workers "worked 1.4 more days every month, or 16.8 more days every year" than people who worked in an office.
There is also evidence that "work from anywhere" (WFA) arrangements may offer even better productivity gains than WFH. Employees at the U.S. Patent and Trademark Office had been entitled to work from home as long as they lived within 50 miles of the office and worked from the office at least once a week. In 2012 the organisation trialled a new policy, allowing employees to work from anywhere, with no requirements to attend the office during the week. The results showed employees granted "work from anywhere" arrangements produced 4.4% more in terms of output, without a reduction in the quality of work submitted.
The downsides of remote work
There are well-known downsides to remote work – from professional and social isolation to the lack of opportunities for informal collaboration with colleagues. And prolonged WFH can also be exhausting.
Ongoing research from Microsoft Human Factor Labs measuring brain wave activity of participants concludes remote collaboration, particularly video meetings, are more mentally fatiguing than in-person collaboration. And workers who start jobs by working remotely with colleagues often find it harder to later collaborate in person.
It may also be that certain types of tasks are better performed in one or other setting. One study suggests that WFH works really well for creative tasks but productivity suffers when people performed "dull" tasks outside a more structured office environment.
Some jobs are obviously better suited for remote work but even then working from home doesn't suit everyone. Some of those who have struggled the most over the periods of pandemic lockdown have been parents with young children and those without a dedicated home office space.
It's also not known yet whether the productivity advantages of WFH observed since the pandemic will persist over the long term.
A flexible approach
Rather than a choice between 9 to 5 in the office or working from home full-time, it is more likely that a hybrid model will emerge at the other end. Flexibility is the key benefit of WFH for many workers. A new survey by Morning Consult supports this with the majority of respondents saying their ideal arrangement would be to continue working from home 1-4 days a week. Forty percent would work from home every day, with just 14% wanting to return to the office every day.
While the pandemic is unlikely to herald the end of the office, if productivity performance can be demonstrably improved while giving workers what they seem to resoundingly want – more flexible work options – then WFH seems like a rare positive outcome arising from the crisis.
---
*Alison Brook is from the Knowledge Exchange Hub at the Massey University campus at Albany, Auckland. She is on the GDPLive team. This article is a post from the GDPLive blog, and is here with permission. The New Zealand GDPLive resource can also be accessed here.