BNZ overtakes ANZ to become New Zealand's biggest lender to businesses in a market going backwards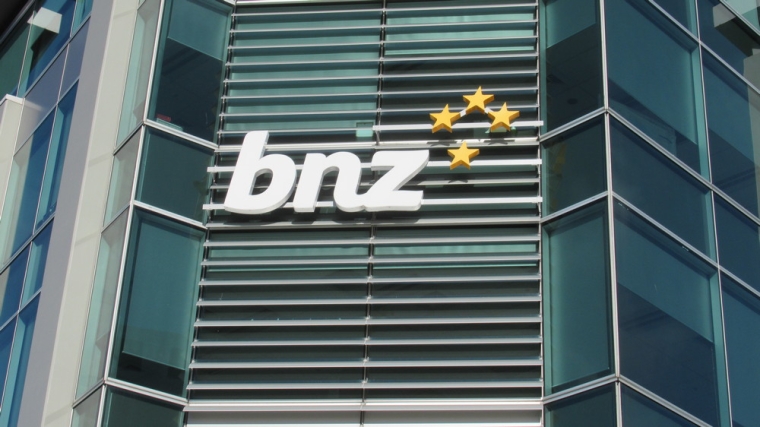 BNZ has the biggest business lending book in the country, having pulled above ANZ.
Figures from the Reserve Bank's Bank Financial Strength Dashboard show BNZ's total business lending stood at $25.272 billion at March 31. That's $151 million ahead of ANZ's $25.121 billion.
Reserve Bank sector credit data shows industry-wide business lending has been going backwards since the onset of COVID-19. It's down $6.76 billion, or 5.5%, to $116.66 billion in the year to April 2021. For the year to March 2021, ANZ's business lending fell a net $4.3 billion, and BNZ's dropped a net $2.65 billion.
CEO Angela Mentis says BNZ is "thrilled" to be confirmed as New Zealand's biggest business lender.
"We wish to thank the thousands of businesses, big and small who have put their trust in us to help them finance and run their companies, to help them create jobs and help drive the New Zealand economy forward," Mentis says.
"Small businesses in particular are the life blood of New Zealand, and taking care of them and serving them well is what we are good at. Knowing that businesses look to BNZ for their banking needs and have confidence in us keeps us focused and proud of the important role we play."
"The past 14 months has seen businesses tested more than ever before and BNZ has been resolute in supporting them to tackle the challenges presented by COVID-19. We've done this through the [government backed] Business Finance Guarantee Scheme, targeted BNZ support measures and our own Good to Grow scheme," says Mentis.
"To achieve this title after such a turbulent year is testament to a lot of hard work and determination from our people, particularly our business bankers. New Zealand and its businesses have much to play for, and while the road ahead is uncertain, BNZ continue to be here for them and ready to do what is required to help them."
In terms of losing its number one spot, a spokesman for ANZ says the country's biggest bank focuses on more than just its balance sheet to support New Zealand businesses. He points to sustainability-linked loans committing borrowers to environmental, social and/or governance targets, green, social and sustainability bonds, helping customers during droughts, and ANZ winning an award for a bill payment service that's incorporated in the bank's app.
"We continue to be the nominated main bank for more businesses with a turnover up to $150 million," the ANZ spokesman says.
As the chart below demonstrates ANZ's business lending market share has been trending lower for three years. Over the same time period BNZ and Westpac's market share has been fairly steady, while ASB and Kiwibank's has risen.

*This article was first published in our email for paying subscribers. See here for more details and how to subscribe.