Shareholders in NZ's only oil refinery will vote next month on plans to turn it into an import-only facility by the middle of next year; the move's expected to cost in excess of $350 million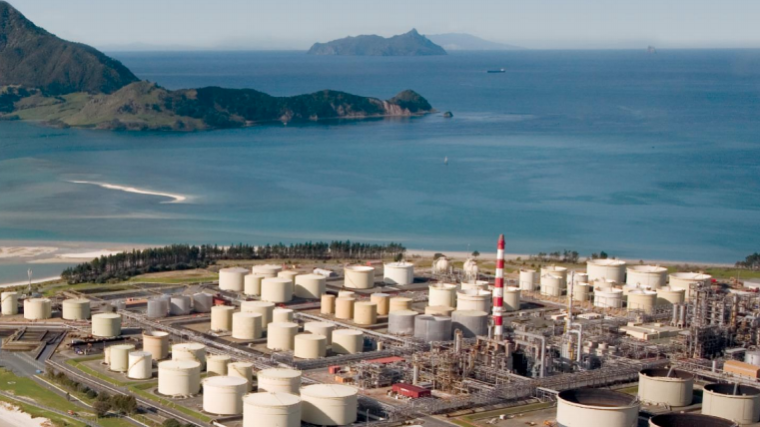 Refining NZ has named the date for a shareholders meeting that will vote on a proposal to turn the country's only oil refinery at Marsden Point into an import-only facility.
If shareholders approve the move at the August 6 meeting in Auckland, Refining NZ will press ahead with plans to switch to an import-only model by the middle of next year. And it will change its name to Channel Infrastructure NZ.
A 160-page explanatory booklet released for the proposal says the current Refining NZ workforce of 300 is expected to reduce over the two years following commencement of import terminal operations to approximately 60.
"During this transition period, there will be an ongoing requirement for a workforce to support the shutdown and decommissioning of the refinery site, execution of the capital projects and other transition related activities. Workforce planning remains subject to employee consultation," the booklet says.
It makes no mention, however of contractors, of which there have been large numbers too.
The company has been moving towards this point since announcing a strategic review over a year ago. 
The strategic review was prompted by a significant decline in refining margins as a result of excess refining capacity in the Asian region.
Refining NZ says the move to end refining will likely cost about $200-$220 million over five to six years, while demolition of the refining facilities will cost a further $50-$60 million and up to $60 million in additional capital investment may be required to convert tanks for private storage services.
The company's expecting to generate tax losses of $300-$350 million that will be potentially usable against future profits.
The new storage-only facility will accommodate 180 million litres of fuel, with a potential extra 100 million litres of private storage for customers.
The explanatory booklet says following the refinery closure, the Marsden Point site is "well situated for future opportunities".
"With a deep-water harbour (approximately 14 metre draught), proximity to the large Auckland market and a strong infrastructure footprint, the site is well placed for repurposing as a fuels and energy hub. Refinery assets will be assessed for their future potential use and may be mothballed rather than decommissioned, based on this assessment, and subject to risk mitigation controls."
The announcement of the shareholders meeting date follows Refining NZ reaching non-binding in principle agreement with bp and Z Energy on "key commercial terms". Negotiations are still under way with Mobil, however.
Refining NZ chief executive Naomi James said while the move to end refining was "not a significant change for most New Zealanders", a conversion to import terminal operations was a significant change for our operations and "for everyone at our Marsden Point site".
"A key focus for us over the coming weeks and months will be to support our employees and their families and work closely with our community to help lessen the impacts of this change."