MBIE advised the government against making it compulsory for employers and employees that fall under a Fair Pay Agreement to engage in collective bargaining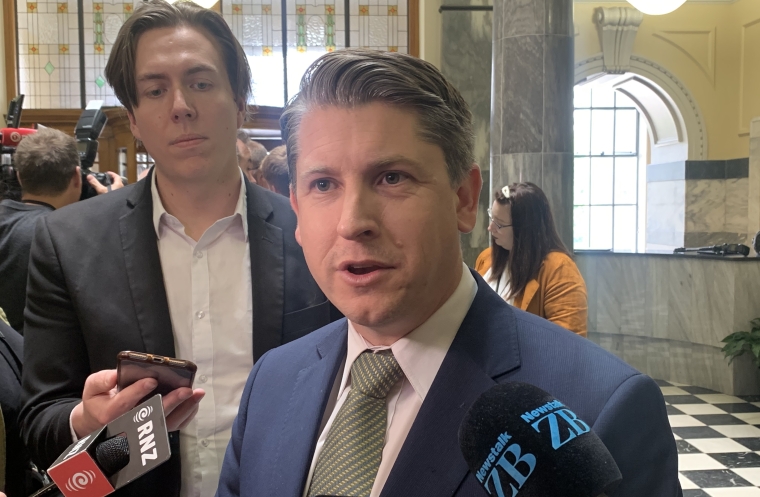 It has been revealed officials were strongly opposed to the government introducing Fair Pay Agreements (FPA), touted to prompt the largest change to workplace laws in decades.
The Ministry of Business Innovation and Employment (MBIE) in April warned Michael Wood, Minister for Workplace Relations and Safety, that forcing employers to participate in a bargaining process "may not be consistent with the international framework relating to collective bargaining".
MBIE also said, in its Regulatory Impact Assessment, FPAs are "likely to result in bargaining stalemates".
And it expressed concern FPAs are poorly targeted, saying "the proposed system may create significant labour market inflexibility and costs when it is used in sectors without a demonstratable labour market issue".
MBIE acknowledged existing labour market regulations don't give workers enough bargaining power and don't prevent employers from competing by reducing conditions for workers.
It suggested the government addresses these problems by strengthening existing collective bargaining mechanisms and empowering a government body to introduce a limited set of sector-based minimum standards if it identifies a problem.
Wood ignored this advice, and in May announced the Government would start drafting legislation to introduce FPA agreements.
He proposed all employers in a sector be made to engage in collective bargaining if either 10% or at least 1000 workers in the industry agree to initiate the FPA process.
FPAs must include topics like base wage rates, ordinary hours, overtime and penalty rates. Some other topics must be discussed but don't have to be agreed, like redundancy, leave, and health and safety. Contractors aren't currently included, but the government plans to bring them under the regime. 
Legislation is expected to be introduced to parliament in November.
Asked whether he would consider softening his position on FPAs, Woods told journalists: "We'll go through a select committee process and we will listen to the submissions that people make.
"But we have a fundamental commitment to moving forward with this policy, which we explicitly campaigned on.
"We've had 30 to 40 years of a low-wage economy in New Zealand, which traps too many working people in poverty."
MBIE estimated that if eight FPAs were reached in a year, this could put up to $600 million more in workers' pockets - more than the $40 million it estimated its proposed solution would deliver.
BusinessNZ said the fact MBIE had considered the impact of eight FPAs was "alarming", given the government initially suggested there would be no more than two or three in a year.
Wood in May proposed the government would fund up to four FPAs a year.
He said the Government would give each bargaining side $50,000. Additional funding would be available for unions or industry groups with low memberships. The Council of Trade Unions and BusinessNZ would also get $250,000 each for three years.
MBIE concluded the government's proposal, which is similar to that proposed by a working group headed by former National Party prime minister Jim Bolger, would improve working conditions for those covered by collective bargaining.
"However, the low threshold for initiation means that the system could be used in situations where the marginal improvement in terms and conditions for existing workers are achieved at a significant cost to employer flexibility," MBIE said.
"This risk is mitigated under MBIE's preferred model because a labour market problem must be established before the government intervenes."
Wood denied MBIE was "captured by industry" and said it was normal for government ministers to disagree with officials.