The country's largest airport will start laying the 'groundwork' early next year for its new domestic hub, but is not giving any indication of when the major phase of development of the $1 bln on-hold project will commence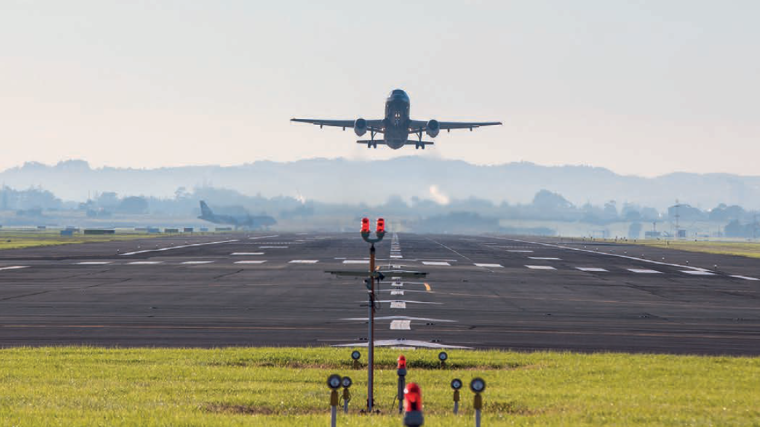 Auckland Airport says its starting early next year with preparatory work for the planned new domestic hub, but is not giving indications at this stage of when the major development phase of the on-hold $1 billion project will start.
As the Covid crisis escalated in early 2020 the airport put on hold several large projects, including the new domestic hub. It then raised $1.2 billion in capital from shareholders and obtained a waiver on its banking covenants till the end of December 2021.
The company has indicated previously it will make an after-tax loss of between $35 million and $55 million for the year to June 2021, with the results due to be announced on Thursday, August 19.
On Monday it said the "groundwork" is being laid for a new purpose-built domestic facility to be merged into the eastern end of the existing international terminal "as Auckland Airport resets its post-Covid infrastructure plans".
"Site preparation early next year will kick off the first stages of a project to move jet flights arriving and departing for major New Zealand towns and cities into a new domestic hub merged into the current international terminal," the company said.
It said the first stage of work scheduled for early 2022 and "costing around $30 million" will include:
• Demolishing and relocating the legacy eastern baggage hall, livestock holding area, and waste disposal facilities
• Relocating key utilities, including the international terminal power centre and truck dock
• Relocating the operations control centre and emergency operations centre
• Carrying out ground, services, and technical investigations.
Auckland Airport chief executive Adrian Littlewood said beyond demolition and "enabling" works, the next major phase of development for the $1 billion-plus domestic hub "would be determined by a range of factors including the speed of aviation's recovery".
"While our aeronautical development will be matched to the recovery of air travel, we are encouraged by the ramp up in New Zealand's Covid-19 vaccination programme.
"It means that we can begin to look through the current situation and start to anticipate the recovery in air travel, and that is important for big infrastructure programmes, which are costly and take time to deliver.
"We probably have more certainty in our ability to plan now than we have had in the last 18 months since the pandemic began," he said.
---
Support us AND go ad-free! Find out how.
---
Littlewood said the airport previously had around 30,000 people arriving and departing at the international terminal every day. This has fallen by around 97% to just a thousand or so a day currently.
Littlewood said the airport was taking advantage of the downturn where it could, demolishing and relocating operations and services to clear the domestic hub site, while bringing forward upgrades of core utilities critical to the functioning of the airport while passenger numbers are low.
"Even though international passenger numbers are currently at historic lows it is important to set the wheels in motion now in preparation for aviation's recovery. Kiwis want a better domestic travel experience at Auckland Airport and that's what we're focused on delivering."