BNZ the first major bank to waive contactless debit transaction fees for SMEs since NZ returned to lockdown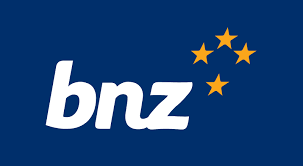 BNZ was the first major bank to waive contactless debit transaction fees for small and medium sized business (SMEs) customers since the country moved into a Covid-19 lockdown last month. It was closely followed by Kiwibank and ANZ.
The move comes after interest.co.nz reported on Wednesday that banks weren't waiving these fees, despite doing so during the Covid-19 lockdown last year. And earlier on Thursday Finance Minister Grant Robertson told interest.co.nz he would be encouraging banks to waive contactless debit transaction fees for SMEs.
BNZ's move is backdated a day, to September 1 for "eligible" SMEs. The move doesn't cover contactless credit card transaction fees.
For retailers card acceptance fees are typically the third highest cost of doing business after wages and rent. Earlier this year the Government announced plans to regulate merchant service fees.
"Waiving contactless fees will support our small and medium business customers as the country shifts toward more contactless operations and help reduce uncertainty at this crucial time. The fee waiver will happen automatically for SME customers who have a monthly merchant turnover of under $50,000 and will run until the end of October," says Dan Huggins, BNZ's Executive for Customer, Products and Services.
"We want to offer our customers as much certainty as possible and we're working hard to provide New Zealanders with the help they need."
Kiwibank says it's doing what it can to support SMEs, saying it's again waiving contactless fees on debit transactions. In its case the move is backdated to the first day of the lockdown.
"The contactless fee waiver will be retrospectively applied from 18 August, first day of lockdown, through to 31 October 2021. Existing merchant customers that have contactless turned on will see a rebate come through shortly after their merchant service fee is charged. Merchant customers that wish to have contactless turned on should contact Kiwibank," the bank says.
ANZ says it's waiving fees for contactless debit payments for the month of September to encourage use of contactless payments when alert levels permit, and to help small businesses feeling the strain of Covid-19 restrictions. Fees will be waived for about 11,000 eligible small businesses, ANZ says.
ANZ says waiving these fees will be reviewed monthly, taking into account the needs of customers and government emergency requirements.
"We are waiving these fees, and reintroducing other relief measures so businesses can take advantage of them quickly if they need to during the current Covid-19 restrictions," says Lorraine Mapu, ANZ's Managing Director for Business Banking.
"By waiving contactless debit fees, we hope more businesses make contactless payments available for people who are concerned about transmission of Covid-19," Mapu says.