Fear BusinessNZ's refusal to be part of the Fair Pay Agreements scheme could put employers on the backfoot in negotiations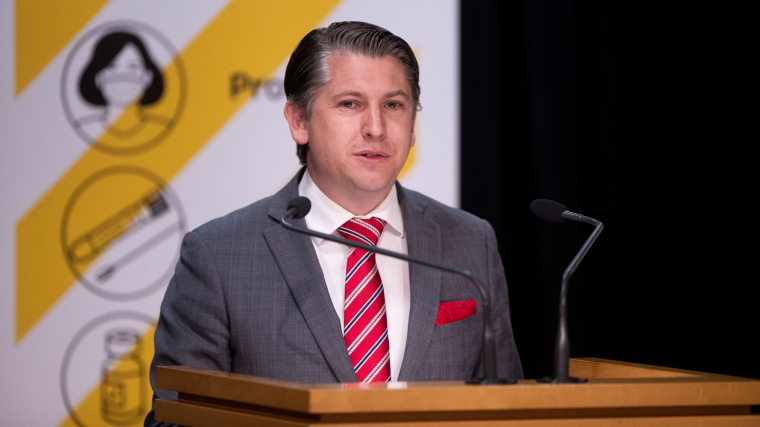 There are fears BusinessNZ's refusal to be a default representative involved in Fair Pay Agreements (FPA) could put some employers on the backfoot when negotiating with unions.
BusinessNZ on Wednesday wrote to Workplace Relations and Safety Minister Michael Wood to decline the Government's request for it to be funded to represent employers that don't have their own advocates when engaging in collective bargaining.
The lobby group, which represents over 70,000 businesses that employ nearly 80% of New Zealand's workforce, said it didn't want to be part of a compulsory scheme that is "unlawful", "unfair" and "out of touch with modern ways of working".
Wood told interest.co.nz he wouldn't try to nominate another organisation to be a representative of last resort for employers.
Meanwhile, the Council of Trade Unions will be the default representative for employees.
Power imbalance?
Dundas Street employment law firm managing partner Susan Hornsby-Geluk worried the lack of a central coordinating body to represent employers would undermine FPAs.
She said it could be difficult for possibly of hundreds of employers, with differing interests and financial positions, to coordinate with each other.
"It's going to be very fragmented and there will be potentially divergent interests with no one body trying to pull those interests together," she said.
Hornsby-Geluk noted employers would be up against unions that are well-coordinated, well-resourced and used to working together to negotiate.
"If there isn't something similar on the other side of the table there is actually potentially an imbalance of power," she said.
"There is a real structural issue that now needs to be resolved in terms of how practically these negotiations can proceed."
If employers and employees can't reach agreement via negotiation, the Employment Relations Authority will determine the outcome.
Wood expected BusinessNZ's refusal to be the default representative for employers to increase the likelihood of agreements being determined by the Authority.
Asked whether he believed this would disadvantage employers, he said, "That might be something that some employers have a view about."
Hornsby-Geluk characterised the Authority as an ambulance at the bottom of the cliff in the FPAs scheme.
BusinessNZ's move unsurprising  
BusinessNZ's employment relations manager Paul Mackay didn't believe his organisation would be particularly well placed to represent employers anyway, as BusinessNZ fundamentally isn't in the business of negotiating employment matters for employers with industry-specific needs.
Mackay believed industry groups wouldn't be well equipped to do this sort of work either, hence the reason he saw the whole set-up as a lose-lose for employers.
He maintained the Government would've had a fair idea, ahead of Wednesday, that BusinessNZ wouldn't want to be part of the FPA set-up. 
In May, BusinessNZ publicly voiced its opposition to FPAs, saying, "BusinessNZ had engaged with the Government and unions in good faith in dialogue about the FPAs plan, but the problems raised by BusinessNZ had not been addressed, and business could not support the plan to implement them."
A bill to enact FPAs is expected to pass next year.
Council of Trade Unions reiterates its support for FTAs
The Council of Trade Unions issued a statement on Thursday morning. But rather than address the issue of BusinessNZ's lack of participation, its president Richard Wagstaff detailed why the Council supports FTAs.
"Just as we have a minimum wage in New Zealand, FPAs will provide a statutory minimum," Wagstaff said.
"There will also be an ability to vary agreements regionally, to reflect local economic conditions. All firms will still be required to negotiate individual or collective agreements with their staff and in the process be free to negotiate with their employees for anything above this baseline.
"An FPA simply provides a minimum floor on core conditions to prevent the race to the bottom we currently experience…
"FPAs have always been envisioned as being applicable to workforces around New Zealand and in every sector of the economy. But they will only start if at least 10% of the workforce or 1,000 workers actively request such an agreement. We expect that at the commencement only a few workforces such as Bus Drivers will want to start the process of such negotiations."
FPAs were also debated in Parliament on Thursday, as per the video below.
For more on the nuts and bolts of how FPAs will work, see this story from May.