After lengthy delay government moves to beef up oversight of the true owners of NZ companies & limited partnerships, but not trusts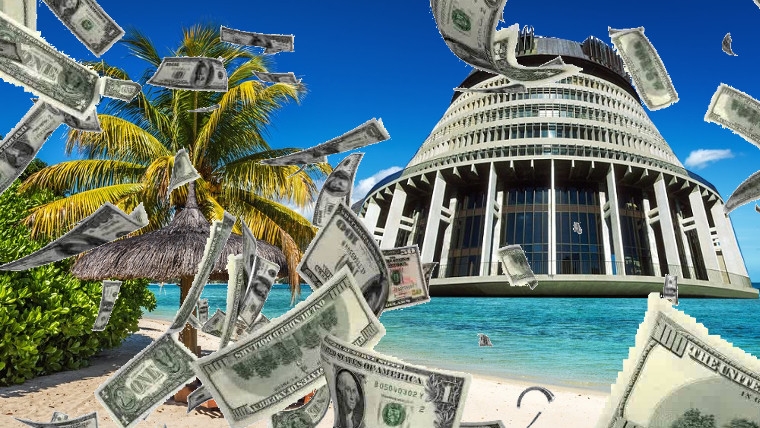 The Government will introduce a bill to Parliament later this year changing the rules around beneficial owners of New Zealand companies and limited partnerships in an attempt to to make it easier to tell who the ultimate owner or controller is, and thus reduce misuse of these entities.
Commerce and Consumer Affairs Minister David Clark says a bill containing the proposed legislation will be introduced in late 2022, following further consultation with industry stakeholders and the public.
Information about the beneficial ownership of NZ companies isn't currently collected by the Ministry of Business, Innovation & Employment's Companies Office, although Companies Registrar Sanjai Raj can request it for law enforcement purposes. MBIE issued a consultation paper in 2018 proposing to increase the transparency of the beneficial ownership of NZ companies and limited partnerships, albeit it proposed to exclude trusts. 
Beneficial owners are described as "the natural persons who ultimately own or, directly or indirectly, exercise effective control over a corporate entity." (See more on just what makes someone a beneficial owner further on in this story).
Criminals can and do obscure the true ownership of a corporate entity using nominee directors and shareholders, a web of shell companies, intermediaries and complex business structures based in multiple jurisdictions. Such ownership structures can be used to enable investment scams, money laundering, terrorism financing, drugs or arms trafficking, tax evasion and to hide assets.
High profile examples of the misuse of NZ companies include shell company SP Trading Ltd, which attempted to smuggle weapons from North Korea to Iran in contravention of United Nations sanctions, and Tormex Ltd, which facilitated money laundering for Mexico's Sinaloa drug cartel with over US$680 million moved through Tormex bank accounts.
Among numerous other examples, interest.co.nz has reported on how NZ Police received more than 350 criminal investigation enquiries from overseas relating to NZ companies established by the infamous Taylor family. And more recently on Vivier and Company, which appears to be controlled by a convicted British fraudster and is now in liquidation following disputes with investors.
Meanwhile Clark notes Cabinet was recently informed that company formation processes are an area of vulnerability to trans-national organised crime.
Trusts excluded
Clark is proposing to require companies and limited partnerships, but not NZ's hundreds of thousands of trusts, to provide information on their beneficial owners which the Registrar will hold on a database. Some of this information, such as the individual's name, will be made publicly available on the companies and limited partnerships registers. Other details such as date of birth and residential address won't be. However, this could be provided to government agencies and anti-money laundering reporting entities such as the Financial Markets Authority (FMA), Serious Fraud Office, Reserve Bank, Inland Revenue, Overseas Investment Office and Security Intelligence Service.
Clark wants to introduce a unique identifier for individuals who are or become beneficial owners, directors or general partners in the same way unique NZ business numbers are issued to NZ entities. This could take the form of a number, certificate, or digital code. He refers to this as a corporate role-holder identifier.
"This unique identifier will ensure that an individual's involvement in different corporate entities can be linked and tracked over time," Clark says.
"Companies and limited partnerships will have an obligation to take reasonable steps to determine who their beneficial owners are, to obtain high-level information about those beneficial owners, and to provide that information to the Registrar."
Existing companies, limited partnerships, directors, general partners and beneficial owners would have a transitional period in which to meet the new obligations ranging from six to 18 months. There are about 693,000 NZ companies and 3,300 limited partnerships.
International pressure
Earlier this month the Financial Action Taskforce (FATF) stepped up its expectations around beneficial ownership for member countries such as NZ. The Paris-based FATF is an inter-governmental body that sets international standards and is considered the global money laundering and terrorist financing watchdog. 
"Countries should require companies to obtain and hold adequate, accurate and up-to-date information on their own beneficial ownership and make such information available to competent authorities in a timely manner. Countries should also require beneficial ownership information to be held by a public authority or body functioning as beneficial ownership registry or may use an alternative mechanism if such a mechanism also provides efficient access to adequate, accurate and up-to-date beneficial ownership information by competent authorities," says FATF.
"Moreover, countries should apply any additional supplementary measures that are necessary to ensure the determination of beneficial ownership of a company. These additional measures include holding beneficial ownership information obtained by regulated financial institutions and professionals, or held by regulators or in stock exchanges," FATF says.
"The FATF expects all countries to take concrete steps to implement these new standards promptly, and to determine the appropriate sequence and timeframe for implementation at national level."
Releasing its latest assessment of NZ in April 2021, FATF recommended NZ consider developing a complete trust and company service provider register to be accessed by Anti-Money Laundering and Countering Financing of Terrorism (AML/CFT) Act reporting entities and other agencies. Reporting entities are the likes of banks, law firms and real estate agencies who are supervised for compliance with the AML/CFT Act by the Reserve Bank, FMA or the Department of Internal Affairs.
Clark says a benefit of the changes he's proposing is that the residential addresses of company directors will no longer need to be made publicly available on the Companies Office website.
"I know that many directors have expressed concern about their home address being visible to all. Under the proposed changes, directors can apply to have a service address displayed on the Companies Register instead of their residential address," says Clark.
Clark says new offences and penalties, including the ability to remove an entity from the register will be needed to enforce compliance.
"This is because I do not consider relying on the goodwill of the persons and entities concerned will result in adequate compliance. I also note that the standards set by FATF prescribe 'effective proportionate and dissuasive sanctions' for failure to comply," says Clark.
What makes someone a beneficial owner?
Clark suggests the definition of "beneficial owner" should focus on people with "significant control" over a company.
"In particular I consider that this definition should capture individuals who:
hold, directly or indirectly, a minimum percentage ownership interest in a company or limited partnership, to be prescribed by regulations;
hold, directly or indirectly, a minimum percentage of the voting rights in a company or limited partnership, to be prescribed by regulations;
have the right, directly or indirectly, to appoint or remove a majority of the board of directors of a company or general partners of a limited partnership;
have the right to exercise, or actually exercise, significant influence or control over a company or limited partnership;
have the right to exercise, or actually exercise, significant influence or control over the activities of a trust or other organisation which is not a legal entity, but would itself satisfy any of the above conditions if it were an individual.
This list of criteria draws from the approaches taken in the United Kingdom, Hong Kong and Singapore," says Clark.
"I propose that biographic, contact and corporate information be collected about beneficial owners and stored on a new register. This is likely to comprise: full legal name; date they became a beneficial owner; the basis on which they are a beneficial owner; address for service; date and place of birth; a telephone number and an email address used by the person; nationalities; countries of residence; and their residential address."
Costs and benefits difficult to quantify yet
In a Regulatory Impact Statement MBIE notes using registers to improve transparency of beneficial ownership of companies and limited partnerships is a relatively new concept. Therefore there's limited international data and evidence on their efficacy. 
"Because of this their exact costs and benefits are difficult to quantify. The UK, having run a publicly accessible centralised beneficial ownership register since 2016, has been our key source of overseas evidence," MBIE says.
"Although there is consensus globally by many governments that public registers of beneficial ownership information are necessary for healthier business and reducing financial crime, there is not yet a body of evidence that supports or quantifies their impact. Best practice for the implementation of a beneficial ownership register by governments is still slowly emerging."
"The main evidence we have considered in this regard is the UK's experience of operating a public beneficial ownership register since 2016. The UK Prime Minister's Anti-Corruption Champion wrote to the then Minister of Commerce and Consumer Affairs (Hon Kris Faafoi) in May 2019, inviting him to consider establishing a public beneficial ownership register. He noted that their public register had:
a. allowed for greater oversight and scrutiny of UK companies by all stakeholders, which in turn has improved the quality and accuracy of the data.
b. helped companies and authorities reduce barriers and inefficiencies involved in obtaining timely access to beneficial ownership data for UK companies; and
c. improved their ability to counter illicit finance.
He also noted that the exemption regime has worked well in the UK, and to date there have been no examples of harms that have arisen from the publication of beneficial ownership data in the register," MBIE says.
Funding plans
Progress since the 2018 consultation paper was delayed by Covid-19 and while funding issues were worked through, a spokesman for Clark told interest.co.nz last year.
Clark now says the proposals would be funded with a $5 million capital injection to build a new register and/or amend the Companies Office registers, a one-off investment of $1.6 million to $1.8 million for operating costs for an education campaign on the new requirements and IT work, plus ongoing operating costs estimated at $3.4 million annually for management and maintenance of the registers, awareness and education work, an enforcement capability and the associated depreciation and capital charge. This would come from the Proceeds of Crime Fund managed by the Ministry of Justice.
Increases will be funded by third parties through a levy applied to the incorporation and annual return fees for companies and limited partnerships, Clark says.
"The changes we're making sit in line with the Government's National Security Priorities to help identify threats, risks, and challenges to New Zealand's security and wellbeing. It will also help to bring us in line with other jurisdictions," Clark says.
"The changes Cabinet has agreed to strike a balance between maintaining the ease of doing business, and protecting New Zealanders from illegal activities."
"It's quick and simple to establish a company or a limited partnership in New Zealand, which is great for doing business, but it also opens the door for criminals to take advantage. The Pandora and Panama papers highlighted some key vulnerabilities which need to be addressed. Frankly, New Zealanders deserve to know who they're doing business with," says Clark.
"When searching the Companies Register, it can be difficult to see the complete picture of a company's ownership structure. The new measures will make it a requirement to provide accurate information about who the 'beneficial owner' is."
There's more information from MBIE here.
And you can see more interest.co.nz stories on beneficial ownership here.