Government pushes for beneficial ownership register for NZ companies & limited partnerships to stop 'erosion' of New Zealand as a good place for honest business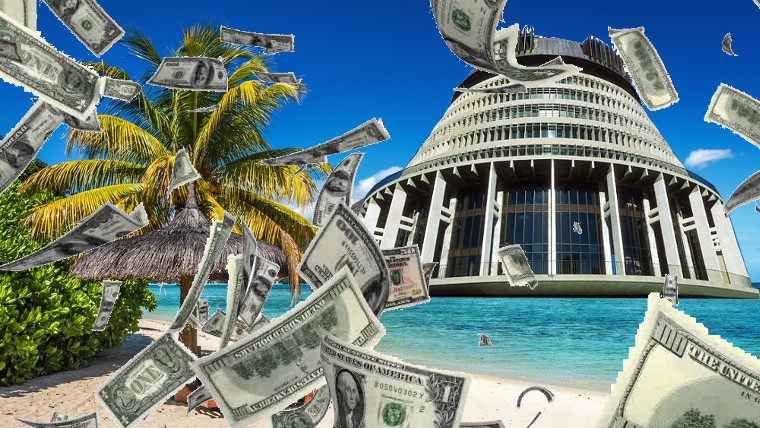 By Gareth Vaughan
The Government plans to exclude trusts from beefed up company beneficial ownership requirements due to their historic privacy and confidentiality strengths, and to avoid increased costs for individuals, businesses and the Government itself.
The Ministry of Business, Innovation & Employment (MBIE) has issued a consultation paper proposing to increase the transparency of the beneficial ownership of New Zealand companies and limited partnerships. Information about company and limited partnership beneficial owners is currently not collected by MBIE's Companies Office. However, Companies Registrar Ross van der Schyff can request it for law enforcement purposes.
MBIE points out criminals can obscure the true ownership of a corporate entity using a web of intermediaries and different business structures based in multiple jurisdictions. Such complex ownership structures can be used to enable money laundering, terrorism financing, drugs or arms trafficking, tax evasion and to hide assets. It cites the high profile examples of NZ companies SP Trading Ltd, which attempted to smuggle weapons from North Korea to Iran in contravention of United Nations sanctions, and Tormex Ltd, which facilitated money laundering for Mexico's Sinaloa drug cartel with over US$680 million moved through Tormex bank accounts in 2007 and 2008.
In these cases MBIE says more effective access to beneficial ownership information could have helped to detect crime, prosecute the individuals involved, and deter the mis-use of NZ companies.
Releasing the paper last week Commerce and Consumer Affairs Minister Kris Faafoi said corporate governance needs to be strengthened to stop "erosion" of NZ as a good place for honest business.
"The discussion paper we have now released looks at measures both at a company and director level – I have seen evidence that we need to act on both. Beneficial owners is an area of focus. We need to know who owns or effectively controls corporate entities. This is crucial to detecting and countering criminal activity. Ownership information is also important for other businesses, and can help assess the risk of doing business with it," Faafoi says.
The Government has also issued a consultation paper on whether it remains appropriate for directors of NZ companies to have their residential addresses published on the companies register if the Government introduces a director identification number. 
Trusts can also be used by criminals
MBIE's beneficial ownership paper focuses on companies and limited partnerships. The latter have similar characteristics to companies and if only companies were included criminals could shift to limited partnerships, says MBIE. Other entities including incorporated societies, friendly societies, credit unions and building societies have not been included. MBIE says this is because they're less likely to be seen as an attractive alternative to companies, or because the concept of beneficial ownership would be hard to apply given some of these entities are mutually owned.
Thankfully MBIE acknowledges it's aware that trusts can also be used by criminals, which was highlighted by the Panama Papers.
"Trusts would be captured by the options in this paper where the beneficial owners of corporate entities are people who control a trust. However, we have not considered a beneficial ownership register for trusts in this paper. Privacy and confidentiality have historically been recognised as among the essential virtues of trusts, and a register would be a significant departure from that. Further, a register would come with significant compliance costs to private individuals and businesses, and administrative costs to government. A register has the potential to be a significant change and require considerable analysis. As part of its review of the law of trusts, the Law Commission concluded that a system of registration for trusts should not be introduced for these reasons," MBIE says.
(Note, on foreign trusts the previous government did rubber stamp improvements in 2016, after the Panama Papers, to registration and disclosure of information, anti-money laundering rules and increased information sharing between government agencies. The Base Erosion and Profit Shifting - BEPS - tax legislation also tightens the noose on foreign trusts).
What is a beneficial owner?
MBIE says transparency is important for effective corporate governance and the efficient operation of markets, promoting accountability and informed decision making by businesses, investors and customers. It acknowledges, however, that the use of beneficial ownership registers internationally is a recent development and their effectiveness is yet to be evaluated.
MBIE proposes to use a definition of  'beneficial owner' that aligns with the one used in the Anti-Money Laundering and Countering the Financing of Terrorism (AML/CFT) Act to ensure consistency between the two systems. 
Thus individuals may be a beneficial owner of a corporate entity because, for example, they:
a. own more than 25% of the corporate entity;
b. hold or control more than 25% of the voting rights in a company;
c. control the corporate entity through close family relationships, personal connections or contractual associations;
d. hold senior management positions in the corporate entity and, thereby, exercise control over the daily or regular affairs of the corporate entity. And;
e. can appoint or remove the corporate entity's directors, general partners or senior managers.
"It is possible that a corporate entity would not have a beneficial owner, for example where no one person holds or controls more than 25% of the voting rights. We are interested in your views on how this situation should be treated. One approach, used in the UK, could be to require a corporate entity to record that they have no beneficial owners. The Republic of Ireland takes a different approach, requiring that the names of senior managing officials be recorded," MBIE says.
It proposes to collect the following information about beneficial owners:
a. full legal name;
b. residential address;
c. address for service;
d. email address;
e. date and place of birth. And;
f. the basis on which they are a beneficial owner (eg owns/controls more than a certain percentage of the shares; right to appoint and remove directors).
"We are interested in whether it would be useful to collect any other information about a beneficial owner," says MBIE.
MBIE's 3 options & its preference
MBIE has put up three options for the disclosure of beneficial ownership information in the paper.
1) Companies and limited partnerships to have an explicit obligation to hold up-to-date and accurate records of their beneficial owners. This would only be provided to the Registrar when requested, and could be shared with law enforcement agencies.
2) Beneficial ownership information would be included on the companies and limited partnership registers but would not be publicly available. The Registrar could share the information with law enforcement agencies.
3) As with option two, companies and limited partnerships would be required to identify their beneficial owners, keep the information up-to-date and provide it to the Registrar. However, beneficial ownership information would also be publicly available on the companies and limited partners' registers.
"Based on the work we have done so far, MBIE's preliminary preferred option is option 3. We think that this option would be more effective at deterring criminals from using corporate entities and would provide useful information to law enforcement agencies. Public access would assist with the integrity of the information on the registers as it would be more open to scrutiny. There would be benefits to other businesses, investors and consumers from public access to beneficial ownership information. MBIE considers that this option would have an appropriate balance between privacy and transparency," MBIE says. 
"However, our preliminary preferred option is based on some assumptions that we need to test further. The key assumptions are that:
a. Public access to beneficial ownership information would support the efficiency and effectiveness of the AML/CFT system. There may be some reduction in the costs of identifying beneficial owners for individual reporting entities and corporate entities.
b. There is only a small difference in compliance costs for corporate entities between option 1 and options 2 or 3.
   i. Most of the compliance costs for corporate entities would be in identifying their beneficial owners. These costs would be the same for all three options, assuming that all corporate entities would comply with option 1 even though they may never be asked for this information.
   ii. The costs to record and update beneficial ownership information on the registers would be modest."
Trust & company service providers in the spotlight too
The consultation paper also looks at giving the Registrar additional powers and tools to combat the misuse of companies and limited partnerships, raises questions about companies and limited partnerships on NZ's overseas registers including whether they ought to provide beneficial ownership information, and asks for information on areas of concern with trust and company service providers and other company formation agents. (Here's an article detailing problems with overseas registered companies, and my take on problems with company agents is here).
MBIE is seeking submissions by Friday, August 3.
*This article was first published in our email for paying subscribers early on Monday morning. See here for more details and how to subscribe.