Recommendations for foreign trusts having stronger initial registration rules and need for annual returns with distribution details will be 'moved on quickly' by Govt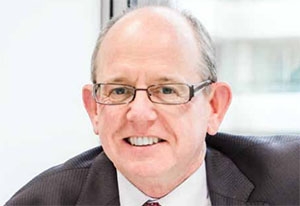 The Government is acting on all recommendations from the Shewan Inquiry into foreign trust disclosure rules, Finance Minister Bill English and Revenue Minister Michael Woodhouse announced today.  
The Inquiry, conducted by Former PwC chairman John Shewan, made a number of recommendations which propose improvements to registration and disclosure of information, anti-money laundering rules and increased information sharing between government agencies. The detail of the Government's response and action plan can be seen here.
"The changes to the foreign trust rules are a matter that the Government intends to move quickly on," English said today.
"...The Government has always been open to making improvements to New Zealand's already strong tax settings if that was warranted.
"The Shewan Inquiry's recommendations are sensible and well-reasoned and by acting on all of them, we will ensure that our foreign trust disclosure rules are strengthened and New Zealand's reputation is protected."
The Government intended to introduce legislation to require a register that is searchable by Internal Affairs and the Police, and annual disclosure requirements in the coming months, English said.
Woodhouse said, however, that while the Government agreed with all of the recommendations from the Shewan inquiry, the way in which "a small number" are implemented will be "tweaked".
"We have already committed to a course of action for strengthening New Zealand's anti-money laundering rules, which will bring in more comprehensive requirements for lawyers, accountants, real estate agents and others," Mr Woodhouse says.
"For example, lawyers and accountants will be included in AML/CFT requirements as soon as practicable, However due to issues around legal privilege and regime supervision this will form part of the more substantial AML/CFT reform programme already underway, which is being expedited."
The Shewan inquiry came in the wake of the Panama Papers, which showed how New Zealand's tax-free trusts were being used to disguise assets and transactions from foreign tax and other authorities.
The Inquiry concluded that the existing foreign trust disclosure rules were inadequate. The rules ware not fit for purpose in the context of preserving New Zealand's reputation as a country that cooperates with other jurisdictions to counter money laundering and aggressive tax practices, Shewan said in his report.
Labour's Finance spokesperson Grant Robertson said the Government could have avoided "the international stain on our reputation from the Panama Papers", if it had let IRD's planned review of foreign trusts go ahead three years ago, instead of now belatedly acting because of the Shewan recommendations.
"While the Government's decision to accept the Shewan recommendations is positive it is a u-turn from John Key's insistence that New Zealand's foreign trust system was world class and had full disclosure.
"The harm caused to our international reputation could have been avoided if then Revenue Minister Todd McClay hadn't canned IRD's planned review of foreign trusts 'to protect our international reputation', after an intervention from John Key's personal lawyer.
"John Key has been forced into a backdown. At the time of the Panama Papers stories he said, 'I think New Zealand can stand quite proudly on the regime that it runs here in terms of disclosure'. Instead John Shewan said, 'The Inquiry concludes that the existing foreign trust disclosure rules are inadequate'."
Robertson said there was "no legitimate reason" to delay the money laundering recommendations.
"Current changes should be merged with the recommendations into a tax bill for 2016. The Government should get on with it."