Struggling to manage the pandemic, China is caught in a tough spot, reports Mark Tanner. Although there is substantial infrastructure stimulus, there will also be further consumer-specific policies to keep spending ticking along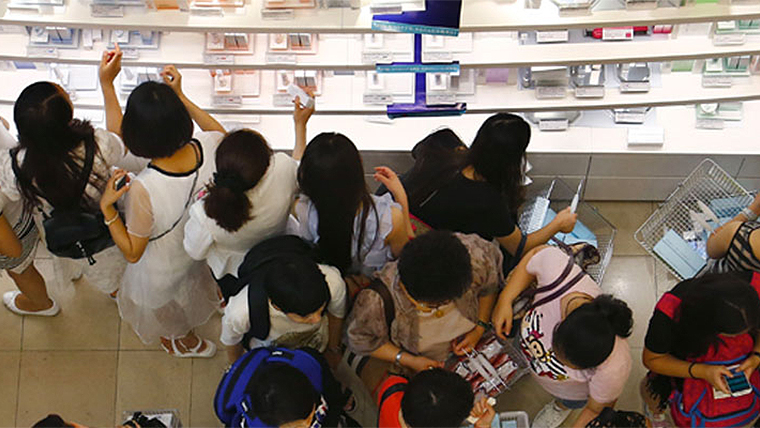 By Mark Tanner*
Nothing beats a good lockdown to dull the spirits of Chinese consumers. As Shanghai's severe lockdown has passed 50 days for some residents, and has recently been re-tightened, a large number continue to struggle to order the staples, let alone purchase discretionary goods and services. Although consumer spending has been hardest hit in Shanghai, consumers in other cities, such as Beijing, have pulled back on shopping due to containment measures and the uncertainties ahead. Starbucks has said that 72% of the 225 Chinese cities that it operates experienced Omicron outbreaks last quarter.
With the resurfacing of the Cultural Revolution-era catchphrase "persistence is victory," it is clear that Beijing won't be straying from its "dynamic zero-Covid" policy any time soon. A recent Fudan University study forecast that 1.6 million people would die if China abandoned its strategy, with the 38.5% of over-60s without a third vaccination particularly vulnerable. Although many Chinese consumers still believe the policy is the best approach, they know that there may be more lockdowns and many more mandatory Covid tests.
Although consumers in China are rushing to buy long life food supplies, dietary supplements, bigger freezers and kitchen appliances, there are many signals that consumer confidence and spending has slipped as the pandemic again impacts their lives. Confidence has also been hit as many Shanghai manufacturers and nationally-significant logistics services have been impacted, affecting both products and crucial supply chain components.  These have come off the back of a slowing economy from measures to curb the all-crucial real estate sector, and crackdowns on tech, education and other areas. Together, this has led external forecasters to downgrade China's GDP growth projections to around 4%.
But don't write-off the China market just yet. There isn't a government with more levers it can pull to drive economic growth. We've seen it pull rabbits out of the hat during the GFC and the early days of Covid, when China was one of the few economies that didn't contract. This is likely to be the its toughest battle yet, but Beijing will do everything it to maintain growth to ensure the all-important stability and CCP credibility remain.
Expect to see a spend up on infrastructure as we saw during the GFC. Planned investment this year amounts to at least ¥14.8 trillion ($2.3 trillion), with more than half of the projects directly supporting the manufacturing and service industries. Investment already increased 8.5% in the first quarter of this year from 2021 and should grow further still. More tax and fee cuts for businesses are also on the cards.
Beyond investment and business, significant focus will be on mobilising the billion-plus army of consumers. For some context, consumption contributed 69% of China's GDP growth last quarter. Chinese consumers are intrinsically among the most optimistic about the future globally. Although many of the infrastructure and business policies will indirectly support consumption, there will be further consumer-specific policies to keep spending ticking along.
We have already seen the first of the vouchers over the May holiday, but there are likely to be more structural changes. These could include stimulus payments and living allowances for unemployed migrant workers. The central bank has pledged to support housing demand and step up support for housing leases. Beijing is also said to be ending the regulatory storm over Big Tech - one of the big drivers of consumption - to give the sector bigger role in boosting the economy. Beijing has also effectively guaranteed spending on science and technology, modern agriculture, health, education and other key areas related to people's livelihoods and regional development, indicating that these areas will be a target for consumption growth.
Although cities like Shanghai and Beijing account for a fraction of China's total population, this quarter is likely to be slow across China for many brands. Nevertheless, many consumers outside of locked-down cities will continue to make discretionary purchases. China is a long game, and local consumers don't take lightly to 'fair weather' brands, so brands would be wise to continue to connect with them as luxury brands have done. This will position them well to take advantage of the bump in demand when things return to normal, helped by Beijing's initiatives.
---
Mark Tanner is the CEO of China Skinny, a marketing consultancy in Shanghai. This article was first published here, and is re-posted with permission.