The Co-operative Bank expands through launch of small business banking services in move that could see its credit rating upgraded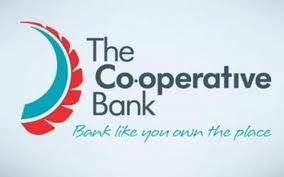 The Co-operative Bank, formerly PSIS which obtained banking registration from the Reserve Bank last October, has launched small business banking services in a move that if executed successfully could see its credit rating upgraded.
The bank said it's offering business banking products ranging from transaction accounts to loans, investments and insurance. Acting CEO Gareth Fleming said all business customers will have access to personal service from a dedicated local team.

"We saw a gap in the market for an offering targeted at the small business market, and these are the customers we'll focus on. Since we're a co-operative, one of our main goals is the financial wellbeing of our members. This will show in the quality of our service and the benefits we're offering to small businesses," said Fleming.
He said a "unique benefit" was an online co-operative directory, where small businesses can advertise and make "special" offers to the bank's 125,000 personal and business banking members.

"This feature of our Small Business Banking offer is a real demonstration of the power of the co-operative model, providing real benefits for both business and personal members. No business is too small, we're encouraging a whole community of local businesses and owner-operators to come and bank with us. Not only will they get great service, they'll have the opportunity to network with each other," Fleming added.
The launch of the Co-operative Bank's small business services comes after its former CEO Girol Karacaoglu told interest.co.nz last year the then PSIS was piloting a lending project to small businesses through four or five of its 32 branches. If the pilot was successful, the project would be rolled out to all branches. Karacaoglu said between 20,000 and 30,000 of PSIS' about then 130,000 members had an association with small businesses such as hairdressers, taxi drivers, plumbers and electricians. But any move into business lending would be a cautious one with loans secured against member-customers' property.
Karacaoglu said PSIS wanted to diversify its income base without moving too far away from personal banking. This would also include looking to grow personal lending - outside of home loans - and personal insurance. Karacaoglu left in March to take up a role as deputy secretary at the Treasury. Fleming is an ex-senior executive at ANZ and was previously general manager for marketing and products at the Co-operative Bank.
Meanwhile Peter Sikora, Standard & Poor's analytical manager for financial institutions in the Pacific, told interest.co.nz in March that should the Co-operative Bank successfully execute its strategy to "solidify" its business and franchise and grow market presence, its credit rating could be upgraded to BBB from its current BBB- with a positive outlook.