Rodney Dickens says there is a silent revolution occurring in grassroots New Zealand that will drive our future growth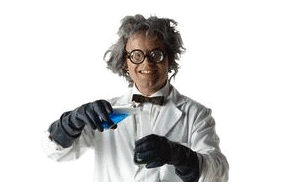 By Rodney Dickens
Negative shocks have been the order of the day for too long, be it the flare-ups of the international financial crisis or the devastating Canterbury earthquakes.
Jesting, we are probably overdue for rabid were-bunnies falling from the sky.
So it is time to focus on the silent revolution occurring in grassroots New Zealand that provides a basis for being confident in New Zealand's longer term prospects.
New Zealand has a small domestic market and it is a long way from consumers in Asia, the US and Europe, both of which create challenges for local firms looking to grow.
But burgeoning technology, including more than just information technology (IT) has created opportunities for innovative Kiwis.
New Zealand's longer-term economic growth prospects don't rely on the sorts of things economic forecasters focus on (i.e. consumer spending, residential building and export prices). And in general it doesn't rely on the current large companies. It will depend largely on the 'new economy' companies that will drive employment and even export growth in the future.
This Raving reviews the fascinating range of 'new economy' companies that have popped up all over the country in the last few years. Some have come out of university-related and other incubators, but many reflect the innovative ideas, perseverance and hard work of Kiwi inventors and innovators. And quite a few build in New Zealand's comparative advantage in agricultural production.
Putting the impact of technology in an historical perspective
Growth in information technology (IT) isn't all there is to the story when it comes to the definition of 'new economy' companies I use. But it is useful to show the impact it has had on job opportunities over the last 36 years. This gives one perspective on the impact it will have over the next 36 years. However, if IT is advancing at an ever faster pace, which the limited reading I have done on the topic suggests is the case, the impact over the next 36 years will transform the economy and the composition of employment much more dramatically than has been the case over the last 36 years.
36 years is used because 36 years ago I was in my first year at Waikato University and I was one of the 30 students in the inaugural first year computer science course. I understand that for some time this course has had the largest number of students of any first year course at Waikato University and I imagine it is the same at most tertiary education institutes.
Back then there were only a handful of 'mainframe' computers in the major centres. When I started work at the Reserve Bank in 1980 we used the mainframe computer at Victoria University because even the Reserve Bank didn't have a computer for research purposes. Back then there were few jobs that would have been labelled IT.
Today on www.seek.co.nz 2,857 of the 16,270 job listings are in Information & Communication Technology (ICT). This is 18% of all job ads. On www.trademe.co.nz today 1,373 of the 11,510 job ads or 12% are in the IT category. Maybe in another 36 years 30-50% of New Zealand jobs will be in the ICT category. Even over the next 20 years the industrial composition of the economy is likely to change significantly and the 'new economy' companies are likely to play the largest part in this silent revolution.
New Zealand's entrepreneurial spirit is alive and well
I am not able to put New Zealand's fascinating array of 'new economy' companies in perspective in terms of either how NZ stacks up compared to other countries or even how large a share of current employment growth they account for. To do so is well beyond the scope of a free Raving. But I think my review of 'new economy' companies below will be eye-opening for many and especially for those who at times are inclined to be pessimistic about New Zealand's prospects.
The vast majority of the examples below are sourced from the Morning Brief reports produced by ASB Securities. Use this link to sign up for these useful summaries of business and economic news, while to get direct access to recent editions visit here ».
What is great about most of the 'new economy' companies is that the vast majority are export-orientated.
To help digest the information below I have broken the examples into four categories:
ICT industries, including robotics
Agricultural industries
General industries
The weird and wonderful, including bio-tech and medicine
There is some blurring or overlap between the categories. Some of my favourites are in the weird and wonderful category. For each company there is a paragraph of information and a link to the original source of the article. The diversity of the things being done by these 'new economy' companies is enthralling and worth celebrating. Not all of these companies will necessarily grow and prosper and I don't pretend to know much about most of them (i.e. I am certainly not recommending anyone invest in any of these companies).
But it only requires that some of them grow and prosper for it to have a meaningful impact on national job creation and prosperity.
They are representative of what the future holds and they are probably like rabbits - that is, for every example below there are hopefully 10 or 30 more companies burrowing away industriously.
► ICT industries
"AUT University has signed a 10-year deal to track flights for SpaceX - starting with tonight's historic first private flight to the International Space Station (ISS)"
"Silverstripe got some buzz when its website software was used for the 2008 Democratic National Convention that kickstarted Barak Obama's US presidential campaign. Now another left(ish) politician has used the Wellington company's CMS (content management system) in a successful election bid.
SilverStripe can be thanked (or blamed, depending on your politics) for helping François Hollande win the French presidency."
"For Christchurch start-up Invert Robotics climbing the walls is a measure of its success. The innovative tech company makes climbing robots for inspecting industrial facilities, like milk tanks at dairy processing plants, and is one of four Christchurch start-ups named as finalists in the 2012 New Zealand Hi-Tech Awards."
"Endace, which commercialised cyber-security research done by Waikato University, has beaten the earnings guidance in March when British government austerity measures squeezed the Auckland company's revenue stream. The company provides high-performance traffic analysis, latency measurement, network security and application acceleration solutions that capture, inspect and report on every single data packet, according to its website."
"Wellington games developer Dave Frampton, who runs the one-man Majic Jungle software, already had a hit on his hands with iTunes App Store sales of his hit game Chopper (and its sequel, Chopper 2) – hitting number one in multiple countries' app sales charts. The one-time TV weather graphics man made enough to quit his day job, and pay off his mortgage."
"Rodney Macfarlane got in touch yesterday with what looks like some pretty good news for his software development company, Mea Mobile - maker of iSupr8, described by The Next Web as "like Instagram for iPhone video." On Friday afternoon, a 48-hour free app promotion had seen it secure, in the photography section of US iTunes AppStore charts: 4 out of the top 15 iPad apps; 4 out of the top 35 iPhone apps. The company's previous efforts include a version of iSupr8 customised for a RipCurl promotion that was downloaded 400,000 times in three weeks, peaking at 30 downloads per minute. Macfarlane wouldn't give an specific numbers, but said the company was "very profitable"."
"The makers of children's animation The WotWots have forged a deal with a top Chinese animation school, with a view to further access to the Chinese television market. Wellington's Pukeko Pictures has agreed to form an international animation technology research centre with the animation school of the Beijing Film Academy and Chinese media partner Grand Entertainment."
"New software is expected to help foresters in New Zealand, and around the world, to more efficiently harvest logs from increasingly steep plantations. Rayonier New Zealand's Philip Elworthy explained the new Cable Harvesting Planning Solution (CHPS) to delegates at a forestry geographic information systems conference organised by Scion in Rotorua. He said some steep terrain harvesting was already taking place in New Zealand, but the bulk of this planting occurred in the early 1990s and would be ready for harvest in the next five to 10 years, creating 'huge challenges'' for harvest planners."
"Digital Insight chief executive Ash Peters with the Inglewood company's latest technology, a remotely operated ultrasonic thickness tool, which is on its way to Egypt. An Inglewood back shed business is taking the world by storm with its digital technology. Digital Insight last night packaged and transported hundreds of thousands of dollars worth of remotely operated ultrasonic testing equipment to Egypt to assist in the scheduled shutdown of an oil company. It's the first time the technology has been used to test the thickness of steel in a vessel instead of people climbing in the vessel and doing it manually."
"Next Window - the New Zealand-based touch screen technology maker that announced its sale to a Canadian firm last week - plans to dramatically increase its research and development capacity in Auckland within the next year. Next Window chief executive Al Monro said the company had signed a lease on an extra floor of office space to accommodate the new R & D staff. "Our plan is to grow to about 50 per cent more people in the next year," he said."
"A New Zealand technology company with global ambitions has made inroads into overseas markets despite tough economic conditions. Fleet tracking specialists Navman Wireless - one of three companies spun out from the original GPS specialist, Navman, created by Peter Maire - has expanded its business into six new countries this year."
"High dollar be damned, an innovative Kiwi company has scored a high-tech export coup, selling a $20 million car park management system to the UK's biggest parking operators. Last week Bernie Dickson, the managing director of Town and Country Parking, which manages car parks for UK retailers such as Sainsbury, Tesco and Asda, was in town to seal a deal with Auckland-based Meter-Eye." 
► Agricultural industries
"'Papples' have the texture of nashi pears but taste like European pears. A New Zealand-grown pear that looks like an apple, dubbed the "papple", is causing a stir in Britain. The new variety, developed by stateowned Plant and Food Research, went on sale at Marks and Spencers stores in Britain this week for a £1 (NZ$2.10) each."
"Business is a bowl of cherries for two Waikato companies – or potentially, many tonnes of cherries, with their launch of a new natural health treatment for stress and sleep difficulty with globally superior claims. The companies are a Waikato Innovation Park start-up joint venture called Fruision and established health and natural beauty products retailer Moanui Laboratories. The joint venture is "cautiously optimistic" of producing 15 tonnes a year of the deep red dry cherry powder."
"Hamilton global pioneering goat milk company Dairy Goat Co-operative is anticipating big export growth after a major breakthrough with the European Food Safety Authority. The $100 million annual revenue company, the world's leading manufacturer of goat milk powder, has secured a ruling from the authority's panel on dietetic products, nutrition and allergies, that protein from goat milk can be suitable as a protein source for infant formula."
"CropLogic, a spinoff from the New Zealand Institute for Plant and Food Research, offers potato farmers an online crop management system that helps farmers achieve the perfect mix of irrigation and nitrogen, predict crop yield and its harvest date. But who cares that much about potatoes? Potato state Idaho, for one. Restaurant franchises that offer, "Fries with that?", for another. Which makes the United States an important market for CropLogic. The company's online crop management system, the result of more than 30 years' crop modelling research by Plant and Food Research, is already being used by farmers in Australia and New Zealand."
"After two years of product development and battles against red tape, an Auckland company's maiden shipment of infant formula left the Port of Tauranga yesterday, destined for China. Biopure Health's 17,000-can consignment is heading to a market in which New Zealand-made baby formula, as a result of Chinese parents' fears of contaminated milk, commands a hefty premium over locally made products. One can of Biopure's Infapure formula will retail for around 300 RMB ($62). To compare, a tin of Karicare formula was selling on The Warehouse's website for $21.50 yesterday."
"An export business that its founders hope will earn New Zealand the title of the world's finest oolong green tea grower and one day rival kiwifruit and wine for export returns has been officially launched in Waikato. The 50-hectare Zealong tea plantation at Gordonton, near Hamilton, was opened yesterday by Research, Science and Technology Minister Wayne Mapp. Hamilton's Chen family, formerly of Taiwan, has invested nearly $20 million in the export venture. In Taiwan, 1.7 kilograms of oolong tea is consumed per person each year. Top-shelf oolong tea can fetch up to $11,000 per kg in Taiwan, Zealong director Vincent Chen said. Exports, which will be initially marketed in Asia for $1,500/kg, begin this month."
"A Wellington family has turned sweet inspiration and a surplus of honey into a buzzing business start-up. Bees Blessing makes additive and preservative-free honey-sweetened cordials, based on traditional recipes but with a special twist. Bees Blessing has begun to investigate exporting its cordials, including to the United States and Europe, but that is not an immediate priority, Donnelly says. The company has also been approached several times about selling into Asia, where ginger and honey are very popular and recognised as having medicinal properties."
► General industries
"Christchurch energy-efficient light-bulb maker Energy Mad has secured a deal to supply light bulbs to the world's largest drug store chain, Walgreens. Energy Mad will send an initial shipment of $1.7 million worth of bulbs – about 600,000 bulbs – to Walgreens in about three months' time. That will be followed by regular restocking orders."
"A Wellington jeweller has signed a deal to design an exclusive range of engagement rings for a chain of more than 200 bridal shops in China. Ian Douglas, who founded The Village Goldsmith 30 years ago, will travel to Beijing with the mayoral forum at the end of this month to present the first five of 15 wedding rings to Hiersun, which will sell the designs in its "I Do" branded stores throughout China. Hiersun will manufacture the rings, paying royalties for the designs."
"Wellington furniture company Formway has struck gold again at the biggest trade show in the United States, giving it a marketing edge in the multibillion-dollar US office furniture market. The Life chair was launched in 2002 and it became the seat of choice for former United States president Bill Clinton and Apple boss Steve Jobs. Between 100,000 and 150,000 Life chairs are sold each year in the US, made under licence by Formway's partner Knoll. Formway earns a royalty for each chair sold, but would not comment on details of the fees, which could potentially run into the low tens of millions a year."
"Airways New Zealand says an agreement with a Chinese aviation group will help boost air traffic control student training opportunities for its Christchurch and Palmerston North campuses. Each extra student would be worth thousands of dollars in revenue. Aviation training hubs in the two cities will become busier, and some Christchurch staff will be able to travel overseas on secondment as a result of business secured in both China and the Middle East, Airways New Zealand boss Ed Sims says."
"A New Zealand outdoor furniture company says it has beaten 19 international manufacturers to secure a $1 million-plus deal to supply a five-star resort being built in Cape Verde, an island nation off the west coast of Africa." In this case the furniture will be manufactured overseas, but the innovation and profits are local.
"Craft brewer Tuatara is to send its first shipment to China as it seeks to develop an export business. The Kapiti Coast-based brewer is sending a pallet – around 1700 bottles – to distributor Tradepoint, which operates in Xiamen province. As well as regular shipments to Australia, Tuatara, which brews its beer in Waikanae, has also shipped to the United States and is investigating other markets in Asia."
► Weird and wonderful industries
"Auckland boffins are in the money with an electrifying deal worth about $70 million for technology which allows electric cars to be charged without cables. A joint-venture firm established by Auckland University has been bought by US firm Qualcomm after inventing the "Inductive Power Technology" device. Cars simply drive over a pad, which transfers electricity to the vehicle. And the technology is advertised as completely safe - the video shows a cat walking under a car as electricity is transferred, with no ill effects."
"'Smart' inhalers made in downtown Auckland are helping asthma patients across the world breathe more easily. Nexus6 develops devices that record when medication is used and wirelessly transmit the information on to the internet or to a mobile phone. This allows patients and doctors to monitor the frequency of doses in real-time."
"A Rotorua businessman and his Waiheke Island brother-in-law are "living the cliche" after inventing a better rat trap and securing large global export orders. Nooski Trap Systems co-founder David Wells says the company shipped 17,000 of the New Zealand-made traps, which retail overseas for about US$24 (NZ$29), to Indonesia alone in the past year. They are sold in more than a dozen countries in all, with sales highest in the United States and Australia. Nooski also makes a smaller mouse trap that retails for about $10. A Nooski mouse trap was the first New Zealand-made product sold through Amazon's Chinese online store."
"Low-cost water purification is in sight for Kiwis who depend on roof or bore water for household, horticultural and agriculture use, thanks to groundbreaking contaminant removal technology developed by Waikato scientists. The new electrochemical perforated electric flow-through (PEFT) cell technology developed by Waikato University also has big export potential in countries with arsenic and other contaminants in their water supplies, said Nigel Slaughter, the general manager commercial at WaikatoLink, the university's commercialisation company."
"A local company has secured a multi-million dollar deal with one of India's biggest corporations that will see its flooring technology used to construct staff housing at massive steel plants. Auckland's Speedfloor has licensed Delhi-based, Mumbai-listed Jindal Steel & Power the exclusive rights to manufacture its flooring system in India. The system uses light, roll-formed steel joists. Concrete is poured between the joists on to plywood, which is removed after the concrete has set."
"PharmaZen is again looking at a $1.5million expansion of the Christchurch biotech's main Port Hills Rd base after the plan was put on hold because of quake-related issues. PharmaZen manufactures and markets specialised health products based on "immune protective" components from a variety of sources, including the bones of animals and marine life. More than 90 per cent of its product is exported."
"A Kapiti start-up company has joined forces with a global fuel technology company to reduce diesel consumption and emissions – by just adding water. The firms – Blended Fuel Solutions and United States based Alternative Petroleum Technologies – believe their emulsified fuel technology could soon be used by industrial fleet operators around the world. The presence of the water reduces the heat inside the engine cylinder and aids diesel fuel combustion, reducing pollutants such as nitrogen oxides and soot and improving the efficiency of the engine."
"A Wellington-inspired joint coffee venture is making inroads in China. Fidels Cafe co-owner Roger Young and his Chinese business partner Michael Hongfu set up their first cafe in Beijing five years ago. There are now five Cafe Flat White stores in the city, including two in diplomatic compounds that are home to 5000 people, and the first franchise cafe is under development. Wellington's Havana Coffee Works initially supplied all the coffee. It now provides Cuban beans to Rickshaw Roasters – the new coffee roastery owned by Young and Hongfu that supplies the Cafe Flat White stores and 12 cafes in Beijing and Shanghai."
"The Seriously Good Chocolate Company will shift to a new premises as it consolidates expansion plans to export out of Invercargill. Owner Jane Stanton is excited about the purpose-built development, which will include an interactive chocolate making area for customers. She has just returned from an importer trade show in Kunshan, near Shanghai. More than 30,000 people attended the trade show, where she met contacts from Asia, United States and Canada. She was the only chocolate trader and along with the Auckland Chamber of Commerce, the only New Zealand representative."
"A Petone-based maker of car seats is headed for the big time in Sweden, providing seats for a new racing car series. Racetech will supply seats for all the entrants in the Swedish TTA, a new professional touring car series starting in April. "They've heard about our product because of what it offers safety-wise and competitively priced and we were also able to deliver on time," said Racetech's managing director David Black."
"West Auckland-based Douglas Pharmaceuticals has gained approval to sell its acne medication in the United States, and says it is the first New Zealand-developed human medicine to be approved for use there. Director Jeff Douglas said Food and Drug Administration approval for the drug - called isotretinoin - was a huge breakthrough for the firm, which had spent 10 years trying to enter the US$400 million ($494 million) acne medication market. "It's our biggest export product and is the market leader in Spain, Austria, Germany and Mexico," Douglas said."
"You are not doing too badly as a New Zealand company if the Wall Street Journal, the BBC, Japanese television and National Geographic are all talking about your product. "Everyone likes a good umbrella story," says Greig Brebner, inventor of the Blunt umbrella. New Zealand company Madeblunt was incorporated on January 4, 2006, by Brebner and business director Scott Kington. Now with 11 distributors to 23 countries, 2011 looks set to be its most interesting year with the launch of the new Blunt Golf umbrella at the Las Vegas PGA fair this month."
"A homegrown towbar design and a deal with a German manufacturing giant are set to generate $50 million worth of export business for a small Kiwi company over the next five years. Auckland car enthusiasts Stuart Terrell and Hank de Kock are over the moon about their deal with Westfalia Automotive to produce a hybrid towbar that meets the standards of multiple countries. The pair fulfilled a dream to run their own company by purchasing a Tauranga family business selling towbars in October 2008."
---------------------------------------------------
* Rodney Dickens is the managing director of Strategic Risk Analysis. See more detail here.
---------------------------------------------------
To subscribe to our weekly business newsletter, enter your email address here.