Labour considering incentives for exporters, Parker says; Advances on Election 2011 policy to look at tax breaks, accelerated depreciation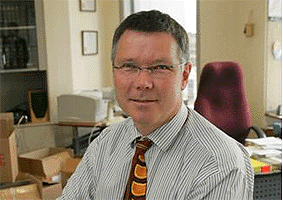 By Alex Tarrant
Labour is looking at policies to provide incentives for capital investment in export businesses as it shifts its policy platform further from where it was previously in government.
Election 2011 policies like a capital gains tax, reintroduction of research and development tax credits, and changes to monetary policy are being followed up this term with ideas about tax breaks and accelerated depreciation allowances for enterprises, investors, regions and sectors, Finance spokesman David Parker says.
Parker today advanced on comments made last week by Labour Party leader David Shearer calling for new thinking from government on how to better help regional businesses access capital for development.
"We should consider incentives which help our exporters. Some should be targeted at the enterprise and others at investors," Parker said in a speech to the Engineers, Employers Printing and Manufacturing Union on Thursday morning.
"Some of these will be economy wide, some not," he said.
The Government needed to grapple with the provision of capital to regional New Zealand.
"Beyond the dominant pastoral farming sector, I'm not sure that innovative businesses in our heartland have enough access to capital at an affordable price for development," Parker said.
"At the last election, we adopted an idea from the NZ Institute who recommended that some investment in innovative export companies ought to be tax deductible – to encourage investment in the technology that brings high value jobs and exports," he said.
"Should we also give consideration to accelerated depreciation, to encourage more capital investment in plant that improves productivity and creates jobs?
"Maybe our heartland could benefit from regional lending initiatives. How is this best achieved? Should we also consider special incentives for our most depressed areas?" he said.