Labour's Shearer wants new govt approach to regional development; Eyes aid for regional businesses to access capital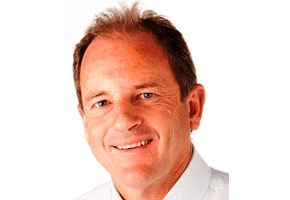 By Alex Tarrant
Labour Party leader David Shearer is calling for new thinking from government on how to better help regional businesses access capital for development.
In a speech given in Nelson today, Shearer said there needed to be more of a "partnership approach" from government, which needed to be creative about how it could better help regional projects get off the ground.
While not going into specific details, his comments suggest Labour is considering policy where, at the extreme end, the state could provide loans for specific regional projects which would have national benefits, or at least help facilitate investment by regional councils.
Labour also said in the run-up to the 2011 election that it would explore policies to incentivise certain capital investment such as entitling domestic venture or angel investors to a deduction of 20% of their investment against other income at the time of investment, and an additional 50% deduction be allowed if that capital was lost.
Read more on that Election 2011 policy here. Labour has not yet said whether it would keep the policy - an announcement would be made much closer to the 2014 election.
'We'll get more creative'
Using a marine farm off the coast of Opotiki as an example, Shearer said the Opotiki District Council was asking for NZ$20 million from central government to redevelop the harbour so the marine farm project could go ahead. The government spent about NZ$25 million a year on income support for the near-thousand people in the town on benefits, he said.
"It would mean more boats could use the entrance, with spin offs for the marine industry and tourism. If you moved people off benefits and into jobs you can see how the investment over time would pay itself back," Shearer said.
"This is what I mean by new thinking in developing our regions and getting stuck in to help," he said.
New Zealand as a whole would do better if its regions performed better.
"But we have to pull together and take more of a partnership approach, and take an open mind and be creative about how the government can help," Shearer said.
He said the previous Labour government had been creative with moves such as setting up New Zealand Trade and Enterprise, which had spin-offs for regional economies such as the Wine Research Centre in Marlborough.
"We need to return to the regions, and Labour is going to be creative in going further still," Shearer said.
"The Opotiki marine farm development highlights that there is an issue with the provision of capital to regional New Zealand. Beyond the corporate and farming sectors, we have to do better at helping innovative businesses in our regions get access to capital for development," he said.
"That, by the way, is another reason why the heartland will grow faster as a result of Labour's vision for growing our savings and reforming the tax system so that investment goes to the parts of the economy that can grow fastest, not the parts with the best tax breaks."