Chapter 12 of the Business finance basics section in the 'Achieving financial success' series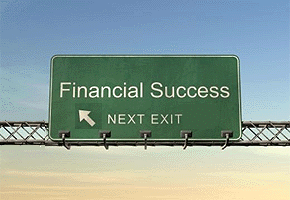 By Jackie Russell-Green*

Annual review
Once you have arranged a business loan or other finance through a bank for the first time, you may believe the process of providing information and being interviewed by the bank is over.
This is not so.
When they have provided finance, banks may also carry out an annual review.
This usually happens either when your annual accounts are available or on the anniversary of the borrowing.
Annual reviews should be taken seriously because banks always have the power to cancel a loan they have granted.
The review results in a submission to the bank's administration, with the manager recommending continuance or withdrawal of the loan.
Although a review of this kind may appear daunting, there is nothing to worry about if your business is performing well, and it may even result in an offer of further finance.
If the business has been successful, the bank may also be willing to reduce its costs, but most likely only if you ask.
HINT
Being well prepared for the annual review will show the bank you understand their requirements and indicate good management practices.
If your business has not been performing well, and you have not previously advised the bank, you should be candid about the position.
TIP
At annual review time the bank is likely to require up-to-date financials and all other relevant information that summarises the past 12 months of your business operations.
Continuing relationship
Banking is essentially a hands-on activity. A good bank manager keeps a watchful eye on the businesses under his or her control, both evaluating the risks involved and looking for new business opportunities.
There are advantages in this for a business that is well run.
As well as maintaining an overview that is designed to protect the bank, the bank manager is also a salesperson with sales targets.
A business that is clearly performing well can therefore expect to be able to obtain increased bank assistance to match any growth in requirements.
HINT
Keeping your bank well informed of your business activities and performance will ensure they are ready to respond to any request you may have.
For the relationship with the bank to develop well, there is one requirement that must be observed: you must be candid and keep the bank properly informed.
Avoid any temptation to tell the good side and leave the bad side unmentioned.
Any downward turn in events should be discussed with the bank manager as soon as it is known, not when the overdraft limit is exceeded or loan repayments are late. Remember, while the bank is providing facilities, they are effectively in partnership with your business.
One of the advantages of a well-developed banking relationship is that the experienced bank manager can assume some of the role of an unpaid financial adviser.
Bank managers have experience with many types of businesses and, since they are not closely involved, can give impartial advice.
Good relationships with your bankers will ensure they understand your business and are in the best possible position to provide advice and support when needed.
TIP
Bank managers are often working with other businesses in similar industries and can be a source of useful information for your business.
If difficulties arise
Bank loans usually have conditions of default, with the bank being able to demand payment if one or more conditions are breached. Also, overdrafts are at call, and the bank can ask for repayment on demand.
HINT
If your business is having problems, such as difficulty keeping up repayments, discuss them with the bank immediately so they can work with you to find a solution.
Before a bank decides to call in a loan, there will normally have been discussion and/or a letter expressing its concerns. If the bank decides not to allow continuing default or escalation in borrowings, it must provide written advice that banking facilities have been withdrawn, in which case it will ask that all monies be repaid immediately.
It is in your best interest to contact the bank immediately if your business is facing difficulties, as there may be several ways the bank can help you.
They may:
• agree to change your borrowing arrangements to make repayment easier
• discuss with you, and if you wish, your accountant or advisers, your plans for improving cash flow and profits
• recommend you discuss your problem with your accountant or put you in touch with independent advisers, who can possibly assist with your business problems.
TIP
Bank managers are more amenable to providing any required assistance, such as a renegotiation of repayments, if they are told about a deteriorating position rather than having to find out about it themselves.
------------------------------------------------------------------------------------------------------
The full Guide is available in the .pdf attachment, or here »
------------------------------------------------------------------------------------------------------
Jackie Russell-Green is the National Technical Manager of Staples Rodway who assisted in the development of this guide for CPA Australia, New Zealand Division . You can contact them directly here »
You can read the Introduction to this series here »  The related Glossary is an important resource. And readers are encouraged to read this page first »
Chapter 1 is about Understanding financial statements and you can read it here »
Chapter 2 is about Assessing your busines's financial health and you can read it here »
Chapter 3 is about the Importance of Budgeting and you can read it here »
Chapter 4 is about the Maintaining Profitability and you can read it here »
Chapter 5 is about the Improving Cashflow and you can read it here »
Chapter 6 is about the Managing Cashflow and you can read it here »
Chapter 7 is about the Debt, equity or internal funds? and you can read it here »
Chapter 8 is about the Transactional banking and you can read it here »
Chapter 9 is about the Importing and exporting finance and you can read it here »
Chapter 10 is about the Applying for a loan and you can read it here »
Chapter 11 is about the Refinancing your debt and you can read it here »
Chapter 13 is about Financial controls and will follow next week.