BNZ CEO Andrew Thorburn outlines his vision of a NZ economy led by successful SMEs and business people prepared to speak up to create change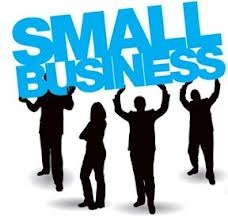 By Gareth Vaughan
In what was at times a brave, and certainly an interesting, speech from a bank boss, BNZ CEO and managing director Andrew Thorburn practically called for a capital gains tax and was critical of Prime Minister John Key.
They were just two of many aspects to Thorburn's frank and thought provoking speech to the Trans-Tasman Business Circle in Auckland last month. In it he called for the "perverse signals" current taxation settings send to New Zealanders on savings and investment choices to be tackled given this country's "massive long‐term bias" towards non‐productive investment in residential property.
Thorburn said the only person he knew who believed the retirement age was sustainable at 65 was Key, and suggested the biggest problem in solving housing affordability issues was a lack of leadership.
He also noted New Zealanders "cling to a belief" the value of their homes can only ever go up, when homeowners in other countries have seen this belief  "shattered." And he said it had long concerned him that overall bank lending was weighted towards residential mortgages and away from the productive sector. (See my story on Thorburn's speech here and the full speech itself here).
Basically the gist of the speech was that although New Zealand has a lot going for it, it isn't fulfilling its enormous potential. At the heart of the solution, according to Thorburn, is the business sector.
I decided to explore this further and arranged an interview with Thorburn. In what turned out to be an informal discussion with Thorburn, and BNZ's director of retail banking Andy Symons, Thorburn's message basically boiled down to this: Stop waiting for politicians to get something done and make it happen yourself.
"For a country our size, 4.5 million people, we should be able to get our act together," Thorburn says. "It does become a political issue because the government in New Zealand is so involved in key decisions  - tax, education system, health, and for the size of the economy it's quite dominant."
"(And) what we currently look to is these people called politicians. What I'm saying is there's another group here and it certainly is business leaders and key government figures such as the head of Treasury, Reserve Bank, Ministry of Business, Innovation and Employment, and it's university chancellors. They need to say 'hang on, for our businesses we need better supply of people, we need more planning and we need the tax system changed to encourage it'."
"They need to have more voice within the community."
Part of all this would involve key government officials becoming more directly connected to the business community in a respectful, sustainable and authentic way, rather than a contrived way.
'Leadership is action'
Thorburn says leadership begins with individuals starting to make the decisions they can to change things.
"Leadership is action. It's being driven about what you want your business to be, what you need it to be, what you want New Zealand to be, and starting to have more say in that."
"One conversation doesn't make a difference. Maybe 10, 100, maybe 1,000 don't move the dial. But a few thousand will. At some point you get that tipping point where there's enough people starting to say 'this is crazy,' or 'we need it to be different.' Then things will start to change," says Thorburn.
He reckons more business leaders ought to stand up and say; "We need this system to be able to create long-term jobs and wealth for the country and the government of the day is part of the response to that not  the leader of it."
New Zealand needs more big picture discussions and harder debates led by business people, he argues.
"Because I think they (business leaders) actually have a very, very important role to play because they can see it and feel it. Rather than just business leaders being focused on running their business and tactical decisions for today, because (then) everyone becomes so short-term (focused)," adds Thorburn.
The Titirangi Chamber of Commerce
"The way they'll do it is they'll do it at the Titirangi Chamber of Commerce. Someone will come in who is a successful business leader in that community and say 'this is what I think we need' and that might get picked up by the local paper and the local MP may be present. So when the local MP is sitting in their caucus meeting they'll say 'I'm hearing more and more about this stuff that they're not getting the skills, how do we check that? Where's the Secretary for Education, how do we get them talking about it?' So that's how the change starts."
Asked where he'd like to see New Zealand in 10 years time, Thorburn says businesses would be respected as a generator of wealth and jobs and of New Zealand's economic advantage. He wants to see an environment where small and medium businesses can quickly form, ones that don't make it don't get subsidised, and they're employing many more people.
"Wealth's being passed on to New Zealand, we've got a better health system, a better education system as a result, the tax take's good," says Thorburn.
"So it's building a sustainable economic machine driven by hundreds of thousands of small and medium sized enterprises. And that you have people wanting to go into business, people wanting to start businesses."
The almost non-negotiables
Secondly he suggests some policy settings and structural features of the system are not non-negotiable, but don't change much meaning they're not political tools and whether party A, B or C leads the government, they don't change much.
This ought to include: "This view that small businesses are the future, that the benefits for the country are going to come from that vehicle, and that they invest in the right sort of skills in the education system. That the tax system encourages it, that we're getting long-term savings, that the government keeps its fiscal position strong, that it doesn't become a burden and drag on it, doesn't push tax rates up because they're having to draw more from the system. Broadband - the infrastructure bits, roads, ports, those sort of things which you would say the government has a big role to get the long-term investment programme right."
Symons adds that in 10 years time he'd like to see people coming from overseas to look at "the New Zealand business eco-system" that's producing lots of successful small businesses. To this he adds the old chestnut of lifting the bar in terms of ambition so people aren't getting to the point where they sell their business for NZ$5 million and buy a batch, boat and BMW.
Do we need a population of 15 million?
Thorburn notes a New Zealand Institute of Economic Research (NZIER) report, commissioned by Export New Zealand, suggesting this country would be better off with a population of 15 million. NZIER argues the best way to overcome problems associated with smallness and isolation is to do away with smallness by boosting the population through immigration. (See the NZIER report here).
"It's not the point whether that's right," says Thorburn. "It's just that they're actually saying 'longer-term, we need to look differently and here are some of the drivers.' And then there should be leaders and government responding to that."
One of his building blocks is treating financial literacy as a life‐skill, along with reading writing, and maths. This would include getting people to understand compound interest, understanding the difference between a consumption item and an investment item, and understanding risk. This involves getting more financial literacy taught in schools. But again, we shouldn't rely on the government to drive this.
"If you're on your kids school board you could say 'let's get a financial literacy piece in Year Nine'," says Thorburn. "And if 50 schools did that, all of a sudden you're starting to get a movement of change."
Politicians will then react to that, he suggests.
*Below, the Thorburn-Symons white board diagram covering things to get right to churn out a smorgasbord of successful SMEs.

This article was first published in our email for paid subscribers. See here for more details and to subscribe.