TSB Bank officially 'goes live' with new service for customers to prove their identity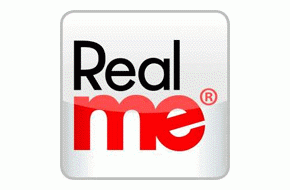 TSB Bank officially became the first bank to "go live" today with the RealMe service to enable new customers to prove their identity.
TSB, along with Kiwibank, signed up for the service earlier in the year. Other banks are also looking at it.
RealMe leverages the strengths of the two organisations behind it - the Department of Internal Affairs and New Zealand Post.
NZ Post has more than 170 years' experience in managing and co-ordinating huge amounts of information - and their primary role in RealMe will be through the PostShop network serving as the place in the community where people can have a biometric photograph taken which ties their actual identity to their RealMe username and password and bring documentation if required.
The Department of Internal Affairs will take that information, check it and verify that the person is who they say they are – a complex task, but one which is similar in many ways to the role the Department of Internal Affairs has played for so many years when processing passport applications.
Minister of Internal Affairs Chris Tremain congratulated TSB for being the first bank to adopt "this innovative new product".
"RealMe is a core component of the Government's drive to deliver online services.  It is good to see the private sector adopting the technology to help drive their business
"From today, people with a RealMe verified account can join TSB Bank using RealMe on their [my]bank iPhone app (with Android to follow shortly). There's no need to supply identity documents during the sign up process to prove who you are. You can do it all from the mobile app with the RealMe service."
"Law changes last year enabled private companies to use RealMe. The banking sector is leading the way in becoming early adopters.  Kiwibank has also confirmed they will use RealMe for their online banking services, and other banks such as Westpac have given very strong commitments.
"Banks can use RealMe to meet the requirements for electronic identity verification set out under the new  Anti-Money Laundering and Countering Financing of Terrorism legislation.
"RealMe enables proof of identity online to a high degree of confidence. It is the online equivalent of walking up to a counter and showing your driver licence or passport. It also enables people to login to multiple government services securely with a single username and password.
"RealMe is another example of better public services making life easier for New Zealanders. It will be a reality that Kiwis can apply for their first passport and enrol to vote, all while staying in their living room, and using the same username and password each time they prove their identity. I look forward to more businesses signing up to RealMe in the near future," Tremain said.
TSB and NZ Post put out the following statement:
TSB Bank's new customers will be the first in New Zealand to be able to open an account using the RealMe service on a smartphone.

The bank is the first private sector organisation in New Zealand to use the RealMe identity service developed by New Zealand Post and the Department of Internal Affairs to securely prove a person's identity remotely, as they would normally do in person with their passport or drivers licence.

"We're excited to be the first New Zealand bank to use the RealMe service," TSB Bank Managing Director Kevin Murphy says.

"RealMe will over time help transform the online and mobile services we offer our customers.

"Under the pilot we'll be running, new customers will be able to download our [my]bank App to their smartphone and use it to sign up for a bank account with a few taps on their smart-phone rather than having to supply us with copies of ID or come into a branch, making the process much easier for both parties.

"The service will be available on iPhones first and then on Android phones by the end of November."

Head of Agency Services at New Zealand Post Mandy Smith says New Zealand Post is delighted that TSB Bank is ready to go with this market leading digital service.

"The Bank has recognised that RealMe will make it much easier for customers to do business with them, and can open the door for new, more convenient customer services.

"It is also an important new service for the future with much tighter rules on the way as countries including New Zealand move to combat international counterfeiting and money laundering."

Ms Smith says RealMe is not just for the banking industry.

"There are already more than 43 online services using RealMe login across central and local government.

"We expect that next year more private and public sector organisations will start using RealMe for services ranging from insurance, KiwiSaver schemes and enrolling to vote services," Ms Smith says.

RealMe is a partnership between the Department of Internal Affairs and New Zealand Post.