Standard & Poor's withdraws its Co-operative Bank credit rating at the bank's request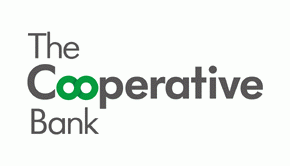 Standard & Poor's withdraws its Co-operative Bank credit rating at the bank's request; Co-operative Bank has new BBB- rating from Fitch
The Co-operative Bank has dumped credit rating agency Standard & Poor's having recently obtained a rating from rival Fitch Ratings.
In a brief statement S&P says its BBB- rating on Co-operative Bank, with a negative outlook, has been withdrawn at the bank's request.
Under Reserve Bank rules banks must have at least one credit rating. Earlier this month Fitch announced it had assigned a BBB- rating to Co-operative Bank with a stable outlook.
"At the time of the withdrawal, the (Co-operative Bank) long-term rating was on negative outlook, reflecting our view that economic risks facing all banks operating in New Zealand could worsen, which could weaken their respective stand-alone credit profiles," S&P said.
"We believe that the risks relating to the negative outlook could be offset in the next one-to-two years if the bank is able to successfully navigate the heightened risk associated with its renewed growth strategy, particularly in terms of increased lending volumes in Auckland, while sustaining the progressive improvement in its asset-quality experience."
In May S&P revised the outlook on Co-operative Bank's BBB- credit rating to negative from stable and said it might lower the rating by one or two notches within two years. A BBB- rating is S&P's lowest investment grade rating. The credit rating agency also changed the outlook on the ratings of TSB Bank, Heartland Bank and five credit unions to negative from stable, but said the negative outlook didn't reflect deterioration in its assessment of bank-specific credit factors.