ANZ NZ's Craig Sims acknowledges 3 mistakes made in the ANZ-National Bank merger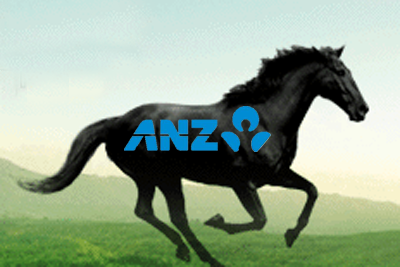 By Gareth Vaughan
The executive who oversaw the ANZ-National Bank IT merger has revealed three mistakes ANZ New Zealand believes it made in implementing the move.
In a highly anticipated announcement ANZ confirmed on September 26, 2012 it would phase out the National Bank brand over two years. ANZ was then moved onto National Bank's core 'Systematics' banking platform in late October 2012. The two moves effectively unified the two banks nine years after the ANZ Banking Group bought the National Bank from Britain's Lloyds TSB for A$4.915 billion plus a dividend of NZ$575 million paid from National Bank's retained earnings.
The mistakes are revealed in an article in the ANZ Banking Group's BlueNotes digital publication from ANZ NZ's chief operating officer Craig Sims entitled Lessons from a merger. Sims, who led the merger project, lists 10 things ANZ believes made the merger a success, and three mistakes it feels were made.
The mistakes include setting a timeline that was too tight.
"We set a tight timeline in order to engage the company in change but it quickly became clear it was too aggressive, mostly due to the time needed for full downstream integration testing of the IT system. It took courage to admit it was going to take longer than planned and reset a course where getting it right was more important than getting it done yesterday," Sims writes.
The planned IT merger was announced in December 2010, with a target of having the IT systems merged by the end of 2011 noted, but no mention of a brand merger made. In late 2011 ANZ was a high profile sponsor of the Rugby World Cup. Work on the project started "in earnest" in January 2011.
For a couple of years proceeding the September 2012 announcement, both ANZ Banking Group CEO Mike Smith and ANZ NZ CEO David Hisco had spoken of ANZ reviewing its ongoing use of the National Bank brand, but never publicly acknowledged a target date by when ANZ would stop using it. Although it seemed logical culling the National Bank brand would occur simultaneously with the IT merger, in 2010 ANZ renewed its rights to use the Lloyds black horse on a green and white background as the National Bank logo until the end of 2014.
An ANZ NZ spokesman notes despite the delay, the project was completed within 18 to 24 months, "the global benchmark for something of this scale."
Cost $382 mln, big drop in cost-to-income ratio
As reported by interest.co.nz last November, the merger, or simplification programme as ANZ sometimes calls it, cost $382 million. However, the bank's last annual results included a 750 basis points year-on-year reduction in ANZ NZ's cost-to-income ratio to 43.1%. By that point the bank had reduced its number of retail and business banking products to 75 from 160 in 2010.
The other two mistakes Sims cites, in what has ultimately proven to be a highly successful merger, are assuming ANZ customers would love National Bank's internet banking system because National Bank customers did, and sending individual letters to customers explaining how the changes would affect them before the changes had actually happened, highlighting  the need for "robust communications" after changes are made.
"When we moved ANZ customers across, many were unfamiliar with functionality that was second nature to legacy National Bank customers. Most calls to the Contact Centre post-system conversion were from ANZ customers wanting help with the new format. Their feedback identified a lot of ways we could make it easier and more intuitive for everyone - and we have," Sims says.

"Leading up to system conversion we sent individual letters to all customers explaining how the changes would affect them. It was only when the changes happened that we started receiving queries from customers in serious numbers. So it's clear not everybody reads mail from a bank and post-change communications need to be robust for when people are ready to engage," says Sims.
Craig Sims is ANZ New Zealand's Chief Operating Officer and is responsible for ANZ's Technology and Project portfolio. He led the New Zealand Simplification program which launched the new ANZ in October 2012. Craig has more than 27 years' experience in financial services with senior roles in Retail and Business Banking. - See more at: https://bluenotes.anz.com/posts/2014/03/lessons-from-a-merger/#sthash.rdha2PHQ.dpuf
Craig Sims is ANZ New Zealand's Chief Operating Officer and is responsible for ANZ's Technology and Project portfolio. He led the New Zealand Simplification program which launched the new ANZ in October 2012. Craig has more than 27 years' experience in financial services with senior roles in Retail and Business Banking. - See more at: https://bluenotes.anz.com/posts/2014/03/lessons-from-a-merger/#sthash.rdha2PHQ.dpuf