IAG's takeover of rival Lumley jumps final NZ hurdle with Reserve Bank approval granted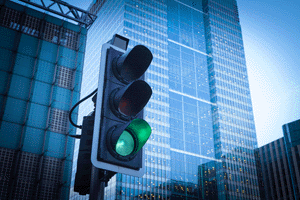 Insurance Australia Group's planned acquisition of Lumley has cleared its final New Zealand regulatory hurdle with the Reserve Bank granting its approval.
"The Reserve Bank of New Zealand has completed its assessment under section 28 of the Insurance (Prudential Supervision) Act 2010 of the proposed change of control of Lumley General Insurance (N.Z.) Limited to IAG (NZ) Holdings Limited," the Reserve Bank, which is the prudential regulator of insurers as well as banks, says.
"The Reserve Bank of New Zealand is satisfied that Lumley General Insurance (N.Z.) Limited would continue to meet the licensing criteria set out in section 19(1)(a) to section 19(1)(m) of the Insurance (Prudential Supervision) Act 2010, should the proposed transaction occur."
Both the Commerce Commission and Overseas Investment Office have already approved the deal.
IAG already owns NZI, AMI and State Insurance. In December Australia's IAG group announced a A$1.845 billion deal to buy the underwriting businesses of Australia's Wesfarmers, which includes Lumley in New Zealand.
The deal will increase IAG's share of the overall New Zealand insurance market to about 50.5% from 41.5%, lifts its share of the home and contents and vehicle insurance market to 66% from 60%, and gives it 40% of New Zealand's intermediated insurance market. Taking over Lumley will also give IAG control of insurance relationships with three of the big four banks in ASB, BNZ and Westpac. ANZ works with Vero and Tower.
"The Commission is satisfied that the proposed acquisition will not have, or would not be likely to have, the effect of substantially lessening competition, for personal and commercial insurance products," chairman Mark Berry said when the Commerce Commission announced its decision.
In Australia the IAG-Wesfarmers deal still requires the approval of the Australian Prudential Regulation Authority and the Federal Treasurer.
In a statement IAG said it expects the deal will be completed by June 30. IAG's New Zealand CEO Jacki Johnson said IAG's attention will now focus on how customers and partners of Lumley and NZI will be best served through the transition and period of integration.
"We are looking forward to welcoming Lumley to the IAG family when the acquisition is able to be completed, and planning for that milestone will now pick up pace," Johnson said.
"Lumley and its people are a compelling strategic and cultural fit that will enhance our ability to meet the needs of a diverse range of clients and partners through the intermediated insurance model," added Johnson.
"When the transaction is completed, customers and partners will see a smooth transition, with minimal disruption guided by our commitment to long-term support and value."