ICBC NZ lending to date just $17m, deposits raised $15m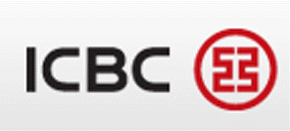 By Gareth Vaughan
Industrial and Commercial Bank of China New Zealand Ltd is of to an unspectacular start with just $17.35 million of lending done to date, and $15.33 million of deposits raised.
At $11.3 million as of March 31, the bulk of the lending is corporate exposures, figures from ICBC's latest general disclosure statement show. The balance, $6 million, is syndicated loans. And of the deposits, $15.3 million is wholesale money with just $25,000 retail money. The New Zealand ICBC unit has capital of $60.378 million.
Chaired by former Reserve Bank Governor Don Brash, ICBC became the first Chinese bank to gain New Zealand banking registration last November.
China Construction Bank, another of that country's big four banks, is currently seeking New Zealand banking registration from the Reserve Bank. Murray Horn, the former Secretary to the Treasury and a director of China Construction Bank, told interest.co.nz last month the bank would like to be able to open in New Zealand "sooner rather than later."
Aside from offering corporate banking services such as international settlement, trade finance, loan facilities and foreign exchange, ICBC NZ's website says the bank also offers personal banking services including home loans, demand accounts and term deposits.
For the March quarter ICBC NZ had total operating income of $632,000 and operating expenses of $915,000.
To date ICBC has spent about $2.78 million setting up operations in New Zealand.
Seeking staff
ICBC NZ's website includes details of nine jobs it's trying to fill including a personal mortgage loan manager for its retail branch, a corporate manager, a compliance officer, a payment and clearing manager for its retail branch, a dealer, an accountant, someone to oversee credit review and risk management, an HR administration remuneration specialist, and an IT support manager.