Far quicker than anticipated, China is becoming a major net international investor just as overall foreign investment into New Zealand has seen a sizable drop. Siah Hwee Ang investigates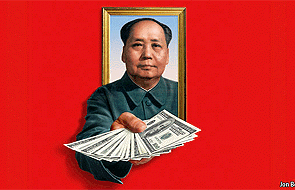 The latest United Nations report on global investment trends suggest that China is likely to become a net investor (more foreign direct investment flowing out of China than into China) in 2014.
I believe many of us have seen this coming, but probably did not guess it would happen this soon.
Chinese organizations have certainly been expanding abroad at an amazingly quick pace.
Back in 2007, China's investment outflows stood at US$22.5 billion, about a quarter of its inflow of US$83.5 billion.
By 2013, its inflow has grown by about 40% to US$123.9 billion. Chinese investment outflows, on the other hand, has grown to US$101 billion, 4.5 times that in 2007.
Based on the rate of growth, the latest World Investment Report by the United Nations Conference on Trade and Development (UNCTAD) suggests Chinese investment outflows will surpass inflows this year.
Chinese investment portfolio abroad is a relatively diversified one.
The first wave of such movements were largely focused on natural resources and commodities, which covers a lot of ground in places like Africa, South America and Australia.
We also start to see more investments in the U.S. as part of a way to diversify away the risk of holding too many U.S. bonds and securities.
Recent adventures include the purchase of shipping ports in Greece and Sri Lanka that facilitate trade. At the same time, we also see increases in deals in agriculture, food, automobile, entertainment and services, real estate, technology, and other sectors that relate to consumers.
Chinese organizations are also growing in size.
In "Forbes 2000" listing of the largest publicly listed companies in the world, organizations from China have increased their share from 0.8 percent in 2004 to 8.5 percent in 2013 in terms of revenue.
In the same period, construction companies have increased share from 0 percent to 31.2 percent, financial services from 0.6 percent to 12.7 percent, and primary products from 2.6 percent to 11.5 percent.
While China is picking up more high-end manufacturing and services with high added value investment inflows, Chinese organizations are making adjustments to its foreign strategy by not only engaging in exporting, but also foreign direct investments.
It is China's intention not to over-rely on exports alone.
Foreign direct investment provides an important platform for industrial upgrading and economic growth.
In 2013, the Chinese government has further facilitated this movement by relaxing its regulatory oversight for overseas investment of less than US$1 billion.
Lessons for New Zealand's strategy
From a New Zealand perspective, the China strategy is one that we should keep in mind. The New Zealand government has put forth an ambitious exporting strategy in the next five years that will further push our strategy towards one of an exporting nation.
While we have yet to reach a stage that we are over relying on exporting yet, there is a sense that the exporting of our merchandises alone will not service our growth intentions.
Of course we should always grow our export services to cover this gap.
More of an issue however, is that our foreign direct investment inflows and outflows have been dipping.
Foreign direct investment into New Zealand has dropped from US$4.1 billion in 2011 to US$2.20 billion in 2012 to US$987 million in 2013. That is a sizable drop.
New Zealand foreign direct investment outflows have also gone from US$2.5 billion in 2011 to US$691 million in 2013. Maybe The New Zealand Initiative's concerns of over-regulating investments is warranted. But clearly, we should not aim for more exporting and yet at the same time lose our attention on foreign direct investments, both inflows and outflows.
Of course there are always concerns when Chinese organizations go abroad, such as the forays of Huawei and ZTE into the U.S. being labelled as national security risks and the purchase of the world's largest pork producer Smithfield Foods by Shuanghui International as food supply and safety concerns.
Many of these concerns were found to be unwarranted.
Last month, one of the world's largest sugar refiners from China has also been paved the way from New Zealand regulators for the purchase of a Marlborough vineyard.
Making sense of foreign direct investments as merely a case of making money for the foreign parties will ensure that we are not always too uptight when a foreign company seeks foreign direct investment here in New Zealand. Foreign direct investment has more often than not been found to benefit a host country.
Having more ventures abroad is also needed to complete this picture.
Exporting is the most transactional mode of foreign strategy, which comes with the most limited learning about a foreign country and its consumers. So our knowledge of markets out there does not increase in line with more exporting sales - clearly not a good strategy over time.
Likewise, foreign markets and organisations do not have the luxury to know New Zealand better by our organisations being located there.
Being out there with New Zealand foreign direct investments abroad will certainly address many of these potentials.
---------------------------------------------
Professor Siah Hwee Ang holds the BNZ Chair in Business in Asia at Victoria University. He will be writing a regular column here focused on understanding the challenges and opportunities for New Zealand in our trade with China. You can contact him here