Westpac trialling host card emulation mobile contactless payments where customers' card detail is stored in the cloud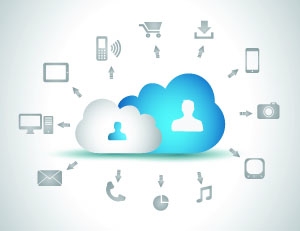 Westpac says it has a three month trial, involving 40 staff and customers, underway using host card emulation (HCE) mobile payments, which stores and transmits payment card information such as cardholders names and card numbers in the cloud.
The trial is using Carta Worldwide HCE technology that enables credit and debit card details to be securely stored in a remote and hosted cloud environment that's accessible from Android smartphones. The idea is that HCE technology removes the need for customers to carry and use a physical credit or debit card. Rather, they download a digital wallet app and register their card details, and then use Near Field Communication (NFC) enabled Android handsets to make payments at any contactless payments terminal.
Westpac's chief product officer Shane Howell hailed the trial as the first step towards a completely digital wallet in New Zealand, which is expected to be available to customers in the first quarter of 2015.
"We already use our smartphones to organise so many aspects of our lives, so using them to make payments is just a natural extension of this. This is the first of four key components we are looking to develop that will make up a digital wallet for Westpac customers," said Howell.

"The other components we are looking to incorporate are transport cards for buses and trains, loyalty programmes such as Hotpoints and potentially even forms of ID like a driver's license. What we're working towards is a true digital wallet experience that is safe and easy to use," Howell said.
He said the trial includes staff and customers from across the country.
"It (HCE technology) increases flexibility for us and it removes our dependence on mobile (phone) network operators and handset providers," said Howell. "The payment card details will be stored where your bank account details are stored today, - within the Westpac four walls. We don't need to provision it to the actual handset or the SIM card. It's a much more cost effective solution as well."
"Success for Westpac is when you don't need your physical wallet anymore," added Howell. "We're thinking very broad application (for HCE mobile payments), ubiquity's probably a term that comes to mind. (And) this is just as secure as a physical card, with a four digit pin before the transaction's enabled."
Howell also said Westpac planned to go live with PayTag in October, which enables mobile contactless payments via a sticker placed on customers' handsets.
Westpac won't be part of TSM project launch
Howell also said Westpac is going its own way rather than tying itself to the Trusted Service Manager (TSM) project.
"For now we're pursuing our own digital wallet strategy. Customers want their wallet from their main financial institution (rather than a white label product). That's resounding feedback we get over and over again with qualitative and quantitative research, it comes through quite strong," said Howell.
Technology is developing quickly and Westpac can ensure flexibility by using HCE, he added.
"Working within an industry wide group such as the TSM may not allow that flexibility," Howell said.
The TSM project involves the country's major banks, telcos and payments companies. It's touted as establishing the common infrastructure to allow payments via credit cards, loyalty cards and coupons through a consumer's NFC enabled smartphone, and is expected to go live this year after several delays.
TSM eyes fourth quarter launch
Founded and owned by the ANZ, ASB, BNZ and Westpac owned Paymark, Telecom, 2degrees and Vodafone, TSM is on target to launch in the fourth quarter of 2014, Rob Ellis, CEO of TSM NZ Ltd told interest.co.nz.
"We were aware of Westpac's decision before today not to have its services available in the TSM led wallet from day one. While we are disappointed they won't be launching their services with us initially, we'll continue to engage with them and hope that they'll become a TSM wallet partner in the future," Ellis said.
"We're rapidly now moving towards launch later this year (Q4), we're on track with that and are moving towards announcing the brand within the next couple of months and moving very quickly into live pilot," Ellis added. "In terms of communicating which partner's going to be in the wallet at launch, I'm not able to announce that until we do the brand launch," Ellis added.
He also said TSM's "actively assessing" the introduction of HCE, and looking to adopt it at the relevant time.
TSM's website says exciting technology that will enable New Zealanders to perform a range of everyday functions on their smartphones such as making payments, collecting loyalty points and using public transport, is under development.
"Some are calling this technology a mobile wallet - our product will be like a wallet, but also so much more," says TSM.
ASB also working with HCE; BNZ 'very aware' of it
Today's HCE announcement comes after Howell told interest.co.nz in April Westpac was "aggressively pursuing" HCE technology. Russell Jones, ASB's general manager for technology and innovation also told interest.co.nz in April ASB had "some work underway" with HCE. And on June 19 Jones said ASB aimed to detail its plans for HCE technology within six weeks.
Today an ASB spokeswoman said ASB was "still working and progressing well" on its plans for HCE technology, but there was nothing further to add at this stage. And a BNZ spokeswoman said BNZ was also "very aware" of HCE and "actively exploring the opportunities" it creates. Westpac maintains it's the first New Zealand bank to actively trial HCE mobile payments, and is one of only a few banks globally to be using the technology.
Westpac's also been the first New Zealand bank to embrace MasterCard's digital wallet, MasterPass, and says it's aiming to be be both the best digital bank in New Zealand and the world.
Meanwhile, a Westpac statement quoted Carta's chief technology officer Rui Mendes saying his firm's advanced, layered security means each individual mobile transaction is protected.
"HCE enables mobile secure transactions that are compatible with existing contactless terminals. With Carta's advancements in data security along with user app features like mobile PIN, our cloud based solution is just as secure as the existing plastic card," said Mendes.