The scandal raises major questions about the true quality of foreign brands, ethics, and the premiums consumers are willing to pay, says Professor Ang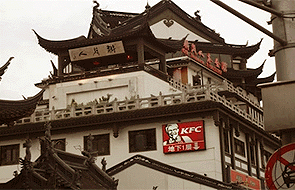 I recall saying just a couple of weeks ago, that foreign brands will continue to have opportunities in China as Chinese brands are still behind in their quest to compete on quality.
Little did I know that on the same day I published that, a setback beckoned.
On July 21st, Shanghai Husi Food Co Ltd was shut down by the Shanghai Food and Drug Administration, pending investigation into the malpractices of packaging out-of-date meat with fresh ones and relabelling the expiry date.
The aftermath
The reach of this scandal has spread further since. One hundered metric tons of products have been sealed by the authority.
At least ten fast food chains are dragged into this as they are or were using chicken, beef and pork produced and processed by Shanghai Husi. MacDonald's and Kentucky Fried Chicken are the most affected.
The extent of the scandal goes beyond China to also involve Japan as MacDonald's outlets in Japan also source from Shanghai Husi.
Early evidence suggests that the malpractices have been going on for a while. Some employees have even pinpointed to the use of out-of-date meat as being routine. Five employees have since been detained for further investigation.
The outbreak has caused public concern and outrage.
Questions started to arise about the ethics of foreign companies conducting business in China - Shanghai Husi is foreign owned. U.S.-based OSI Group, the parent company of Shanghai Husi, is a major supplier for McDonald's and Yum Brands who owns Kentucky Fried Chicken and Pizza Hut.
Other fast food chains such as Subway and Starbucks, in trying to avoid being implicated, also came forward to clarify their relationships with Shanghai Husi.
McDonald's, the most affected, has taken many products off its shelves. It also stated that it was not aware of Shanghai Husi's practices.
At the same time, senior executives of OSI Group have flown into China to try to handle the crisis.
It also denied knowledge about Shanghai Husi's practices but promised to take full responsibility as the parent company.
A new management team is being put in place in China and the subsidiary will be reorganised under the umbrella of OSI International, allowing it to be more integrated with the headquarters as opposed to being run as a separate stand-alone subsidiary.
Whose problem is it?
The latest scandal has many parallels to the milk contamination incident in 2008. One of the two main differences between these cases is that in this case, there have not been reported cases of illness or fatality. Afterall, adults and young kids have better immune systems than the infants who were victims of the milk contamination scandal. This is, at least, good news for all concerned.
The other difference is that in this case the culprit is foreign-owned. In the milk contamination case, the culprit was a joint venture mainly operated by the local Chinese partner.
While OSI Group can deny knowledge of local practices of its Chinese subsidiary, it rightfully has to take the full responsibility.
It is the foreign company's responsibility to ensure that local operations are managed and monitored, and quality standards are maintained.
Even McDonald's and other foreign companies who are using processed meat from the subsidiary of another foreign company has to know that quality checks are necessary despite the fact that the companies may have a long-standing relationship (in this case McDonald's and OSI have been in partnership for over twenty years).
While China has been trying to recover from the milk contamination scandal in 2008, most know that it will take a while for the food processing industry to up its game in food safety.
This latest incident suggests that that is still a long way off.
Obviously penalising a few as they are caught violating food safety regulations has not sent the message across as opportunistic behaviour still pays off.
Major reform surrounding food safety is clearly necessary.
Lessons for foreign companies
For foreign companies thinking of doing business in China, this scandal has provided a brilliant lesson on structure and operations.
Having localised stand-alone subsidiaries has benefits relating to the adaptation to market. But managing it from a distance may not be a good idea afterall, especially if you know you are going to be ultimately responsible.
For foreign companies operating in China, the latest scandal is a setback.
Consumers in China are continuing to trust foreign brands to a large extent. But an incident like this is going to raise questions about the true quality of foreign brands, and ultimately the premiums consumers are willing to pay.
Ethical concerns are also raised.
For a start, it may be wise to ask questions about the quality of products that you are taking from your supplier when these are produced in China, as opposed to merely relying on the name of the supplier.
Obviously the assumption associated with a good name can be thrown out of the window when businesses are conducted in China.
---------------------------------------------
Professor Siah Hwee Ang holds the BNZ Chair in Business in Asia at Victoria University. He writes a regular column here focused on understanding the challenges and opportunities for New Zealand in our trade with China. You can contact him here