Fair Play on Fees confirms action against BNZ and Westpac will target same range of exception fees as in ANZ and Kiwibank cases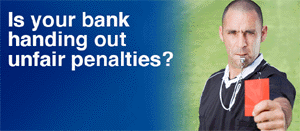 Fair Play on Fees is targeting BNZ and Westpac over the full suite of exception fees, not just the credit card late payment fees mentioned in a weekend press release, Andrew Hooker has confirmed.
This is an abridged version of this article. The full version was published in our email for paying subscribers. See here for more details and how to subscribe.