Westpac says its mobile wallet using HCE technology is on track for commercial launch in Q1 2015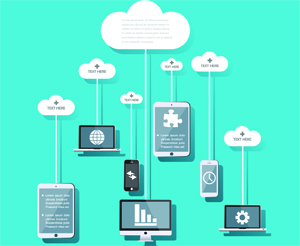 Westpac says its solo mobile wallet project, using host card emulation (HCE) technology, is on track to launch in the first quarter of 2015.
In July Westpac confirmed it was breaking from the pack and planning its own mobile wallet, and wouldn't be part of the collaborative trusted service manager (TSM) - now Semble - initiative. At the time the bank said it hoped to launch its mobile wallet in the first quarter of next year.
Asked by interest.co.nz yesterday whether Westpac was still targeting a first quarter 2015 commercial launch for its mobile wallet, a Westpac spokeswoman confirmed the bank was.
She said from day one Westpac customers would be able to make contactless credit and debit card payments at point of sale using their smartphone. A range of additional services would follow over time.
"We're planning on adding loyalty, rewards, and transit payments capability soon afterwards and we're in discussion with our hotpoints provider, Amia, and other loyalty and offer based providers to make this happen," the Westpac spokeswoman said.
HCE stores credit and debit card details in a remote and hosted cloud environment that's accessible from android smartphones. The idea is that HCE technology removes the need for customers to carry and use a physical credit or debit card. Rather, they download a digital wallet app and register their card details, and then use Near Field Communication (NFC) enabled android handsets to make payments at contactless payments terminals.
In terms of the cloud element to Westpac's mobile wallet and the Reserve Bank's outsourcing policy, or BS11, the Westpac spokeswoman said; "As with any Westpac product development, Westpac's final product solution will comply with relevant regulatory obligations."
On Wednesday Semble unveiled plans for a commercial launch in "early 2015" with ASB and BNZ on board.
This story was first published in our email for paying subscribers. See here for more details and how to subscribe.