Westpac acting CEO says credit cycle has peaked, doesn't want mortgage price war, and Westpac is 'there or thereabouts' as best digital bank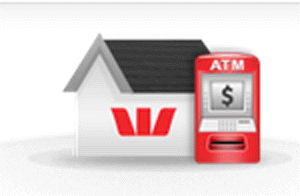 By Gareth Vaughan
Believing the credit cycle has peaked with banks' bad debts now on the rise, Westpac NZ's acting CEO David McLean says the bank must focus on winning new customers if its revenue is to grow.
And, whilst clearly in the running for the CEO's job on a permanent basis, McLean says he doesn't expect any appointment to be made imminently and doesn't know who else might be in the frame.
McLean has been acting CEO since May when Peter Clare stepped aside to have an operation for a heart condition. Clare subsequently resigned to recuperate in August. At that time Westpac group CEO Gail Kelly said an internal and external search was underway to find Clare's permanent replacement.
The key driver of Westpac's 13% rise in annual cash profit to a record $864 million, announced yesterday, was a $91 million, or 78%, fall in impairment charges on loans to just $26 million. However, the second-half showed an increase in impairments to $22 million from just $4 million in the first-half, and McLean told interest.co.nz impairments have bottomed out after a "very benign" period.
A worsening picture for credit impairments was also a feature of the ANZ and BNZ annual results last week. ANZ recorded $30 million of credit impairments in the second half-year versus a $39 million write-back in the first half-year. And BNZ's charge for bad and doubtful debts rose to $46 million in the second half from $41 million in the first half.
"We don't have a crystal ball but I would say this is about as good as it gets in the credit cycle. We don't see any improvement from here so we think things have probably bottomed in terms of the impairment cycle," said McLean.
"We don't, however, think there's going to be a sudden (economic) decline. We still think the economy's reasonably strong. And barring unforeseen events, until the Christchurch rebuild really starts to tapper off and/or the Reserve Bank has to hike interest rates really sharply if it ever did (have to), then we don't see the economy slowing fast. So we think there'll be a steady, modest increase in impairments going forward just as conditions get a little tougher," McLean said.
This means core earnings growth, or revenue less expenses, is Westpac's focus. Westpac's annual core earnings rose 3% to $1.222 billion, and 4% in the second-half to $622 million as net operating income climbed 3% and expense growth was held at 1%.
"Our focus has to be on growing our revenue line which means winning more customers. It means finding ways to service those customers better through things like our investment in digital. Enabling more self service meaning customers will choose us more often, meaning our customers will choose us for a wider range of products than they've had in the past so that we've got to focus on all those traditional ways of growing the business," said McLean.
Westpac's annual results presentation showed customer numbers flat year-on-year at 1.28 million. Active digital customers increased 2% in the second half-year versus the first-half to 661,000, and active mobile customer numbers rose 10% to 280,000.
This is a shortened version of this article. The full version was published in our email for paying subscribers. See here for more details and how to subscribe.