Professor Ang says the question of whether NZ is too reliant on the dairy industry has again been raised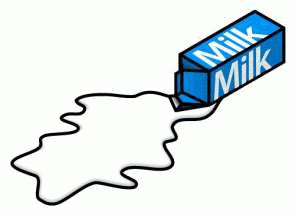 New Zealand dairy is drawing the attention of Chinese consumers again.
A threat was made, in November last year, to Fonterra and industry lobby group Federated Farmers that if 1080 (formally known as sodium fluoroacetate), an agricultural pesticide, is not outlawed for its use by March 2015, there will be contamination to various formula products.
The information relating to this threat, found to have low likelihood of being executed, was publicly released in the middle of last week.
What's happening?
At the time that this threat was made known to the public, Chinese authorities sanctioned a new regulation, literally on the same day, that all formula products into China need 1080-free certification.
In fact, Chinese authorities said that it would increase scrutiny of New Zealand milk powder imports going into China.
The NZ Infant Formula Exporters Association noted that a milk powder shipment between $1.5 million to $2 million has been stopped at Chinese borders, as this was not certified to be free of 1080.
Given that more shipments would still be at sea, there are bound to be more detained, until clearance otherwise.
Meantime, the distribution channels in China are also alerted to the situation and have currently cut back on their orders.
Analysing the situation
In comparison to the botulism scare back in 2013, this threat seems to be one of smaller magnitude.
Yet, as the event unfolds, it seems there are still lots of lessons to be learnt among the parties involved.
It's good to hear that after testing samples of products in the last few months, and a police investigation, the threat was deemed to be low. But, this is not the same as having zero risk.
Given this, it is unclear why this threat was not made known earlier so that events, such as shipments stuck at Chinese customs, could be avoided to some degree.
No doubt the major target for this threat has been Fonterra given its size and industry leadership. Fonterra deserved to know in advance, and to work more closely with the Ministry of Primary Industries.
But what I see on major Chinese newspapers is "New Zealand" in the headings for this news.
So the implications can be beyond the dairy industry per se. A national image issue should be treated as one where the burden is to be shared among New Zealand firms, not just individual organisations.
There are implications for other players in the industry and the New Zealand image.
Smaller exporters should be kept in the loop as much as bigger players.
The good news is that this time round, the news did not last long in the media. It's a good thing not to be on the news for the wrong reasons.
Or maybe Chinese media is accustomed to our typical crises and do not deem them newsworthy anymore? The fact that Chinese media is focusing on what is happening at the Two Sessions meetings of the Chinese People's Political Consultative Conference (CPPCC) (the country's top political advisory body) does divert their attention away from smaller matters.
Bottomline
Nonetheless, the situation does bring us back to two major questions: One, is New Zealand too reliant on its dairy industry? Two, is the dairy industry too reliant on Fonterra, and hence New Zealand is reliant on Fonterra?
These questions are not new, as they were raised with the last two major incidents—botulism scare in 2013 and Sanlu in 2008.
Nations thrive when their smaller companies branch out to become international.
As far as reputation is concerned, perceptions matter. New Zealand has a lot of advantages in agricultural products.
But we should not be taking this for granted. For one, I believe we do not spend enough time justifying to our international customers our value proposition. Incidents like this can challenge customers' thinking on whether the premium they pay for products for from New Zealand is justifiable.
Prevention is better than cure, and mastering crisis avoidance skills is probably more productive than mastering crisis management skills.
The only consolation from "1080 Blackmail" is that New Zealand exports would become cheaper and our tourism industry should continue to do well with falling New Zealand dollars, thanks to our dairy reliance!
---------------------------------------------
Professor Siah Hwee Ang holds the BNZ Chair in Business in Asia at Victoria University. He writes a regular column here focused on understanding the challenges and opportunities for New Zealand in our trade with China. You can contact him here.