BNZ teams up with NZ Financial Services Group to distribute mortgages, 1st broker partnership in 12 years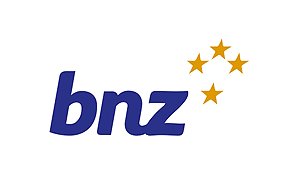 BNZ is to offer home loans through mortgage brokers for the first time in 12 years.
The bank says it'll be working with home loan and insurance distributor New Zealand Financial Services Group (NZFSG) from mid-year.
BNZ CEO Anthony Healy, who made growing marketshare in the ultra competitive home loan market one of his key targets when succeeding Andrew Thorburn in the job last year, says about a quarter of home buyers use mortgage advisers.
"The time is right for us to partner with NZFSG to make our market-leading home loan products available to more New Zealanders," says Healy.
"In an environment where home ownership is becoming increasingly complex we think that NZFSG brings expertise and customer focus to the table which aligns with our goal to help New Zealanders be good with money," Healy says.
"BNZ is pleased to partner with NZFSG as it shares BNZ's high standards of customer care, not only when the home loan is written, but over the entire life of the loan."
Brendon Smith, CEO of NZFSG, says his firm is New Zealand's largest network of mortgage advisers. It already works with a range of other mortgage lenders including ANZ, ASB, Westpac, SBS Bank, the Co-Operative Bank and Resimac.
BNZ products will be available through some NZFSG mortgage advisers in Auckland and Christchurch initially from mid-2015.
The move by BNZ back to brokers, for the first time since 2003, comes after its director of retail and marketing Craig Herbison told interest.co.nz last October BNZ was always evaluating its distribution options whether they be brokers or other third parties. And last November Healy told interest.co.nz he wouldn't rule out using brokers, saying "there's nothing that isn't worth considering."
At that time Healy also said: "If you look at the mix of our business we've got 25% to 26% marketshare in business lending, and we only have 15% in housing. So you can see that we've got a long way to go before we would end up at par with our business marketshare. So there's a lot of  room to move. So we'll be focusing on continuing to grow in the housing market."
When ditching brokers 12 years ago BNZ said only about 5% of its home loans were originated through mortgage brokers. At that time BNZ also had about a 15% share of the home loan market.