NZ oil and gas industry to weather oil price plunge in long-term; smaller companies taking a hit in short-term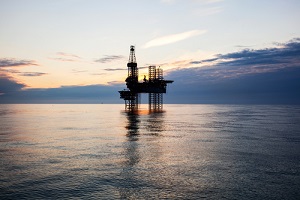 New Zealand's oil and gas industry is dubbed as being "in the right place, at the right time" to weather the oil glut that's seen the US oil price drop to a four-month low of US$44 a barrel.
The head of research at Woodward Partners corporate advisory firm, John Kidd, says the industry in New Zealand was coming out of a boom and entering a phase of new exploration, just before oil prices plunged at the beginning of the year.
A number of big projects have wrapped up and the major international players that have committed to exploring in New Zealand for the first time, will spend the next few years doing relatively inexpensive seismic surveying and geotechnical work.  
By the time they do their homework and decide whether or not to invest more and drill, it's likely the oil price will have picked back up.
"We're coming off a natural high anyway, and that's irrespective of the oil price. The oil price is going to emphasise the coming off that high and probably make it [the New Zealand industry] come back to a lower point than it would otherwise have been at," says Kidd.
"In New Zealand we tend to go through quite heavy peaks and troughs; it's quite episodic. We don't have a progressive or constant level of exploration and production spending."
Eyes fixed on long-term gains
Digging into the detail, Kidd explains spending was high between 2012 and 2014, as onshore drilling surged and three rigs were brought to New Zealand.
A total of 52 exploration and prospecting permits were in play in 2013 alone, while 32 wells were drilled and 15 million barrels of oil produced.
Over the last four years, the oil and gas industry has contributed around $1.5 billion in royalties and energy resources levies to the economy.
However large projects, such as Methanex's refurbishment at Motunui, have been completed and not replaced by projects of a similar size.
At the same time, global leaders including Statoil, Woodside Energy, Chevron and ONGC Videsh have received permits to explore in New Zealand for the first time.
Kidd says these major players are "elephants" – they're willing to invest time in their search for big finds.
He says they're also willing to explore new areas like the Great South, Northland-Reinga and Pegasus Basins, where there's less infrastructure than the Taranaki Basin, as they're focused on the big long-term gains.  
Smaller players struggling in short-term
While there's a silver lining for New Zealand's oil industry in the long-run, low prices are hitting hard in the short term.
Kidd says it's harder for smaller companies to work through cyclic downturns.
Companies with strong balance sheets on the other hand will keep investing long-term, and production at established fields like Maui, Pohokura and Kapuni will continue even if margins are down.
"The 'have nots' are the companies that don't have balance sheet, don't have reserves, and are more reliant on cash flows from operations to fund their work programmes. When oil prices retreat, then cash flow from operations certainly do as well," Kidd says.
Failing to keep cash flows up, Kidd says these companies rely on the market to raise money. However, doing so is extremely difficult in the current market, so the smaller players are struggling.
Furthermore, Kidd points out that as both small and large companies tighten their belts, it becomes harder to justify new projects.
He says New Zealand projects will be among those competing for funding internationally.
"At these sorts of prices levels, the marginal developments do tend to fall away, which is what we're seeing with capital leaving the sector as companies re-access their near-term priorities and allocate their capital towards projects which are more profitable."
Signs of weakness showing  
A total of 12 exploration permits have been surrendered to New Zealand Petroleum and Minerals since January.
While nine were surrendered in 2014, 12 in 2013 and 13 in 2012, it's worth noting we're only two thirds the ways through the year.
Kea Petroleum and New Zealand Energy Corporation are among the companies Kidd says are struggling and have surrendered their permits.
MBIE's acting national manager for petroleum, David Jeaffreson, notes permits can be surrendered for a number of other reasons, including "whether or not the technical results of exploration justify further work; whether opportunities are considered commercially viable by that company; changes in a company's portfolio strategy; and changes in their financial position, which could include the consolidation of their portfolio in a lower oil-price environment".
Statistics New Zealand figures also show Taranaki's unemployment rate for the June quarter was up 2.1 percentage points from the June 2014 quarter. At 7.3%, it's well above the national average of 5.9%.
The region of "white and black gold" now has one of the worst unemployment rates in the country, behind Gisborne and Northland.
While a number of engineers and service sector workers in Taranaki have lost the jobs as major projects have ended, the oil price slump isn't helping.
Recovery "progressive"
Kidd says he isn't surprised oil prices have sunk back to the lows they were at earlier in the year.
He says there's still a supply overhang in the market, and demand is coming off in China, and is a little softer than expected in the US.
"Oil prices at these levels are not sustainable long-term. I don't think they'll become the long-term norm," he says.
Kidd expects prices to lift over the next couple of years, with the recovery being progressive rather than sharp.