ASB profit hits $859 mln as income and lending grow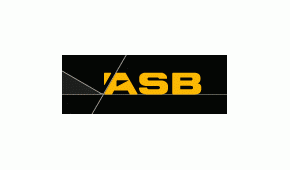 By Gareth Vaughan
ASB has posted a 7% rise in annual profit, recording its fifth consecutive record high, as income and lending growth offset a rise in impairment losses and expenses.
ASB's net profit after tax for the year to June 30 rose $53 million to $859 million from $806 million the previous year.
The bank's net interest earnings rose 9% to $1.7 billion and total operating income increased 6% to $2.09 billion.
Impairment losses on loans jumped 59%, albeit off a low base, to $89 million. CEO Barbara Chapman attributed this to increases across all lending portfolios. Total operating expenses were up 5% to $805 million, which was attributed to "inflationary-related" salary increases and continued investment in frontline capability.
"This was an across the board performance with all areas of the business contributing to the result," Chapman said.
Dividends almost treble
ASB's annual ordinary dividends almost trebled to $1.14 billion from $400 million in the June 2014 year and were just $130 million shy of the level paid in the previous four years combined. The annual dividends were equivalent to 135% of ASB's $846 million cash profit.
The big dividend increase comes at a time when ASB's parent Commonwealth Bank of Australia (CBA) has been under pressure to increase its regulatory capital. However, Chapman told interest.co.nz the dividend payout level was based on ASB's capital needs, or lack of them, rather than CBA's.
"We repatriate dividends to the shareholder depending on the capital needs of this business. Over the past six years on average we've retained 55% of our earnings and repatriated to the shareholder 45%. In two of those years we haven't repatriated anything. So it does go up and down," said Chapman.
During the year to June 30 ASB's retained earnings dropped by $304 million to $2.006 billion.
Business & rural lending up 14%, home loans up 5%
CBA said ASB's home loan book grew 5% over the June year to $43.7 billion, and business and rural lending surged 14% to $20 billion.
Year-on-year ASB's net interest margin rose 6 basis points to 2.44%, which the bank attributed to favourable funding conditions (this includes lower deposit rates for savers). And the bank's expense to income ratio fell 30 basis points to 38.6%, due to productivity improvements and cost cutting.
Total loans increased $4.7 billion, or 8%, over the year to $65.4 billion. Total deposits grew faster, by $5.8 billion, or 13%, to $50.1 billion.
ASB's return on ordinary shareholder's equity rose 140 basis points to 18.8%, and its return on total average assets was unchanged at 1.2%.
The bank's common equity tier one capital, as a percentage of total risk-weighted assets dropped 180 basis points to 8.8% in the year to June. The minimum required is 7%. 
Second-half slows with increase in rural loan provisions
Despite the strong annual results, things slowed down in the second-half for ASB. Cash net profit slipped 3% from the second-half of the bank's 2014 financial year to $417 million. (Annual cash profit was up 9% to $846 million). The drop was attributed to rising impairments and operating expenses.
And the second-half figures show home loan growth of 4% - in line with system. However,  business and rural lending growth still grew above system at 7%, and customer deposits increased 9%.
The second-half also delivered a lower net interest margin, a 50 basis points increase in expense to income ratio to 39.2%, and a $15 million rise in loan impairments due to an increase in rural lending provisioning. Impairment expense annualised as a percentage of average gross loans rose 5 basis points annually to 0.14%, and reached 0.16% in the second-half.
We previously reported the detail of a court case, between ASB and IRD, involving ASB's so-called Yen Transaction and $153 million of potential tax plus interest and penalties here.  ASB and IRD settled shortly before a trial was due to start in the High Court in June. The size of the settlement hasn't been disclosed with ASB saying it made adequate provision in previous years.
Meanwhile, CBA's New Zealand insurer Sovereign, recorded a 19% rise in annual cash net profit after tax to $123 million.
CBA seeks A$5 billion
CBA itself reported a 5% rise in annual net profit after tax to A$9.063 billion. It also unveiled an A$5 billion pro rata renounceable entitlement offer, which will see shareholders offered one new share for every 23 held, as the bank moves to bolster its capital position. CBA says the capital infusion will give it a pro forma 14.3% common equity tier one capital ratio on an internationally comparable basis, and 10.4% on an Australian Prudential Regulation Authority basis.
CBA's results also show a 5% rise in total annual dividends to A$4.20 per share, equivalent to 75.1% of cash net profit after tax.
CBA's return on equity, net interest margin and cost to income ratio were all worse than ASB's at 18.2%, 2.09%, and 42.8%, respectively.
CBA's release included the chart below covering shares of key NZ markets.

Here's ASB's press release and here's parent CBA's press release.