Annual profit at ANZ NZ up $60m to $1.771b helped by hedging & insurance policy asset valuation gains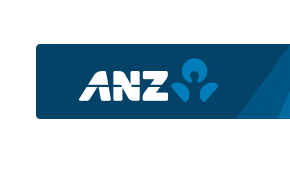 ANZ New Zealand's annual profit rose 3.5% to a fresh record high, although hedging and insurance policy asset valuation gains helped drive the increase.
The country's biggest bank has posted net profit after tax of $1.771 billion for the year to September 30, up $60 million from $1.711 billion the previous year.
For the September year ANZ NZ's cash profit was up just $5 million, or about 0.3%, to $1.687 billion. Hedging gains and insurance policy asset valuation gains helped boost net profit after tax, with the two up a combined $55 million.
Operating income increased 3% to $3.88 billion and operating expenses rose 1% to $1.47 billion. The bank's credit impairment charge rose to $76 million from a write-back of $9 million in the September 2014 year.
Net loans and advances increased $8.89 billion, or 8.4%, to almost $114.4 billion, and customer deposits rose $8.5 billion, or 11.2%, to nearly $84.9 billion. 
'Good momentum'
CEO David Hisco said ANZ NZ had grown marketshare in home loans, business lending, KiwiSaver membership, credit cards and deposits. ANZ Wealth is now NZ's biggest fund manager, he added.
"More New Zealanders are preferring to bank with ANZ and we are now the largest mortgage lender across all major cities," Hisco said.
Hisco told interest.co.nz there was "quite good momentum" in the business when the profit before provision number is taken into account and one-off items are stripped out.
"There was an insurance recovery (A$85 million from the ING frozen funds settlement last year) that wasn't in the numbers this year, so if you take that one-off out we've grown again nicely," Hisco said.
"We still think we can manage our cost line pretty strongly while we grow the revenue line and as long as you're doing that, that sees your cost-to-income ratio (CTI) fall. We've always had the view we should have the lowest CTI to demonstrate scale," said Hisco.
Over the year ANZ NZ's CTI was trimmed by 90 basis points to 38.0%.
Annual net interest income rose 4% to $2.88 billion. However, the bank's annual net interest margin slipped five basis points to 2.25% from 3.30% in the September 2014 year. 
Gross impaired assets dropped $289 million, or 41%, in the September year to $419 million, which is equivalent to 0.36% of ANZ NZ's gross loans. Meanwhile, full time staff numbers dropped 121 to 8,104 during the year.
Second-half profit rose $17 million, or 1.9%, to $894 million from $877 million in the first-half.
(The chart below is taken from the ANZ Group investor presentation).