Winston Peters wants the RBNZ to buy Paymark from the big 4 banks as step towards 'taking back control of our financial system'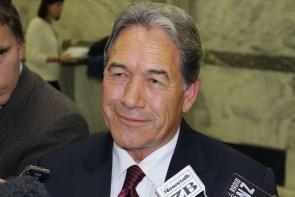 New Zealand First leader Winston Peters is calling for the Reserve Bank to buy on the block electronic payments processor Paymark.
Paymark's owners, ANZ, ASB, BNZ and Westpac have hired investment bank Cameron Partners to undertake a strategic review of Paymark having received interest in the business.
Peters has seized on this news, combined with a weekend EFTPOS outage, to call for the Reserve Bank to step in.
"If the Reserve Bank is to meet a key purpose of its own Act, 'promoting the maintenance of a sound and efficient financial system', then Paymark must come into its ownership. They could access the Future Investment Fund to fund it too," says Peters.
"How can we have a 'sound or efficient financial system' if the EFTPOS system crashes every two months? It also reveals just how vulnerable we are to domestic or foreign cyber terrorism," Peters added.
EFTPOS New Zealand, the country's second provider of the EFTPOS electronic payment system, was bought from ANZ for $US57 million by US company VeriFone Systems in 2012.
"While EFTPOS NZ and Paymark compete tooth and nail we'll keep getting these crashes. This is why we need legislative reform so that when one system goes down, the other automatically switches in to create a seamless system," said Peters.
"It is also no coincidence that the United States Chamber of Commerce's support for the Trans-Pacific Partnership hinges on getting rid of a requirement that financial data must be stored locally - a concern given this week's supposed 'signing'. We have to take back control of our financial system and Reserve Bank ownership of Paymark is a second step after Kiwibank," Peters added.
A Reserve Bank spokeswoman declined to comment on Peters' suggestion.