The RBNZ suggests digital disruptors could boost resilience of the financial system by reducing the systemic importance of big banks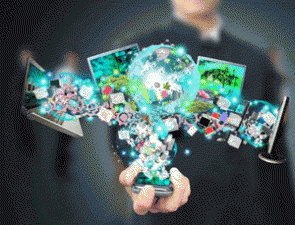 By Gareth Vaughan
The Reserve Bank says it has no plans to introduce new regulations in response to the digital disruption of the banking sector by the likes of peer-to-peer (P2P) lenders, but will monitor developments and assess whether a regulatory response is required in the future.
The central bank and prudential regulator made these comments in a press release issued alongside a Bulletin article entitled Disruption or distraction? How digitisation is changing New Zealand banks and core banking systems. The article's authored by Amber Watson, part of the policy analysis team in the Reserve Bank's economics department.
Watson says the Reserve Bank is watching the emergence of digital disruption in the banking system. But she says there are no current plans to change the regulatory framework as a result.
"The Reserve Bank is aware of the potential impacts on financial soundness and efficiency, and incorporates this into its supervision of banks and assessments of overall system stability. The Reserve Bank will continue to assess whether and how it might respond to the digital disruption with any regulatory changes," Watson says.
The Reserve Bank, Watson adds, doesn't want to inhibit innovation within the financial system and supports fair and open access to the payments system as well as encouraging competition between participants and innovation. 
Watson notes "disruptors engaging in lending practices" are regulated by the Financial Markets Authority (FMA) and Commerce Commission, and "disruptors that participate in a payment system" are subject to the Reserve Bank's information gathering powers under Part 5B of the Reserve Bank of New Zealand Act.
"However, there are currently no coordinated prudential regulations of 'disruptor' entrants to the banking system that address the risk that a systemic failure of these entities could pose for the financial system," says Watson.
P2P lenders licensed by the FMA such as LendMe are targeting high loan to value ratio residential mortgage lending and seeking bank funders and potentially shareholders. Bernard Hodgetts, the head of the Reserve Bank's macro financial department, told interest.co.nz a year ago the Reserve Bank would keep an eye on this activity.
Daniel Foggo, an ex-pat New Zealander who is the CEO of RateSetter Australia, recently criticised NZ's P2P regulatory regime as being too light touch.
Potential to reduce the systemic importance of individual banks
Watson says digital disruption is changing the way consumers interact with banks with disruption driven by evolving consumer demands and enabled by new technologies. 
"This disruption may ultimately improve the soundness of the financial system by reducing the systemic importance of individual banking institutions, thereby decreasing moral hazard and the potential impacts of a single failure. However, in the medium term digital disruption may introduce new risks to the systems if unregulated entities provide a significant portion of banking services and if existing banks no longer have large profitability buffers. The Reserve Bank will continue to monitor the impact of digital disruption on the banking industry in line with its statutory objective to promote the maintenance of a sound and efficient financial system," says Watson.
Clunky core banking systems
Meanwhile, Watson points out a key challenge banks face in combating digital disruption is their core banking systems which in some cases are "dated, sprawling and complex technology systems resulting from years of uncoordinated developments and minor platform changes."
Currently a range of New Zealand banks are upgrading their core banking systems including BNZ, Kiwibank, Heartland Bank and Rabobank.
Watson suggests New Zealand and Australian banks appear to be actively modernising their core banking systems in response to digital disruption. 
"Two large Australian banks have replaced their core banking systems in large-scale replacement projects. The time to complete these projects was at least six years. These banks now say they are well placed to respond to threats that digital disruption will bring both now and in the future. Several smaller, domestically owned New Zealand banks have also replaced their core systems in large scale projects," she says.
"Most New Zealand banks have opted to use middleware to enable better customer-facing technologies and faster product development in the short term while replacing their core banking systems section-by-section over a longer period of time. These banks will use middleware and APIs (application programme interfaces) to smooth out the replacement process, resulting in a less disruptive, albeit more gradual, process."
*This article first appeared in our email for paying subscribers early on Friday morning. See here for more details and how to subscribe.