Mobile wallet Semble ending mobile payments service, will focus on 'developing and building new services'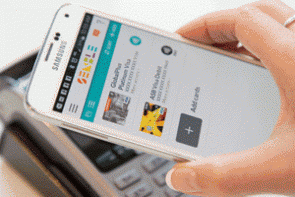 Semble, the mobile wallet or app that launched amid much fanfare as recently as March last year, says it is "discontinuing" mobile payments.
The company says that, following a strategic review, it will discontinue its current mobile payment service. CEO Rob Ellis says, however, that Semble remains "committed to bringing innovation to its mobile wallet platform and will refocus the business to develop and build new services."
Semble was touted as a major collaborative project bring the country's major banks and telcos together to take New Zealand into the brave new world of mobile payments. However, it launched in March last year with only two banks - ASB and BNZ - aboard and no others have joined since.
"Mobile payment services haven't had the speed of uptake and usage we expected due to a variety of reasons. These include low levels of consumer awareness of mobile payments and relatively low volumes of contactless terminals, especially outside the major retail brands, although contactless transactions in general are growing," Ellis says.
He says Semble's key stakeholders, 2degrees, Spark, Vodafone, ASB and BNZ jointly undertook the review and mutually agreed to discontinue Semble's current payment service.
"While this is disappointing for all parties, Semble will continue to operate as a business and Semble and its partners remain excited about the future and what's to come. Payments were envisaged to be one of many mobile wallet services, and the company is now preparing for the next phase of product development and growth," says Ellis.
Semble's payments service has been available to ASB and BNZ customers who are Android smartphone users. They need a "Semble Ready" SIM card, housing a chip like those used in credit and debit cards. Semble can then be used wherever contactless payments terminals are available. Semble is owned by Spark, Vodafone, Two Degrees and Paymark.
Ellis says Semble has learned a lot, technology has evolved, and the company's planning to "extend our capability to include a more flexible, modular and future proofed technology platform which offers kiwi businesses easy integration into their own and third party mobile apps to deliver a range of wallet services."
Specific developments will be shared "as they come about." (Here's a video interview with Ellis from last year).
Semble says its "Snapper in Semble" service will no longer be available to new customers, but existing customers will be able to keep using the Snapper functionality on their phones for the foreseeable future.
"Semble and Snapper are in discussions about offering Snapper services via Semble again in the future for new customers."
Here's a statement sent to users
Semble and its key stakeholders have recently undertaken a review of Semble mobile payment services and have agreed that Semble will discontinue its current payments offering, which will also affect Snapper services. 

This means from today Semble users will no longer be able to add new cards into their Semble wallet. Your card provider (ASB, BNZ or Snapper) will be in contact with you directly with more information about this. 

If you already have cards loaded in your Semble wallet they will continue to work as they do today unless you're advised otherwise by your card provider. 

We realise you may have a number of questions about these changes with Semble so we've put up some FAQs on our site: www.semble.co.nz/faqs/. We recommend you read these as they contain some important information about your Semble wallet and cards. 

Finally - thank you for your support and using Semble. Even though we are discontinuing the payments service now, Semble will continue to operate as a business. We are working on a number of exciting things and will share future developments as they come about.