Peer-to-peer lender Harmoney facing significant fine in Fair Trading Act case, with news also close on a fees dispute with the Commerce Commission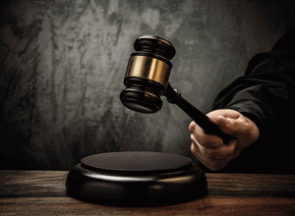 By Gareth Vaughan
Harmoney is facing a six figure fine in the Fair Trading Act case brought by the Commerce Commission in which the peer-to-peer lender is pleading guilty.
The Commerce Commission this week said it was filing charges in the Auckland District Court against Harmoney alleging it misled consumers into believing they had been pre-approved for a personal loan. The consumer watchdog said Harmoney would plead guilty. For its part Harmoney acknowledged the information that qualified its offer wasn't prominent enough to be clear there was still a credit process to go through. 
Kensington Swan partner Hayden Wilson told interest.co.nz Harmoney was likely to get some credit for pleading guilty when the criminal case goes to court on September 13. Taking into consideration previous Fair Trading Act penalties in similar scenarios, Wilson suggested the size of Harmoney's fine was likely to be a six figure sum, and was ultimately likely to depend on any direct impact on consumers from Harmoney's actions. 
"I'd be very surprised if it wasn't [a six figure sum] and I'd be leaning towards the larger rather than smaller from the little we know about the nature of the conduct," Wilson said.
"There are six charges relating to 27 different versions of letters that went out to nearly 500,000 people, so my guess would be somewhere between $200,000 and $500,000," said Wilson.  
Wilson suggested the Commerce Commission will be wanting to send a message that it's important to get this kind of advertising right, and it's important to have robust compliance processes in place. 
"It really does go to show just how important it is to have this kind of advertising robustly checked and challenged because the potential consequences are really quite significant. The other reality is as soon as you've been pinged once for offences like this your previous history is relevant too. They [Harmoney] are going to have to be much more careful than they have been [previously] in the future or else these are just going to simply mount up," said Wilson. 
A fine of the magnitude suggested by Wilson will be significant for Harmoney, which reportedly recorded a loss of $14.2 million for the March year. (The company's annual financial statements have thus far only been made available to selected media). Harmoney's major shareholders are Roberts, Trade Me and Heartland Bank.
Pre-approval letter sent to more than 500,000 people
The Commerce Commission said the six Fair Trading Act charges Harmoney faces relate to 27 versions of a pre-approval letter sent to more than 500,000 people, across a range of demographics, between October 2014 and April 2015. Each letter carried a similar message and the same misleading representations, the consumer watchdog said. 
"The Commission alleges that the letters misled recipients by representing that they had been pre-approved to borrow money from Harmoney. The letters stated that in order to find out how much money the recipient had been approved for they needed to visit Harmoney's website. In fact, recipients of the letter had to go through the normal application process of lodging a loan request and passing the approval process. Only at that point would their loan request be presented to potential lenders via Harmoney's platform," the Commerce Commission said.
Harmoney said recipients of its marketing material were pre-selected through a credit screening process. The company said once it was made aware of the issue it took immediate action, stopping the campaign completely and ensuring a more robust process in the sign off of marketing. Harmoney also said it had "co-operated fully from first contact" with the Commerce Commission.
Fees case bubbling away too
Harmoney is also mired in a second legal clash with the Commerce Commission. This one relates to a probe under the Credit Contracts and Consumer Finance Act (CCCFA) into the lending Harmoney facilitates. The regulator says it intends to provide an update on this investigation shortly.
The key issue is whether fees charged by Harmoney are covered by the fees provisions of the CCCFA. Against the backdrop of this Commerce Commission probe, Harmoney quietly made major changes to fees charged to borrowers late last year. The Commerce Commission's civil case is expected to relate to Harmoney's fees predating the December changes, and seek judicial guidance on how the CCCFA applies. One of the key questions to be addressed will be whether Harmoney's platform fee is effectively the same as a credit or establishment fee under the CCCFA.
The key change to borrowers' fees Harmoney made in December saw its platform fee, which had ranged from 2% to 6% of the loan amount, based on the loan's risk grade, replaced with a flat fee of $375.
Harmoney changing its fees came after founder and co-CEO Neil Roberts had said last September the firm was "absolutely confident" its fees shouldn't be covered by the fee provisions of the CCCFA. Roberts also said no one had suggested Harmoney, which facilitates lending and borrowing by other parties rather than doing it itself, hadn't done the right thing. Then in February this year Roberts told interest.co.nz that prior to launching Harmoney had got advice from Simpson Grierson, didn't believe it had done anything wrong, but had decided to "morph toward getting them [the Commerce Commission] very comfortable with our business and engaging with them proactively." Roberts added that Harmoney wanted to be "good custodians not only of the Harmoney brand but of the peer to peer vertical."
LendMe an interested party
Developments in the Harmoney-Commerce Commission CCCFA situation will be watched closely by LendMe, another licensed peer-to-peer lender, which launched with and retains the same disputed fee model. LendMe charges borrowers a platform fee of 1% to 7% of the sum borrowed, depending on the loan's risk grade.
Other peer-to-peer lenders Squirrel Money and Lending Crowd have different approaches. Lending Crowd charges borrowers a platform fee ranging from $250 to $1,450 depending on the size of their loan. Squirrel Money charges an establishment fee of $250 for loans under $30,000, and $500 for loans of $30,000 and more.
*This article was first published in our email for paying subscribers. See here for more details and how to subscribe.