Dealing with foreign property buyers, steel dumping allegations and disputes in the South China Sea - without upsetting the Chinese dragon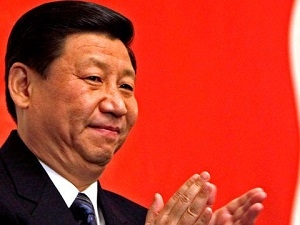 One of the world's most regarded experts on Asia-Pacific relations has issued a stark warning New Zealand can't put all its eggs in the China basket.
A professor of Asia-Pacific Strategic Studies at Australia National University, Bates Gill, says: "China's increasingly in a position to inflict economic punishment on its trade partners if it wants."
New Zealand isn't immune from this, so we need to diversify our trade strategy, while being smarter about the way we engage with China.
Zespri trade war speculation highlights risks of dependency on China
Gill's comments follow speculation of China waging a trade war on New Zealand through Zespri.
Zespri on August 5 halted its trade to China for two weeks, due to Chinese concerns over a fungus on its kiwifruit. The fungus had been present for years and doesn't pose any health risks.  
The move raised eyebrows as it followed a Chinese trade association warning Zespri there could be consequences if New Zealand investigated allegations of Chinese steel dumping.
Yet the Government swatted away speculation China was waging a trade war, saying we shouldn't join the dots between the trade halt and warning over steel dumping allegations.
Whether these events are related or not, Gill says the "larger takeaway" is that "China is in a position to take action like this if it wants to".
"What this obviously has done then, I hope, is reinforce in the minds of New Zealand citizens that we all are in a risky situation.
"Maybe we weigh up the risk, weigh up the opportunity, and decide to go forward anyway.
"Maybe the silver lining coming out of this episode is that it could refocus strategic thinking a bit in New Zealand and elsewhere about the risks that are involved in becoming overly dependent [on China]."
China puts emphasis on hard power over soft power
More broadly speaking, Gill says: "We can certainly expect Beijing to continue to increasingly exercise its hard and soft power. Why wouldn't it? It's becoming a larger, more powerful, wealthier, more capable, great power.
"I would expect Beijing to put greatest emphasis on economic hard power. That's really where it has a lot of advantages.
"And at the same time, work to develop a more effective range of soft power assets - get smarter at how to portray China, how to seek and gain influence. I suspect we'll see more in the way of trying to do this through the Chinese diaspora communities outside of China."
Targeting Chinese in property debate could be damaging   
Asked how damaging the seemingly growing discontent over the flow of Chinese money into New Zealand - largely through the property market - is, when China is putting such an emphasis on economic hard power, Gill says it's important we don't single out the Chinese among other factors inflaming the property market.
"The problem is that you may end up in a place where they [the Chinese] become the target… That would be a bad thing, because obviously it's unfair and ultimately it could undermine the confidence China would have about its relationship with New Zealand.
"It would not be a difficult matter for the Chinese leadership - if they believe they need to take some sort of punitive action or if they are offended by the choices New Zealanders are taking about how they deal with Chinese money - to discourage for example tourism or to discourage Chinese students by painting New Zealand as an unfriendly place.
"It wouldn't be hard for them to flip some switches in ways that could be quite damaging."
Gill maintains measures like a tax on foreign property buyers, won't affect New Zealand's relationship with China, provided any policy change isn't perceived to be directed at China.
China ditches 'Hide your strength, bide your time' approach
Speaking at a New Zealand Institute of International Affairs event at Auckland University on Monday, Gill provided a bit of context around China's position on the world stage.
As China was rising to power at the end of the 20th century, he says it took its leader, Deng Xiaoping's approach of "Hide your strength, bide your time".
Between 1997 and 2007 it largely focussed on maintaining peaceful international relations to stay focussed on its development internally.
Since then it's changed tack.
"With bursting economic and military assets, China seems to be increasingly willing and able to exercise hard power in support of its national interests, even if there's a risk of potentially disrupting what's been a largely stable external environment," Gill says.
Conflict in the South China Sea is a good example of this.
Australia under pressure
An international tribunal at The Hague in July overwhelming backed the Philippines in its dispute with China over territorial claim in the South China Sea.  
Chinese President Xi Jinping said his country's "territorial sovereignty and marine rights" would not be affected by the ruling, before Australia, Japan and the US released a statement reiterating the "importance of upholding the rules-based maritime order".
The state-owned Chinese newspaper, Global Times, then went on to publish a scathing editorial targeting Australia. It said: "China must take revenge and let it know it's wrong. Australia's power means nothing compared to the security of China. If Australia steps into the South China Sea waters, it will be an ideal target for China to warn and strike.
"Australia is not even a "paper tiger," it's only a "paper cat" at best."
In another expression of Chinese economic hard power, President Xi on Sunday told G20 world leaders the global economy is being threatened by rising protectionism.
He told Australian Prime Minister Malcolm Turnbull he hoped Australia would continue to provide a fair, transparent and predictable policy environment for foreign investors.
This followed Australia blocking the A$10 billion sale of the country's biggest energy grid, Ausgrid, to Chinese bidders last month.
Risk China will overplay its hard and soft power hand
Gill concludes: "I think there is a risk China will overplay its hard and soft power hand. This is especially true as a more nationalist and even xenophobic messaging seems to be coming out of Chinese media and other propaganda organs of the Chinese Communist Party.
"This pushes both official and public attitudes into more strident directions that could result in inadvertent military confrontations and clashes in disputed waters between China and other claimants.
"Or it could lead to a more precipitate decision in Beijing… to impose economic costs on countries, in retaliation to perceived offences."
Gill says: "We need to recognise our generally limited ability on our own to shape China's use of hard and soft power."
He suggests New Zealand diversifies its "economic, diplomatic and security engagement, not only with the US, but with a whole range of global and regional partners".
"This does not mean shunning or containing China, which is not possible in any event. New Zealand and all of us must be smarter with engaging China."