Government mulling credit, debit card interchange fees charged to businesses and surcharges faced by consumers in retail payments probe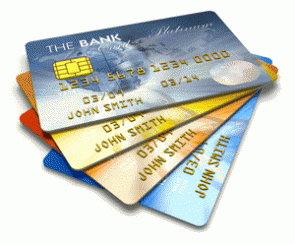 Commerce and Consumer Affairs Minister Paul Goldsmith says he is considering advice from officials on wide ranging retail payments issues. This follows a report issued by Retail NZ last November suggesting NZ retailers and consumers may pay substantially more than overseas counterparts for credit and debit card transactions.
Goldsmith says after considering Retail NZ's report, and following a meeting in February, he and Finance Minister Bill English asked officials to look into the issues it raised. 
"In late July this year I received advice from MBIE officials and am currently considering this advice and discussing it with colleagues," Goldsmith said.
"The report focuses on interchange fees charged to businesses but does look at surcharging to consumers as part of a wider discussion. The report also considers how New Zealand's retail payment systems are performing, the level and transparency of fees and the current state of innovation in the system." 
"Currently, for example, consumers have access to EFTPOS which has zero fees. However if the use of EFTPOS declines, the public could face more fees on alternative transaction modes," Goldsmith added.
The Government appears to be considering publishing a consultation paper on these payments issues, although a spokeswoman for Goldsmith said nothing has been confirmed yet as he is still considering officials' advice. 
"As Commerce and Consumer Affairs Minister I am focused on ensuring New Zealanders get a fair deal on transaction fees while at the same time encouraging innovation. The government will continue to approach this matter in a thoughtful and considered manner," Goldsmith said.
'No regulation, little transparency'
In its report Retail NZ described NZ as increasingly a nation where payments for everything, from groceries to airline tickets, to restaurant and doctor's bills, are paid electronically.  It pointed out that, unlike most developed economies, there is no explicit regulatory regime covering the costs of payments systems in NZ, and there is little transparency regarding fee levels.
"This means that New Zealand consumers pay substantially more in hidden charges for debit and credit card payments than consumers in other markets such as Australia. In a recent report [commissioned by Retail NZ], economic consultancy Covec, estimates that, in 2015, the hidden cost of payment systems to shoppers is currently approximately $380 million per annum. This is forecast to rise to as high as $711 million by 2025 - an estimated total cost of $3.1 billion over the next 10 years as consumers increasingly adopt scheme debit," Retail NZ said.
"The costs are expected to rise substantially over coming years. Banks and card companies are incentivising customers to move away from traditional EFTPOS and adopting new forms of contactless payments, such as Visa PayWave and Mastercard PayPass. These come at a substantially higher acceptance cost for the merchant, which translates into higher prices for consumers, and a wealth transfer from New Zealanders to foreign-owned banks and credit card companies."
A report from the London-based Lafferty Group in 2013 noted NZ was one of the world's most profitable credit card markets.
'The case for regulation in NZ needs to be investigated'
A Treasury letter released under the Official Information Act shows advice to English in February suggested investigating the case for regulation of retail payments in NZ.
"The Treasury agrees with the Ministry of Business Innovation & Employment's judgement that the case for regulation in New Zealand needs to be investigated, given that market forces appear unlikely to drive more efficient outcomes absent government intervention. Competition between the card schemes appears to be driving higher, not lower, fees. Furthermore, new payments providers (such as Apple Pay, Android Pay, and Semble) continue to rely on bank-issued scheme cards for their underlying payments processing," Treasury said.
"New Zealanders and New Zealand business rely heavily on electronic payments for retail transactions. In the past, the dominance of the low-cost EFTPOS system has helped ensure that the costs of these electronic transactions were among the lowest in the world. However, the growing dominance of higher-cost scheme debit and credit cards (such as Visa and MasterCard), and contactless payments technologies (such as Visa payWave and mobile wallets) is increasing the costs to business for accepting electronic payments. To some extent, higher costs are being offset by benefits in terms of convenience, online functionality, and cardholder rewards." 
"However, there is increasing concern that the costs of accepting these payment methods is excessive, and that competition is unlikely to reduce these fees given the unique structure of the market. At present, retailers pay an estimated $370 million (0.15% of GDP) per year on 'interchange fees' associated with electronic payments. There are also concerns that the level and proliferation of such fees could increase substantially over time as EFTPOS use declines (as is widely expected)," Treasury said.
"Our overarching concern is that "excessive" interchange fees could unduly increase costs for business, particularly smaller businesses, and get passed onto consumers through marginally higher prices. This in turn could result in a deadweight cost to the economy, potentially in the magnitude of hundreds of millions of dollars per annum." 
Treasury noted interchange fees are directly regulated in other countries such as the United States, the European Union, and Australia.
"At present, there is no such regulation in New Zealand. Current provisions under the Commerce Act would only be able to address potential issues around interchange fees should there be clear evidence of anti-competitive behaviour or an absence of current or potential competition (which does not appear to be the case). MBIE is planning to undertake work to assess whether regulatory intervention is justified in New Zealand. This work may lead to recommendations around the form of regulation in New Zealand. The Treasury supports the need for work being undertaken, and plans to engage with MBIE as work progresses," Treasury wrote to English.
Winston Peters on the case
NZ First leader Winston Peters recently suggested big credit card companies "are ripping off" Kiwi consumers and businesses through "excessive" credit card interchange fees but the government is doing nothing.
"In June alone, Kiwis put over $3 billion on the plastic, so the fees charged to businesses by credit card companies matter because the public ends up footing them," Peters said.
"It's especially concerning when only last month a £19 billion class-action law suit was lodged against Mastercard in the United Kingdom. Off the back of that we asked the Commerce Commission what it was doing to investigate interchange fees and the answer was pretty much nothing," added Peters.
The chart below comes from the Retail NZ report