Real Estate Agents Authority argues any person or business carrying out activity involving real estate agency work should be subject to anti-money laundering laws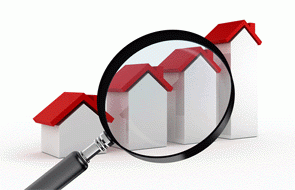 By Gareth Vaughan
The Real Estate Agents Authority (REAA), an independent Crown Entity, says it is best placed to supervise the real estate sector for compliance with the Anti-Money Laundering and Financing of Terrorism Act (AML/CFT Act).
The REAA argues this in its submission on the Government's plans to implement so-called phase two of the AML/CFT Act, drawing in the likes of real estate agents, lawyers and accountants.
"We do not think that the real estate sector sits comfortably with any of the existing sector supervisors [Reserve Bank, Financial Markets Authority and Department of Internal Affairs]. We believe that we are the agency best suited to be the supervisor for the real estate industry, given that we already carry out many of the activities of a supervisor," the REAA says.
Under the AML/CFT Act as it currently is, the Reserve Bank supervises banks, life insurers, and non-bank deposit takers for compliance. The Financial Markets Authority supervises securities, trustee corporations, futures dealers, collective investment schemes, brokers and financial advisers. The Department of Internal Affairs supervises casinos, money changers, trust and company service providers, and what are described as "reporting entities" not covered by the other two.
In its consultation paper the Ministry of Justice has suggested once the AML/CFT Act is expanded through phase two meaning a whole new range of professions must comply, a single supervisor model such as Australia's AUSTRAC could be established, or a combination of the existing supervisors, plus self-regulatory bodies along the lines of what as Britain does, could be used.
"While there is potential for duplication of effort and resource between supervisors in the multi-agency model, an advantage of retaining it is that the resources, systems and oversight of existing industry regulators can be utilised," the REAA says.
It goes on to say that, based on about 1000 reporting entities, six to nine full-time staff would probably be needed to supervise the real estate sector for AML/CFT Act compliance, with up to a year needed to prepare. No mention of cost is made.
In other submissions responding to the Ministry of Justice, the New Zealand Bankers' Association and Chartered Accountants Australia and New Zealand are calling on the Government to establish a new, single supervisor to oversee compliance with the AML/CFT Act as it moves to introduce phase two. However, both the New Zealand Law Society and Auckland District Law Society want the NZ Law Society to supervise lawyers' compliance. (Also see: If you're going to do something, do it properly).
'An attractive option for money launderers'
In a quarterly typology report last year, the New Zealand Police Financial Intelligence Unit said real estate remained an attractive option for money launderers, both in the layering and integrating of the proceeds of crime. Further, real estate was "increasingly becoming an international business which creates the opportunity for complex transactions, and to layer real estate deals across many jurisdictions."
Meanwhile, the REAA goes to say that it has no oversight of property traders and finders operating on the fringes of real estate agency work, but the requirements of the AML/CFT Act should also be extended to them. Additionally although leasing and property management services provided by real estate agents, and Body Corporates, aren't intended to be covered by the AML/CFT Act, the REAA argues they ought to be.
"We consider that the due diligence requirements could be applied at the time the agent enters into an agency agreement with their client. Residential property managers are not currently regulated; however they have a high turnover of income in and out of their rental accounts. While some rent levels might not be high enough to seem significant, over the life of a rental agreement they can add up to significant sums," the REAA says.
"Similarly, Body Corporates receive money in and out of their levy and maintenance funds. Again, this can amount to significant funds over a period of ownership of a unit title property. We consider that these parts of the real estate sector should be subject to the AML/CFT regime."
Areas of risk
The REAA notes real estate agents generally receive funds from customers in two situations being via purchase deposits, and through advertising and marketing fees. Other scenarios it highlights where agents can be exposed to risk include:
- When a property is bought and sold in rapid succession for increases or decreases in value that do not correlate to the current market. This can have the effect of artificially increasing the value of a property to the detriment of loan providers and the end purchaser.

- When a property is bought and sold multiple times between family members or associates.

- When the purchaser on a sale and purchase agreement is recorded as "… or nominee".

- When the purchaser is an overseas resident or where a purchaser is acting on behalf of an overseas buyer.
"We consider that any person or business carrying out activity that involves real estate agency work should be subject to the AML/CFT [Act]," the REAA says.
The REAA also says it supports extending current requirements to report suspicious transactions to the reporting of suspicious activities, albeit with a threshold defined that should apply to suspicious activities. The REAA also supports information sharing between regulators, AML/CFT Act supervisors and other government agencies.
*This article was first published in our email for paying subscribers early on Wednesday morning. See here for more details and how to subscribe.