Gareth Vaughan wonders whether a sign saying 'welcome to John Key's South Pacific money laundering paradise' should be hoisted at Auckland International Airport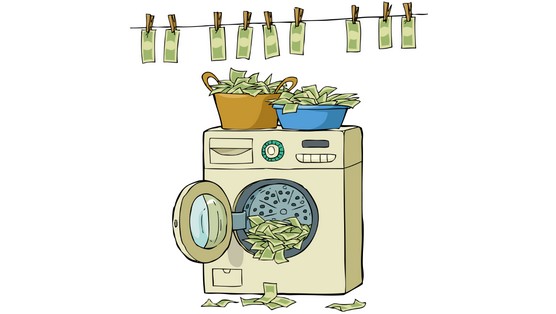 By Gareth Vaughan
Is New Zealand a paradise for money launderers?
On the surface such a question might seem preposterous for what remains a well respected little first world country at the bottom of the world.
But when you dig below the surface it's entirely possible that it may be.
The NZ Police Financial Intelligence Unit (FIU) details suspicious transaction reports filed with it under the Anti-Money Laundering and Countering the Financing of Terrorism Act (AML/CFT Act) by the likes of financial institutions and casinos. Although at around 12,000 the volume of these reports didn't budge much in 2014-15 from 2013-14, the value of transactions in them shot up to $8.6 billion from $3.4 billion. (See charts at the bottom of this article).
Just what the FIU does with those suspicious transaction reports once it gets them isn't completely clear. A Police spokeswoman said my question asking this was being treated as a request under the Official Information Act. We have, however, been told by Justice Minister Amy Adams that between December 2013 and May 2015, suspicious transaction reports contributed to four police operations in NZ that resulted in 30 people being arrested and about $220 million worth of drugs and assets seized.
Here's hoping that $8.6 billion figure paints an accurate picture of the parts of our economy that are caught by the AML/CFT Act. But even if it does it's merely the low hanging fruit. Because tempting swathes of the economy are excluded from the AML/CFT Act, crucially including real estate. Also excluded is the eighth wonder of the world, the offshore operating NZ registered - but not regulated - financial service provider.
Anti-money laundering law still new
It's only just over two years ago, on June 30 2013, that the AML/CFT Act finally took effect having been passed by Parliament in 2009. This move saw NZ removed from a regular follow up list (effectively the dogbox) by the Financial Action Taskforce (FATF), the key global anti-money laundering oversight body, in October 2013. 
Although the likes of our banks, financial advisors, and casinos are now knee deep in AML/CFT compliance, plans to extend the Act to the likes of real estate agents, lawyers, accountants and potentially to jewelers and precious metal dealers, have progressed at the speed of an asthmatic snail. 
Adams "announced" in July this year that the Ministry of Justice had begun preliminary policy work considering a second tranche of AML/CFT reform to extend coverage to designated non-financial professions and businesses, including lawyers, accountants, conveyancing practitioners, real estate agents and businesses that deal in high-value goods. Clearly this is a slow process as back in August 2013 a Ministry of Justice spokesman told me the Ministry was "in the early stages of policy development in phase II reform."
Some countries have rolled AML/CFT laws out to the real estate sector including Britain, most of the European Union, Canada, Singapore and Malaysia. Australia, however, like us is a laggard on this front. For now local real estate agents and lawyers are covered by the less robust Financial Transactions Reporting Act.
'Real estate an attractive option for money launderers'
In Auckland, where the median house price is up 25% year-on-year according to the Real Estate Institute of New Zealand, it's simply impossible to believe no money laundering's taking place. Britain's National Crime Agency and Prime Minister David Cameron have both recently highlighted the distorting effect of money laundering on the equally hot London real estate market. And in Australia concerns are being raised too. This Australian Broadcasting Corporation programme raises concerns from an Australian perspective where Sydney house prices have been running hot, noting China is by far the biggest exporter of illicit capital and real estate is recognised internationally as one of the means by which people launder money.
In its latest quarterly typology report, the NZ Police FIU notes real estate remains an attractive option for money launderers, both in the layering and integrating of the proceeds of crime. Further, real estate is "increasingly becoming an international business which creates the opportunity for complex transactions, and to layer real estate deals across many jurisdictions." 
The Police FIU says the potential for movement of the international proceeds of crime through real estate is a known vulnerability, but there's no data to support the view that illicit funds are flowing into NZ real estate to the same degree as is believed to occur in Britain.
The Government's move to make foreign buyers have to register with the IRD and have a New Zealand bank account from October 1 may already be having an impact on money coming into NZ residential property from overseas with fewer buyers of Chinese ethnicity evident of late. (Another factor in this is Chinese authorities efforts to restrict the amount of money citizens take overseas). Rolling the AML/CFT Act out to real estate agents and lawyers is the obvious next step. But don't hold your breath. The Ministry of Justice and Adams won't put a date on when this might happen. 
'A premier jurisdiction that's not black listed by the OECD as an offshore financial centre or tax haven'
Meanwhile, the territorial guidance for the AML/CFT Act means dozens, or possibly hundreds, of NZ registered financial services providers that operate overseas but not within NZ, aren't supervised by our regulators for compliance with the AML/CFT Act. This means we are, undoubtedly, facilitating money laundering overseas, or if you prefer, exporting money laundering to the world.
This is what the territorial guidance says, "An entity incorporated or formed in New Zealand, which carries on financial activities wholly outside New Zealand, will not be a 'reporting entity' under the AML/CFT Act."
Numerous international company formation agents highlight the secrecy offered by NZ companies and trusts from a "premier jurisdiction" that's not black listed by the OECD as an offshore financial centre or tax haven. As long ago as 2012 the Government disclosed 77 company formation agents were being monitored.
London Capital NZ Ltd and its successor Asia Finance Corporation, linked to convicted criminal Bryan Cook, are but two prime examples of the regulatory arbitrage NZ's light touch Financial Service Providers Register (FSPR) offers to sophisticated crooks. Here's just two examples of London Capital NZ/Asia Finance Corporation's activities. Firstly, they've been linked to Power8, over which Taiwanese police have charged several people for alleged fraud and money laundering after a sponsorship deal with RCD Espanyol turned sour for the Barcelona football club.
And secondly Euro Forex, which is under investigation by City of London Police with angry Chinese investors claiming they've been taken to the cleaners by a fraudulent scheme potentially to the tune of billions of dollars. Note, these investors are from NZ's key trade partner and Euro Forex was sold to them as a NZ regulated and licensed company, as videos of Euro Forex's British CEO speaking to investors clearly demonstrate.
'One of the best if not the best offshore trust regimes in the world today'
Many of these NZ registered but offshore operating financial service providers are well aware of the opportunities offered by NZ trusts. Witness our recent story about Breder Suasso. The company had a brochure about NZ trusts on its website, that among other things says; "The New Zealand Foreign Trust regime is considered to be one of the best if not the best offshore trust regimes in the world today... A properly established trust provides virtually 100% protection against creditors."
And; "If the trust is a foreign or non-resident trust the trust pays absolutely no tax on all non-New Zealand sourced income."
And then there's Equinor Trust, an entity associated with the NZ registered, overseas operating building society Kiwi Deposit Building Society.
Lachlan Williams, managing director of Kiwi Deposit and executive director of Equinor Trust, told the Reserve Bank Equinor was responsible trustee for almost 150 trusts with assets "conservatively" worth more than €5 billion being boats, planes, real estate, bankable assets and share participations. In 2009 Williams asked the Reserve Bank to bring Kiwi Deposit under its direct supervision for anti-money laundering and countering financing of terrorism matters, to which the Reserve Bank responded there was no anti-money laundering supervisor for non-bank deposit takers in NZ.
A bureaucratic cock up
Quite how the NZ bureaucracy came up with a system whereby an overseas based company can register on our FSPR and operate anywhere in the world as a NZ company without any NZ regulatory oversight is frankly mind boggling. An administrative cock up or extreme naivety, it's richly ironic that the FSPR was set up to help usher in the AML/CFT Act when numerous companies registered on it don't have to comply with this law.
Questions here include just what sort of an iceberg are the activities of London Capital NZ/Asia Finance Corporation the tip of? What are other NZ registered financial service providers doing in our name overseas? Who is really behind them? And what are they using them for? 
What is clear is NZ, and its legitimate financial service providers, face massive reputational risk whilst the debacle around our FSPR is allowed to continue. And the Government has been well aware of these problems for several years.
Smuggling, money laundering & tax fraud; Does MBIE get it?
Back in 2011 then-Commerce Minister Simon Power disclosed over a four year period 143 NZ registered companies have been implicated in criminal activities overseas such as smuggling, money laundering and tax fraud with NZ Police and the Customs Service receiving 134 enquiries about them. We've even had a book written about NZ entitled 'The land without a banking law; How to start a bank with a thousand dollars.' 
The Ministry of Business, Innovation & Employment (MBIE) is currently reviewing the FSPR. Here's hoping rules are introduced enforcing compliance with the AML/CFT Act on any company registered on the FSPR, and strict legitimacy tests and genuine NZ links are required for any company registering on the FSPR that wants to operate solely offshore. Currently financial service providers are required to be "ordinarily resident" in NZ, or "have a place of business" here.
MBIE, however, appears to simply not get it where the AML/CFT Act is concerned. A new report provided to Minister of Commerce & Consumer Affairs Paul Goldsmith claims the FSPR is ensuring that NZ complies with FATF recommendations, which is a key purpose of the FSPR. MBIE's report makes no mention of the fact that the enforcers of our AML/CFT Act are publicly saying NZ registered but overseas operating financial service providers don't have to comply with the AML/CFT Act.
MBIE's paper also says the number of fraudulent cases involving foreign-based, NZ registered financial service providers is small. That depends on your definition of small and assumes we know about all of the fraudulent cases, which based on my experience is highly unlikely. There's a combined 12,000 individuals and entities registered on the FSPR. Many of the entities are scattered around the world operating in languages few, if any MBIE or Financial Markets Authority (FMA) staff will be able to read, let alone speak. 
Since Power released those figures in 2011 plenty more dodgy companies have emerged on the FSPR. And others remain that, whilst little is actually known about what they do, a sniff test suggests it's unlikely to be good.
MBIE notes similar jurisdictions, such as Australia, don't have the problems to the extent NZ does. It suggests this is because they licence all types of financial service provider, but argues it would be a "disproportionate" response to NZ's problems to do the same.
Three cooks in the kitchen
We also need the right attitude from the three enforcers of our AML/CFT Act, the Reserve Bank, FMA and the Department of Internal Affairs (DIA). They each have responsibilities to supervise compliance with the AML/CFT Act by various entities.
It works, or should work, like this. The Reserve Bank supervises banks, life insurers, and non-bank deposit takers. The FMA supervises issuers of securities, trustee companies, futures dealers, collective investment schemes, brokers, and financial advisers. And the the DIA supervises casinos, non-deposit taking lenders, money changers, and any other financial institutions not supervised by the Reserve Bank or the FMA.
But having three cooks in the kitchen means potential for some entities that should be supervised to slip through the cracks, and potential for jurisdictional arguments between the supervisors. And then there's buck passing.
Justice Timothy Brewer's recent judgment in the Vivier versus FMA case said Stephen Balmer, compliance officer at the DIA's financial integrity unit, had told Vivier's executive chairman if the company was subject to the AML/CFT Act, it was supervised by the Reserve Bank or the FMA rather than the DIA. In other words, "it's nothing to do with me, move along."
The DIA recently issued its first formal public warning under the AML/CFT Act. Although this is encouraging to see, it would be nice to see evidence of criminal funds stopped by our authorities, rather than mere enforcement of technical law breaches.
The DIA's AML/CFT Act supervision has also coped some flak from banks, who have pulled back from accepting business from remittance service providers partly due to concerns over their supervision for compliance with this act by the DIA. None of this is confidence building, especially given the DIA is favoured to take on the supervision of real estate agents, lawyers etc when the AML/CFT Act net is eventually extended to them, raising the question of whether NZ ought to mull establishing its own version of AUSTRAC.
AUSTRAC is the Australian entity set up to take sole responsibility to oversee compliance with that country's AML/CFT Act. 
John Key's financial services hub
Whether the Aussie one cop approach is better than our three cop approach is debatable. But it's a debate we need to have. What's not debatable is our current AML/CFT Act has holes in it big enough to fly a jumbo jet through. Whilst sophisticated and well advised crooks may be able to find ways around most laws, NZ is currently fighting money laundering with laws that look like a piece of Swiss cheese. And this is damaging our international reputation from Beijing to Barcelona.
Prime Minister John Key used to talk about NZ becoming a financial services hub. Ultimately the plan didn't go ahead with Treasury warning it would require years of taxpayer support and risk transferring wealth overseas. But, with the FSPR under the auspices of the Financial Service Providers (Registration and Dispute Resolution) Act 2008, we've got one anyway. But it's one that's damaging, not assisting NZ Inc. It'd be nice to see Key's government move to shut it down with an urgency that so far has been lacking.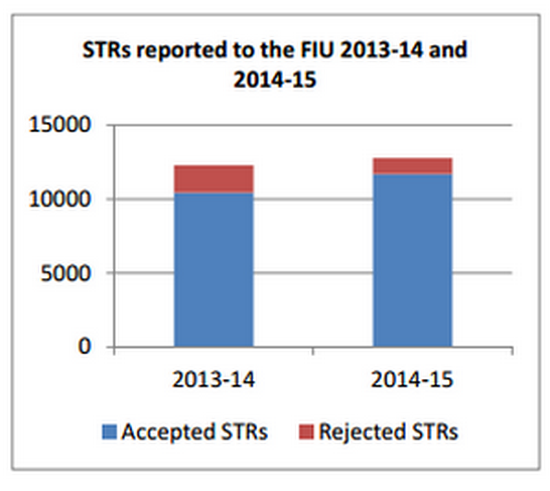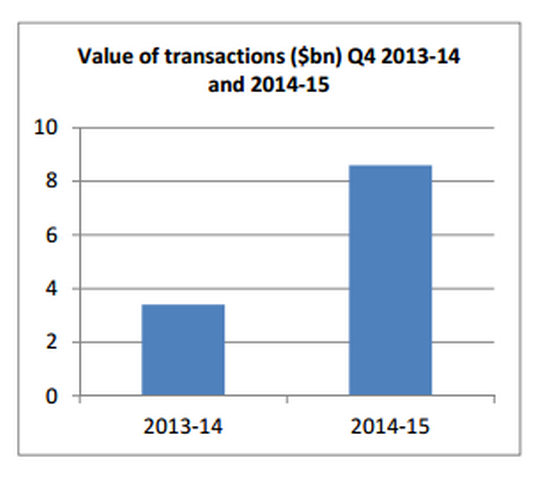 *This article was first published in our email for paying subscribers early on Wednesday morning. See here for more details and how to subscribe.