High Court rules in favour of Vivier appeal of FMA deregistration from Financial Services Provider Register; FMA criticised for using 'scanty' information; Court rules FMA breached Vivier's natural justice rights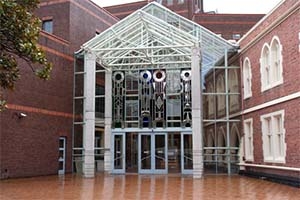 By Bernard Hickey
In a major blow for the Financial Markets Authority's (FMA) campaign to stop foreign financial services companies from falsely promoting themselves as 'Made in New Zealand', the High Court has ruled in a test case the FMA over-stepped its discretionary authority and used 'scanty' information to deregister one firm.
The Government amended the Financial Services Provider Act in July last year after dozens of firms with connections to tax havens such as Panama were able to use shell and front companies get onto the New Zealand Financial Services Provider Register (FSPR) and claim through their websites to be approved by New Zealand regulators, even though they were not offering financial services in New Zealand or working from New Zealand.
Many highlighted New Zealand's reputation for strong financial regulation, low corruption and its strong legal system on their Internet sites promoting their financial services, prompting complaints they were 'free-riding' on New Zealand's good name and could damage New Zealand's name in international financial markets. New Zealand's light touch regulatory framework allowing offshore companies to pretend to be from New Zealand prompted one offshore companies expert to write a book titled; "The land without a banking law: how to start a bank with a thousand dollars." See Gareth Vaughan's February 2014 article on the abuse of the FSPR, which along with other reports prompted the mid-2014 regulatory crackdown.
The Act was amended to give the FMA the discretion to force the deregistration of these companies and the FMA has directed the deregistration of 55 firms since the Act was amended. The Registrar of Companies has also prevented the registration of a further 45 firms since the the Act was amended.
Wewege beats FMA in court
However, a New Zealand firm with links to an Irish sub-prime mortgage lender that has been accused of tax fraud will now be put back on New Zealand's Financial Services Provider Register (FSPR) after High Court Justice Tim Brewer ruled on Monday in favour of its appeal against being deregistered by the FMA. The appeal was seen as a test case of the amended Act and could trigger a rash of appeals by firms wanting to get back on the register. Excelsior and two other companies had already appealed their deregistrations to the High Court, the FMA said.
Vivier and Company Ltd, which is run by former Auckland political operative Luigi Wewege, appealed its June 26 removal from the FSPR at a High Court hearing last month, arguing the decision should be over-turned because it had not been given a chance to respond to an Interest.co.nz article that it said unfairly influenced the decision.
See our article from August 24 on the High Court hearing and Gareth Vaughan's February 26 article detailing Vivier's links to an Irish sub-prime mortgage operation, which Ireland's RTE reported was connected to a massive tax fraud. The FMA began investigating Vivier's status on the FSPR after a member of the public alerted the FMA to the article.
Vivier's lawyer, Andrew Riches, argued in the hearing that the RTE allegations were "defamatory and derogatory" and the FMA had based its decision on the allegations without giving Vivier the chance to respond. Riches also argued that the FMA had incorrectly found that Vivier did not have legitimate New Zealand operations and had not proved Vivier was misleading clients about its New Zealand links. He said the New Zealand-based directors did make their decisions about their overseas financial operations while in New Zealand, which made it a New Zealand company and meant it had not misled clients.
Justice Brewer said in a 43 page ruling that the FMA did not have sufficient evidence to deregister Vivier and had denied the firm 'natural justice' in its decision.
He said the FMA had relied on information from a site visit to Vivier's offices in Auckland by MBIE that was "scanty and/or incorrect."
'No one to talk to'
An MBIE official made an unannounced visit to Vivier's two-desk office at Servcorp on Shortland St in Auckland in late March this year and found one employee, Ali Hashemifar, who had been there for three weeks and who had printed off copies of documents and proof of residence of Vivier's clients from Europe and Spain. Hashemifar told MBIE that New Zealand-based director Michael Hart had only 'popped into the office' on occasion, while Wewege 'now lives in the United States.'
"Mr Hashemifar commented that he gets bored with no one to talk to and no view. It appeared as though very little was done from the NZ office," the MBIE official said in a email to the FMA.
Justice Brewer said the Act's Section 18 A amendments required the FMA to show that a company registered on the FSPR was misleading customers about its operations in New Zealand, even if they were limited.
"The evidence must go to whether the registration of the FSP is misleading, not the fact that the FSP exclusively provides services overseas," he said, adding the FMA also had to have evidence that registration "damages the integrity or reputation of New Zealand's financial markets."
'Director there 'virtually every day'
Justice Brewer said the FMA had not received any complaints related to whether clients mistakenly believed Vivier's services were being provided from New Zealand. The only mention came in an email from a member of the publice alerting the FMA to the Interest article. It did not include a direct complaint about Vivier misleading clients.
He noted the FMA had been advised that Vivier's directors controlled the business from New Zealand and the chairman visited the office "virtually every day", even though its clients and activities were overseas. He also noted MBIE had made no effort before or after its unannounced visit to contact the directors of Vivier.
"This site visit recorded scanty and/or incorrect information which was subsequently included in the MBIE's report," Justice Brewer said, noting that Vivier's information was held electronically and the lack of substantial physical records was not necessarily an indicator of a lack of activity.
'Decision based on 'cursory glance'
"The FMA has formed an opinion based on a cursory glance by the site visitor at physical files," he said.
Vivier had claimed on its website in late 2014 to be regulated by the FMA, but had taken down the reference on request by the FMA in November 2014.
Justice Brewer said the FMA had to do more than show that Vivier's operations were largely overseas.
"There needed to be specific problems with the way in which Vivier promotes itself before the satisfactory evidence threshold could be crossed," he said.
The FMA had not taken into account the issues raised by Vivier in its response to the FMA's initial findings, Brewer said.
"Accordingly, I am of the view that the FMA erred in failing to acquire a sufficient evidential basis to properly weigh the Section 18a considerations before it reached its conclusion that Vivier should be de-registered."
'Natural justice denied'
Justice Brewer also pointed to the FMA's failure to disclose the details of the Interest and RTE reports in its initial formal notification to Vivier, which meant its directors were "unable to directly confront the allegation that it was engaged in money laundering in Ireland."
"This breached Vivier's natural justice rights and resulted in the FMA committing an error of law."
A spokesman for the FMA declined comment. "We're considering the court's judgment," he said.