CEO of company removed from NZ's Financial Service Providers Register by the FMA but that continues to operate overseas as a NZ company 'offering a complete banking package', releases book on digital banking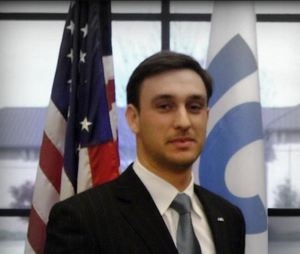 Luigi Wewege, the CEO of New Zealand financial services provider Vivier and Company, has published a book on digital banking.
The book, The Digital Banking Revolution, looks at how financial technology companies are transforming the traditional retail banking industry through disruptive innovation. Wewege suggests that traditional retail banks are facing extinction.
Vivier was removed from NZ's Financial Service Providers Register (FSPR) at the behest of the Financial Markets Authority (FMA), with this confirmed by the Court of Appeal last May.
The Court of Appeal judgment came after Vivier had initially successfully challenged the FMA's move to have it removed from the FSPR in the High Court. The Court of Appeal judgment concluded there was "ample justification" for the FMA's conclusions that Vivier's registration would likely create a false or misleading appearance of the extent to which it provides financial services from a place of business in NZ, the extent to which it's regulated by NZ law, and would likely have the effect of damaging the integrity and reputation of NZ's financial markets and NZ's law and regulatory arrangements for regulating those markets.
Vivier has, however, remained a NZ registered company and appears active overseas. This comes after Wewege shrugged off the FSPR deregistration, telling interest.co.nz last year; "Vivier & Co can continue to provide services as in the past, without FSP registration."
The FMA's move against Vivier followed an investigation entitled The loot and the loans by journalist Conor Ryan. Broadcast on Irish TV by RTE in February 2015, this report linked Vivier to tax fraud and money laundering . Vivier denied the allegations and threatened to sue RTE, but two years on is yet to do so. (The RTE report was covered at the time by interest.co.nz here).
'A complete banking package'
On its website Vivier describes itself as a a boutique financial services firm based in Auckland offering a complete banking package, and providing services worldwide through representation in jurisdictions across five continents. Information is available in English, Chinese, French, German, Italian and Spanish.
Vivier does not have bank registration from the Reserve Bank of New Zealand, and nor is the company a reporting entity under NZ's Anti-Money Laundering and Countering Financing of Terrorism Act. Vivier is, however, a registered NZ company under the Ministry of Business, Innovation & Employment's Companies Office regime.
Wewege, who is now based in South Carolina, describes himself as President and CEO of Vivier Group, "a multinational financial group of companies, providing its services worldwide through representation in jurisdictions across Africa, Asia, Oceania, Europe & South America. The group of companies is comprised of: Vivier & Co, Vivier Capital, Vivier Developments, Vivier Investments, Vivier Ventures, and launching shortly Vivier Growth Fund." 
Separately, Wewege hit the headlines in media coverage of Auckland Mayor Len Brown's affair with Bevan Chuang in 2013. Companies Office records show Gary Warner of Orewa as Vivier's sole shareholder.
Lord Taylor of Warwick
Meanwhile, Vivier says it has "a near 15 year tradition," with a core focus of offering savings accounts with "above average returns, without market risk volatility." This is achieved by "making highly selective loans, secured against real estate." The firm says it also offers accounts to people requiring an international presence. "An overseas current or savings account provides flexibility, discretion and in many cases enhanced security and confidentiality," Vivier says.
The "15 year tradition" has actually only seen Vivier called Vivier and Company Ltd since February 2014. Prior to that the company, which was incorporated in 2001, was known as Global Trading & Marketing Ltd, and Wetherstons Holdings Ltd. Wewege became a director on August 15, 2014. 
Companies Office records show John David Beckett, or Lord Taylor of Warwick, was a Vivier director between September 3 and November 23, 2014. A member of Britain's House of Lords, he was jailed in 2011 for false expense claims, and disbarred in 2012 for "conduct discreditable to a barrister."
The picture below is taken from Vivier's website.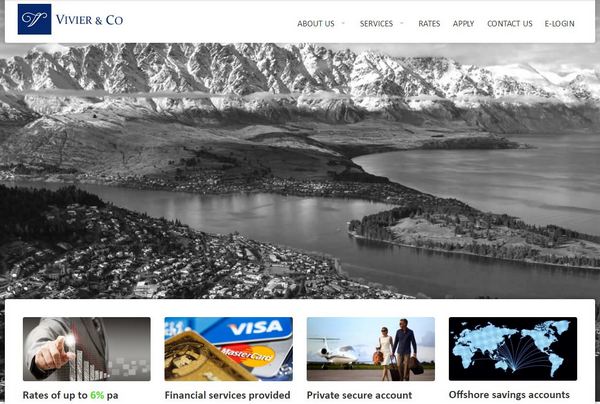 *This article was first published in our email for paying subscribers early on Tuesday morning. See here for more details and how to subscribe.