NZ registered company Venus Financial Markets reportedly used to swindle 23,000 Malaysian investors out of NZ$26m, Companies Office does nothing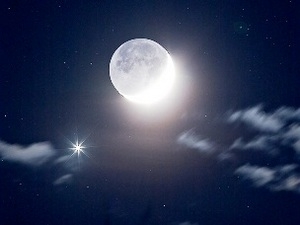 By Gareth Vaughan
Six people associated with the former New Zealand registered company Venus Financial Markets Ltd have reportedly been arrested in Malaysia after more than 23,000 victims lost the equivalent of NZ$26 million.
Malaysian business newspaper The Star reports Malaysian police have arrested six people in a series of raids in Kuala Lumpur, Pahang and Selangor, also seizing a laptop computer, 10 mobile phones, 10 ATM cards and five cars. The newspaper says the "VenusFX forex scheme syndicate" swindled RM80 million (about NZ$25.7 million) from 23,259 victims who had invested between RM2,000 and RM40,000 each.
Venus first appeared in this interest.co.nz article in May last year. And in January we reported on how, according to Malaysia's The Sundaily, dozens of reports about Venus had been lodged with Malaysian police by hundreds of investors claiming to have lost money after being promised returns of up to 30% per month. VenusFX was described as a company registered in NZ with a virtual address.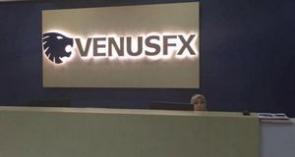 Venus Financial Markets was incorporated as a NZ company on December 11, 2015 and removed by the Companies Office on September 9, 2016. 
It was removed from the Companies Register
 under section 318(1)(b) of the Companies Act 1993. This was somewhat ironically done on the grounds that Companies Registrar Mandy McDonald had reason to believe Venus was not carrying on business and there was thus no proper reason for it to remain in existence.
NZ Companies Office doing nothing
In light of The Star article, interest.co.nz asked MBIE on Monday whether the Companies Office was taking any action against Venus Financial Markets Ltd, against people associated with Venus Financial Markets Ltd, or if the Companies Office was assisting Malaysian authorities.
"As previously advised, Venus Financial Markets Ltd was removed from the companies register in September 2016. The grounds for removal were that the Registrar of Companies was satisfied the company had ceased to carry on business," an MBIE spokesman replied.
"In the absence of evidence of a breach of the Companies Act, the Registrar [of Companies] is unable to take any further action against Venus Financial Markets Ltd and those associated with the Company."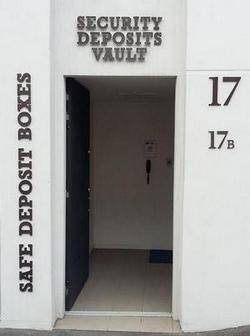 "The Companies Office has not received any request for assistance from the Malaysian authorities in relation to Venus Financial Markets Ltd, and nor has any assistance been offered," the MBIE spokesman added.
Never registered as a financial service provider. But that didn't stop Venus, or Fennas Finance...
Last week a Companies Office/MBIE spokeswoman told interest.co.nz companies are prohibited from being in the business of providing financial services unless they are registered as a financial service provider. Venus Financial Markets never was. Additionally the spokeswoman said the registration of a company under the Companies Act does not entitle the company to provide financial services. Venus Financial Markets does, however, appear to have offered financial services, if not within NZ, certainly overseas.
Fennas Finance Ltd, which remains a NZ registered company, is another that was never registered here as a financial service provider but was used to dupe overseas investors. As reported by interest.co.nz last June, Fennas Finance was used in a pyramid scheme that deposited overseas investors' money into an ANZ NZ bank account. (The Companies Registrar has been trying to deregister Fennas Finance and now appears set to do so).
Companies Office records list Shahidrawadey Shahidan as the sole director and shareholder of Venus Financial Markets. The company initially gave its address as 17b Farnham Street in Auckland's Parnell suburb (pictured right), before changing to apartment 2508, 1 Courthouse Lane, Auckland Central. 
Exploitation of NZ's soft touch company formation & oversight regime
Interest.co.nz came across Venus Financial Markets last year when probing another NZ registered forex trader, United Global Holdings, whose trading name was FX United. We reported that FX United looked and smelt like a big Ponzi scheme that was causing mayhem in Malaysia.
Adding Venus and FX United to NZ trusts that are claimed to own assets embroiled in the probe of Malaysian sovereign wealth fund 1MDB, paints a poor image of NZ in Malaysia.
Venus Financial Markets is an example of the exploitation for nefarious purposes of NZ's soft touch company formation and oversight regime. The Companies Office and MBIE, meanwhile, regularly promote NZ's high international rankings for the ease of starting a business, as demonstrated by the tweets below from last October.
NZ now ranked #1 for ease of doing business and holds #1 for starting a business https://t.co/8DxynQ3WTP

— NZ Companies Office (@CompaniesOffice) October 25, 2016
We're proud & delighted to see New Zealand ranked #1 in @WorldBank's Ease of Doing Business report! https://t.co/t5UvJZw7zN pic.twitter.com/0jBauuYLRF

— MBIE (@MBIEgovtnz) October 25, 2016
Below is The Star article in full.
VenusFX forex scammers swindle RM80mil from 23,000 victims 

Police finally took down the VenusFX forex scheme syndicate that swindled RM80mil from more than 23,000 victims. 

Federal Commercial Crime Investigation Department director Comm Datuk Acryl Sani Abdullah Sani said investigations showed that VenusFX had cheated a total of 23,259 people, each of whom had "invested" between RM2,000 and RM40,000. 

"We estimate the total amount cheated by them is around RM80mil," he said in a statement Wednesday.  

He said police launched Operation Nuri 3/17 Tuesday to take down the scammers after receiving more than 400 police reports from VenusFX victims.  

"Six people, including a woman, were arrested in a series of raids in Kuala Lumpur, Pahang and Selangor. We also seized a laptop computer, 10 mobile phones, 10 ATM cards and five cars, all worth a total of around RM750,000," he said. 

He added that the group, aged between 28 and 38, have been remanded 21 days under Section 3(1) of the Prevention of Crime Act (Poca). 

"We urge the public to always be wary of schemes that promise huge returns on investments within a short period of time," he said.