Registrar of Companies tries for a second time to remove Fennas Finance from NZ Companies Register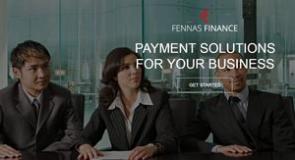 Registrar of Companies Mandy McDonald has moved for a second time to strike Fennas Finance Ltd off the Companies Register.
Fennas Finance featured in this June interest.co.nz article at the centre of a scheme that appeared to have illegally pooled funds from investors, probably located in Europe, and deposited them in an account at ANZ New Zealand. 
McDonald's first attempt to remove Fennas Finance from the Companies Register stalled last month due to a technical blunder. 
Now McDonald says she plans to remove Fennas Finance "under section 318(1)(ba) of the Companies Act 1993 on the grounds that the company failed to respond to a requirement made under section 365(1)(caaa) or (c) of the Act."
Section 365 (caaa) requires a person, in relation to information provided to the Companies Registrar, to - (i) confirm that the information is correct; or (ii) correct the information. Section 365 (c) requires a person, including a person carrying on the business of banking, to produce for inspection relevant documents within that person's possession or control.
"Unless, under section 321 of the Companies Act 1993, written objection to removal of the above companies is delivered to the Registrar by 28 October 2016, being not less than 20 working days from the date of this notice, the Registrar is required to remove the company from the register," says McDonald.