BusinessNZ afraid reducing net migration by 20k-30k will see employers struggle to find staff and affect the $4b export education sector, yet it sees Labour's proposal to regionalise skills shortage lists as a positive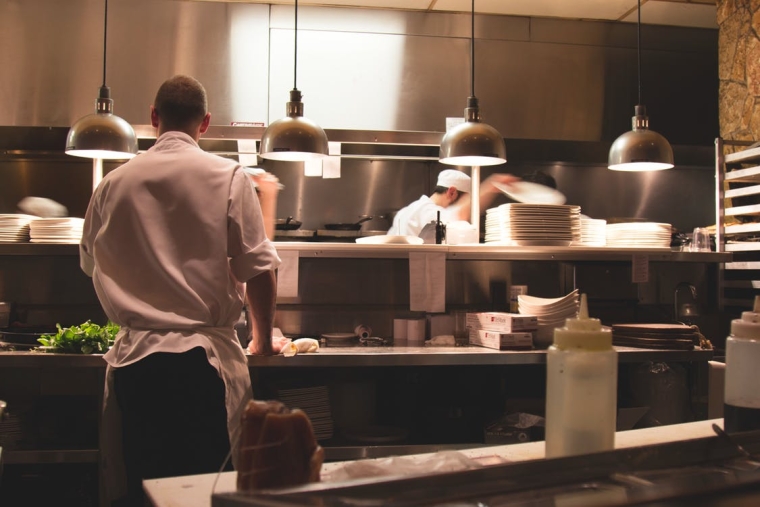 BusinessNZ fears Labour's policy to reduce net migration by 20,000-30,000 a year could be "difficult for business".
Labour has announced its intentions to slash net migration from where it's at now at around 70,000 a year, largely by preventing people from getting residency through low-level qualifications and work.
BusinessNZ chief executive Kirk Hope says that coming further to immigration restrictions already imposed by the Government, Labour's crack-down could make it harder for businesses to fill jobs.
"Employers are finding it hard to fill positions in hospitality, IT, horticulture, construction and other sectors. The more restrictions that are placed on lower-skilled migrants coming here, the harder it will be for the economy to grow," he says.
He points out the Government has already restricted low-skilled workers to three-year visas, restricted skilled worker visas to those earning more than $49,000 a year, and increased the points needed for skilled migrants to get residency.
Little: We'll never get NEETs into work if employers can easily recruit from offshore
Yet speaking to media at the launch of his policy, Labour Party Leader Andrew Little said: "I think the way… MBIE is managing immigration and the rules that we've got means that employers are able to, very easily and very loosely say, 'I can't hire someone locally, I need to bring someone in from overseas'.
"I do not believe that with 90,000 young people with no work, that we do not have amongst that number, 100 shelf stackers [for example]."
With another 40,000 people out of work, Little says: "We've got to focus on that part of the problem, before we start… loosening the rules that mean pretty much anybody can come to New Zealand regardless of the nature of the job and the level of the skill required."
Hope says Labour's policy should be complemented by policies to improve the quality and responsiveness of training, careers advice and information, and how employers use skills in the workplace to boost productivity.
Little says Labour already has a number of strategies to do so. For example, its Ready to Work policy would give all young people who have been on the Jobseeker's Allowance in the Work Ready category for six months, a full time job for six months on environmental and community projects.
Its Working Futures Plan would also provide three years of free post-school education over a person's lifetime. This could be used for any training, apprenticeship or higher education approved by the New Zealand Qualifications Authority (NZQA).
"It is going to take a while [getting people not in employment, education or training into work]. It is a big number. But I guess we never get there if we have that avenue that employers can go to very easily, which is 'Well, I just decided I can't find anyone locally, so I'm going to recruit offshore,'" Little says.
$4 billion export education sector to lose 10s of millions of dollars
Digging in to the detail, Labour intends to reduce the number of Student Visas issued each year by 6,000-10,000, and the number of Post Study Work Visas by 9,000-12,000.
It proposes to stop issuing student visas for courses below a bachelor's degree which aren't deemed "high quality" by the Tertiary Education Commission and NZQA.
It also wants to remove the ability for overseas students to work while here, except where the work is approved as part of the study.
Finally, it wants to ban work visas for overseas students who have completed study here if they do not already have a job.
Hope says that while Labour has taken a "logical approach", as international students make up a large part of overall applications for residency, the policy would have to be implemented with care, as export education is an important revenue earner for New Zealand.
"Private Training Enterprises offering lower-level courses and schools and colleges and local communities hosting international students in all parts of New Zealand could be significantly impacted by this policy," Hope says.
However Little doesn't believe the policy will cause education providers to shut their doors.  
He says the PTE sector is "agile" and there will be demand for lower level courses from the likes of people changing careers later in life.
He believes the policy would only set the export education sector back 10s of millions of dollars - a "drop in the ocean" for a $4 billion industry.
Regionalising and rationalising skills shortages list a positive
BusinessNZ isn't entirely critical of Labour's policy.
Hope says Labour's proposal to tighten skills criteria, place more consideration on skills needed in the regions, and more actively enforce the Labour Market Test for work visas, will bring higher-skilled migrants to New Zealand benefit the regions and ensure employers are not misusing the Labour Market Test.
"It would be particularly useful to get the regions' skill needs more comprehensively represented in the occupational shortages list, to have visas issued for work in specific regions, and to involve regional businesses and business organisations in those decisions.
"For regional economic growth, businesses rely on a mix of skills - some provided by migrants - and it is important to give regional economies the best chance of success," Hope says.
Little expects the number of work visas issued to fall by 5,000-8,000 over a year, as a result of regionalising and rationalising skills shortages lists.
Overall, Little is adamant that letting less people into the country won't slow economic growth. He is confident any losses in GST income for example, will be offset by the savings and benefits of getting more unemployed New Zealanders into jobs otherwise taken by migrants.